By Steven Ryzewski and Michael Eng

WINTER GARDEN John Busi, of Windermere, walked up and down the line, handing out fruit and water.
Others came and passed out sunscreen, wet towels, umbrellas and even popsicles. Renee Guffin and her daughter passed out pretzels they had purchased nearby at Target.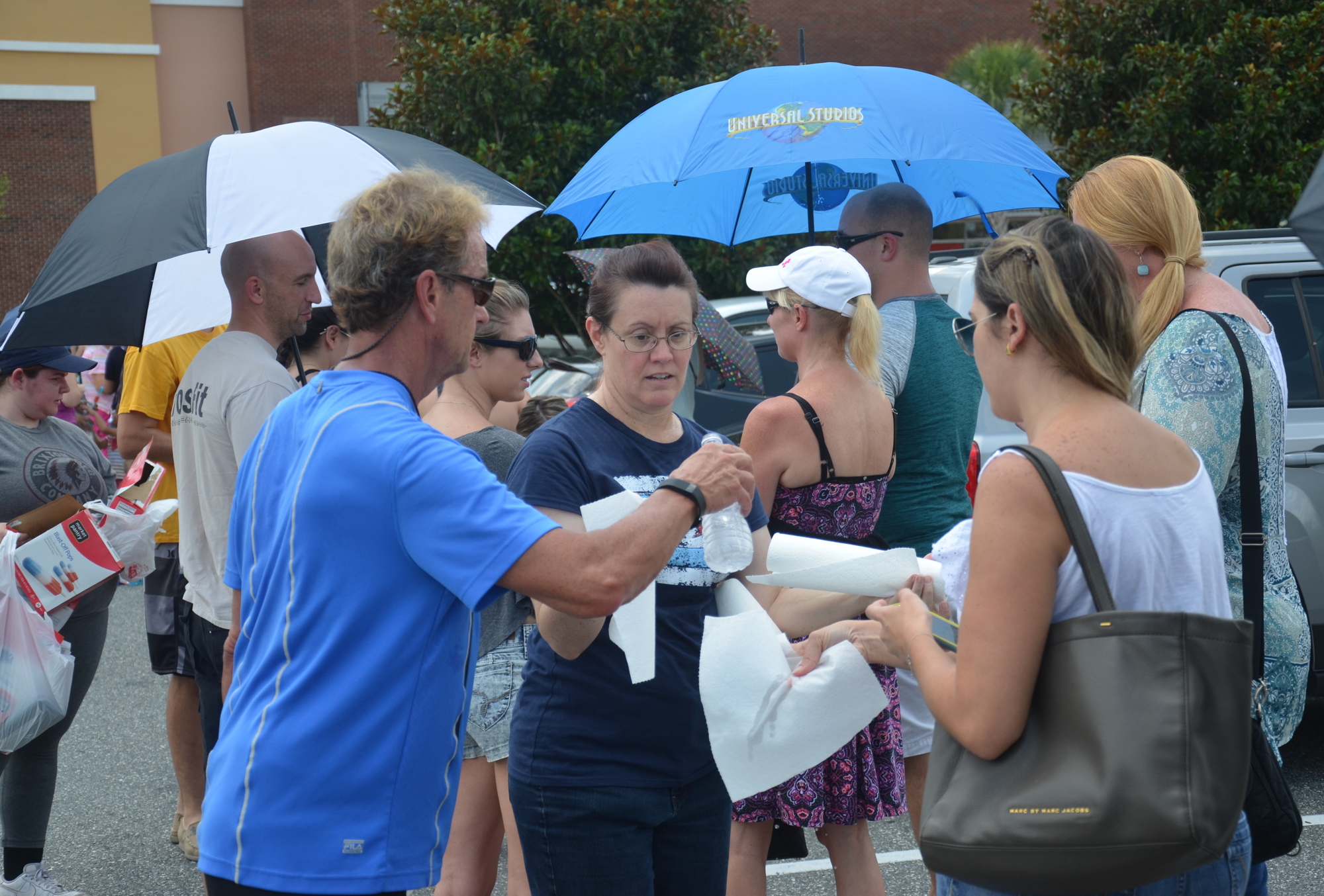 Hundreds of residents of West Orange County turned out Sunday afternoon for an impromptu blood drive in the parking lot of Old Navy and Best Buy in Winter Garden Village. Waiting in line in the hot Florida sun, residents like Lee Young and Michael Hernandez, of Windermere, came to do what they could to help in the aftermath of the horrific mass shooting at Pulse Nightclub in Orlando that has taken the lives of at least 50 people.
Local officials had encouraged Central Floridians to donate blood to help meet the tremendous need the shooting had created — and the community responded.
"This started as a small group (of people waiting) and it's expanded to at least 150 people," Young said. "Emotionally, it's sad because of what happened, but it's also emotionally positive to see everybody coming together."
In the face of tremendous tragedy — the worst mass shooting in the history of the United States — many of those waiting took some comfort in the response of their neighbors in West Orange.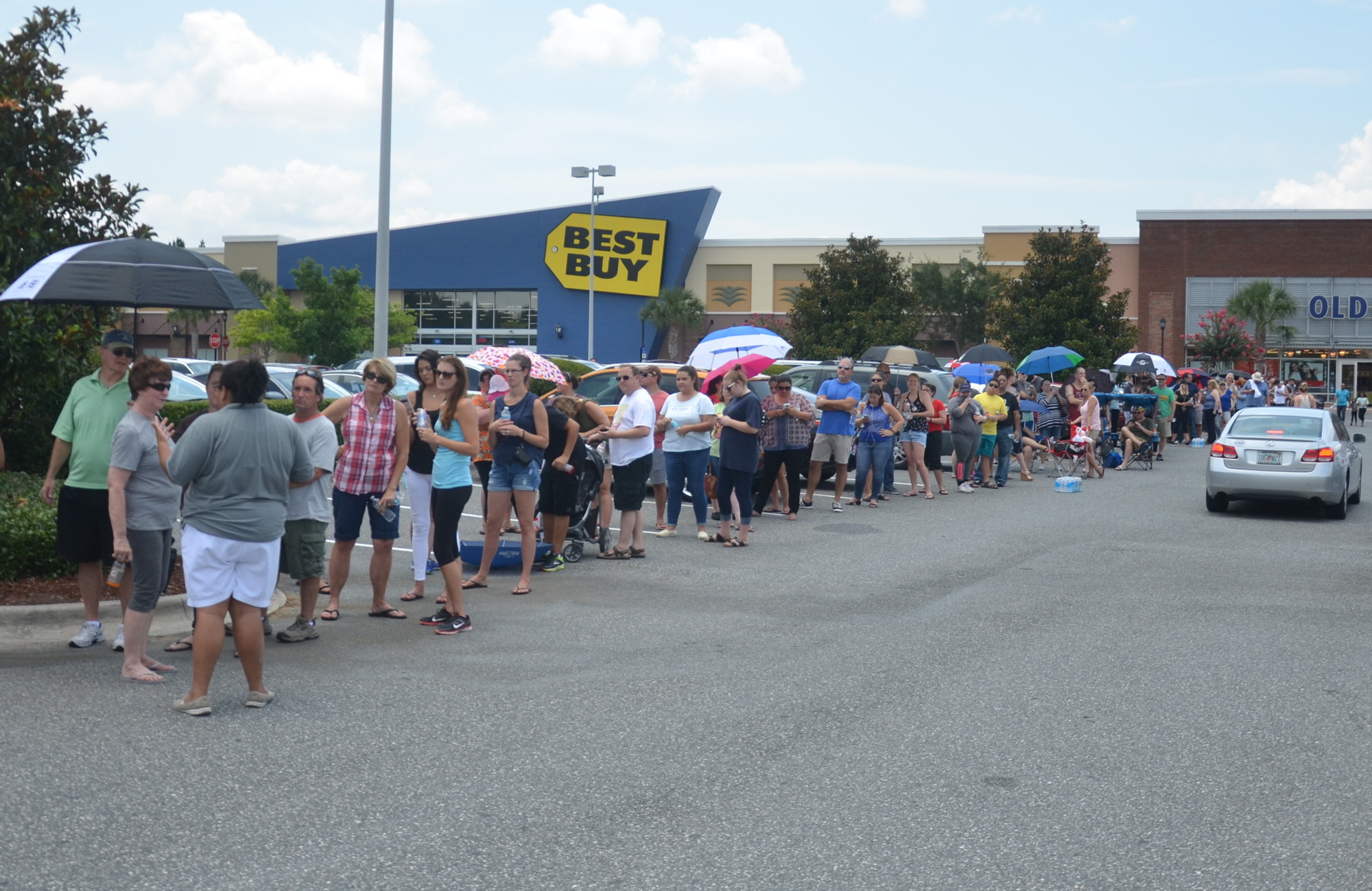 "It restores your faith," said Jacqueline Koontz, of Ocoee, who was waiting with friends Tina and Derrick Pedigo.
 
SOUTHWEST ORANGE
The response in Southwest Orange County mirrored the outpouring of support seen in Winter Garden. St. Luke's United Methodist Church on Apopka-Vineland Road, which already had planned to host a bloodmobile Sunday, had so many people lined up to donate that OneBlood brought in a second bus. Just a few hours after donations began, the bloodmobiles had received nearly 200 donations, with many more waiting in staging rooms organized by the church. The church also kept donors comfortable with bottles of water and juice, pizza and other food.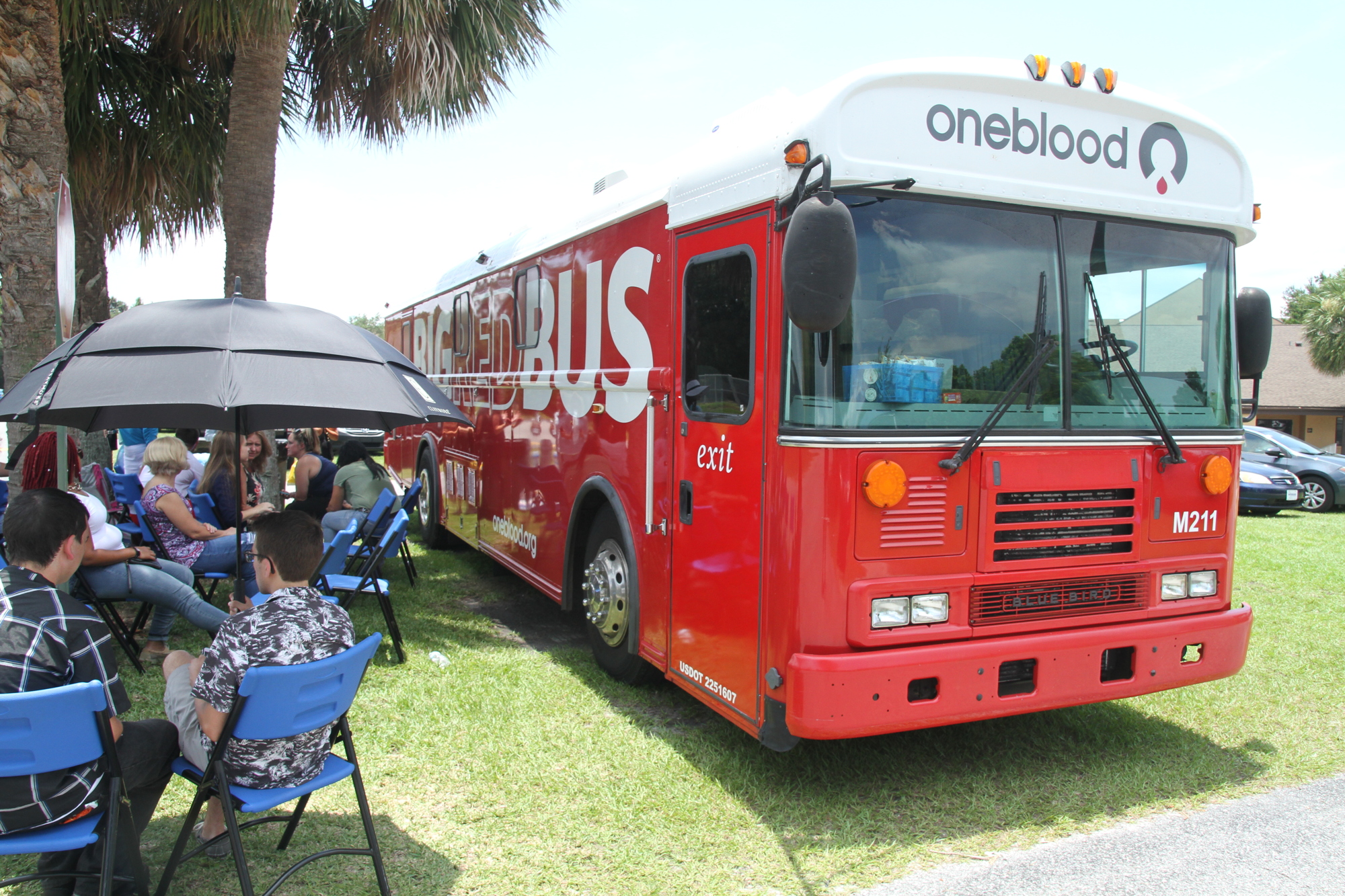 Even still, the OneBlood staff had a tough time trying to keep up with those offering their donations. Matthew Carter, who had been waiting for more than two hours, said he felt compelled to donate after hearing the news Sunday morning.
"I have a few family members in the LGBT community, and my roommate was really torn up about it," he said. "It was my day off ... and I just couldn't sit around. Orlando is our city; we have to take care of each other."
Fellow donor Mardi Gabriel echoed Carter's sentiments.
"It's just unreal, so horrible," she said of the shooting. "I used to be a regular donor but got out of the habit. ... I'm going to be starting this habit back up now."
Representatives from OneBlood and St. Luke's said donations would continue throughout the day until the bloodmobile ran out of supplies. They urged those wishing to donate to consider doing so in the coming days and weeks; the need for blood will continue, they said.
The church had planned to host a hoedown-style party Sunday but decided to reschedule it because of the shooting. Dawn Fleming, St. Luke's executive director of marketing and communications, who was wearing her hoedown attire, said the church was committed to fulfilling a more urgent community need.
"The church has always been one of the first to respond when tragedy strikes," she said. "It just so happened that we had the bloodmobile scheduled for today. ... We're happy to be able to help in any way we can. We'll have information about a prayer vigil in the next few days, and our pastors are on-call."
Fleming also said the church's counseling center will be available for anyone needing those services, and although St. Luke's was not aware of any direct link between the church and the shooting victims, it would be ready for that, too.
"It's a large congregation, and these types of things tend to have a ripple effect," Fleming said.
More information on how to donate or make an appointment can be found at OneBlood.org.

COMMUNITY REACTION
"Like America, Windermere awoke to find that our world was once again the victim of terrorism. But this time it was not Tel Aviv or Paris. It was Orlando … The City Beautiful, our neighbors, our friends and our partners in making Central Florida the greatest place to live, work and vacation. Our police department joined law enforcement officers across Central Florida in aiding and supporting Orlando in what I am most proud of: All of Central Florida's government's commitment to always support each other and to always work together. This is what makes us exceptional.
Terrorism seeks to divide us. Terrorism seeks to create fear. Terrorism seeks to change our way of life. But make no mistake. All you do is unite us because we know we have the greatest way of life in the world based on … freedom and liberty. For almost 250 years, Americans have made the ultimate sacrifice to preserve our freedoms. Up to now, the men and women of our armed forces were the ones who did this. But now, we have Patriots whose weapon is the pen in Paris. We have Patriots who attend a marathon. We have Patriots who are guilty of nothing other than living their life in freedom.  
Make no mistake … you have only strengthened our resolve, and we will continue to live our life the way we chose."
— Windermere Mayor Gary Bruhn 
"On behalf of our agency, I would like to extend our condolences to the victims of the recent shooting in Orlando. One of our officers responded to assist and was assigned a perimeter post until a few hours ago. As the former Central Florida Intelligence Exchange director, I understand the work ahead between local, state and federal resources, but most of all the cooperation it takes with our citizens. Our continued thoughts and prayers are with the families and loved ones who are going through the unimaginable right now."
— Windermere Police Chief Dave Ogden
"My thoughts and prayers are with the victims, their families and all those affected after this terrible tragedy in our neighboring city beautiful, Orlando."
— Ocoee Mayor Rusty Johnson
"This is an attack on our people. It's an attack on Orlando. It's an attack on Florida. It's an attack on America. It's an attack on all of us."
— Gov. Rick Scott
"Our community is one of the most accepting family-friendly places on Earth, but we absolutely will not stand by and accept an act of terror like this. 
As a father of seven, it breaks my heart to share with my kids this latest tragedy.
Our community can and will recover because Orlando has a fabric that can not be broken. 
I've asked everyone in my office to get to their local blood bank as soon as possible, and I have put my entire office on alert to work alongside other law enforcement agencies as they discover the motive behind this or investigate anyone who is involved. Our victim advocates have been dispatched to help families and survivors,and we will continue to monitor this tragedy.
In the event an investigation yields an accomplice, we will help to deliver justice wherever possible."
— State Attorney Jeff Ashton
"The Rosen JCC extends our deepest sympathy to those affected by Sunday morning's horrific terror attack at the Pulse nightclub in Orlando. We pray for the victims, their families and loved ones.
We are currently working with the Southwest Orlando Jewish Congregation to organize a community prayer vigil later this week, and we ask that you continue to read your e-mail and our Facebook page for more information as it becomes available. The Jewish community has been impacted many times by terror attacks, and we stand united in denouncing all violence.
We are in close touch with local, federal and state authorities, and we have full faith and confidence in our law enforcement. At this time we have not been notified of any threats to the Rosen JCC community. However, in the aftermath of Sunday's attack we ask that you remain vigilant and alert authorities immediately about any suspicious activity you witness. If you see something, say something. As an added measure and extra precaution, the Rosen JCC will have additional security presence on campus this week.
Again, we extend our sincere condolences to all those in the Orlando community affected by this act of terror."
— Jeff Imber, president, and Bonnie Rayman, executive director, Rosen JCC