Bay Hill resident Jacob Huizinga, a 2015 graduate of Dr. Phillips High and sophomore for the golf team at the University of West Florida, vaulted himself into elite company last weekend when he won the 2016 Florida State Golf Association Amateur Championship in Fort Myers. In the 99th playing of the event, Huizinga led from start to finish, finishing at 16-under-par (65, 67, 69, 71) for the tournament — enough to win by a remarkable five strokes.
How did it feel to win a high-profile, statewide event?
The whole time, going into Sunday, I was trying to make sure I didn't get ahead of myself. … I didn't want to jinx it or anything. It was a big deal, and it's still fresh in my mind, and it still hasn't fully set in. I know all the people who have won it in the previous five or six years, and they're really good. I always thought they were way out of my league, and to think I won the same tournament as they have is pretty cool.
What's the difference in competition between high school golf in Central Florida to playing at the collegiate level?
The top few players in high school are really good — and then when you go to college, the entire field is really good, but the top few players are just a little step ahead of me. Hopefully, this win can propel toward the top.
Playing events in the middle of the summer, how big of a factor is the heat?
It's a huge factor. You've just got to try and stay hydrated and eat and drink — you lose energy twice as fast, basically. Also, apply sunscreen, too — I've been burned pretty badly in some places.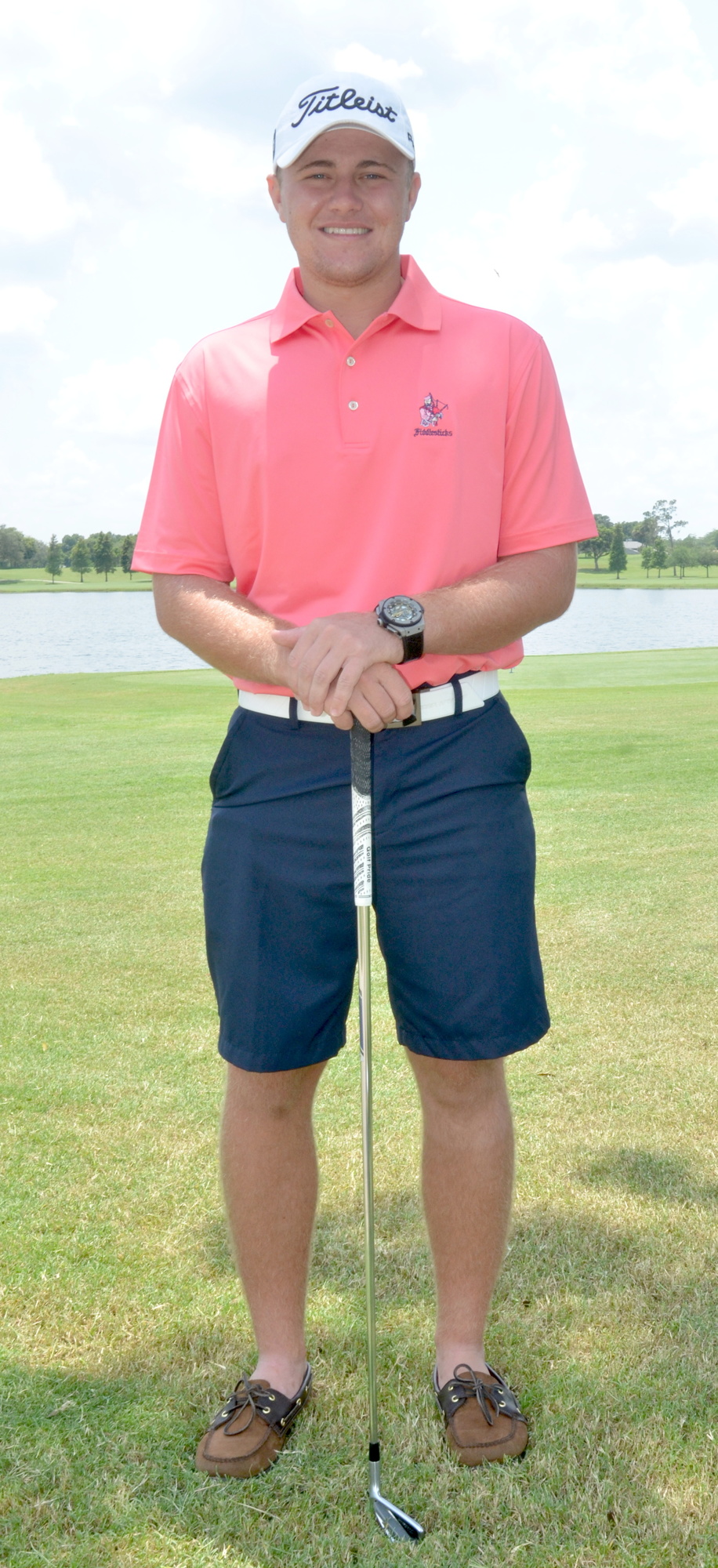 How big of a soccer fan are you?
I'm not the biggest of soccer fans, but I'm from England, so when England's National Team is playing, I like to support. I guess Orlando City is my favorite team (in the United States).
What is your favorite city to which you have traveled?
Vegas is pretty cool. The golf is pretty good, and the hotel we stayed in — we stayed in the Hard Rock — that was pretty sweet. It was really nice.
What is the most embarrassing shot you have hit in competition?
Oh, wow. I guess missing a one-foot put on the last hole (in high school). That was pretty embarrassing.
Of all the superheroes, which would you most like to be?
Superman is pretty cool — he's pretty swoll (muscular). He can pick stuff up. Plus, he has Wonder Woman.