LAKE BUTLER In a rivalry that has decidedly favored the Dr. Phillips Panthers over the years, the host Olympia Titans gave the Panthers a run for their money in the closest decision of the series since 2009, ultimately falling 24-14.
After leading 17-14 at halftime, Dr. Phillips (6-2, 3-0 district) clinched a ninth consecutive district title with the victory — though you wouldn't know it from the lack of celebration in the Panthers' postgame huddle.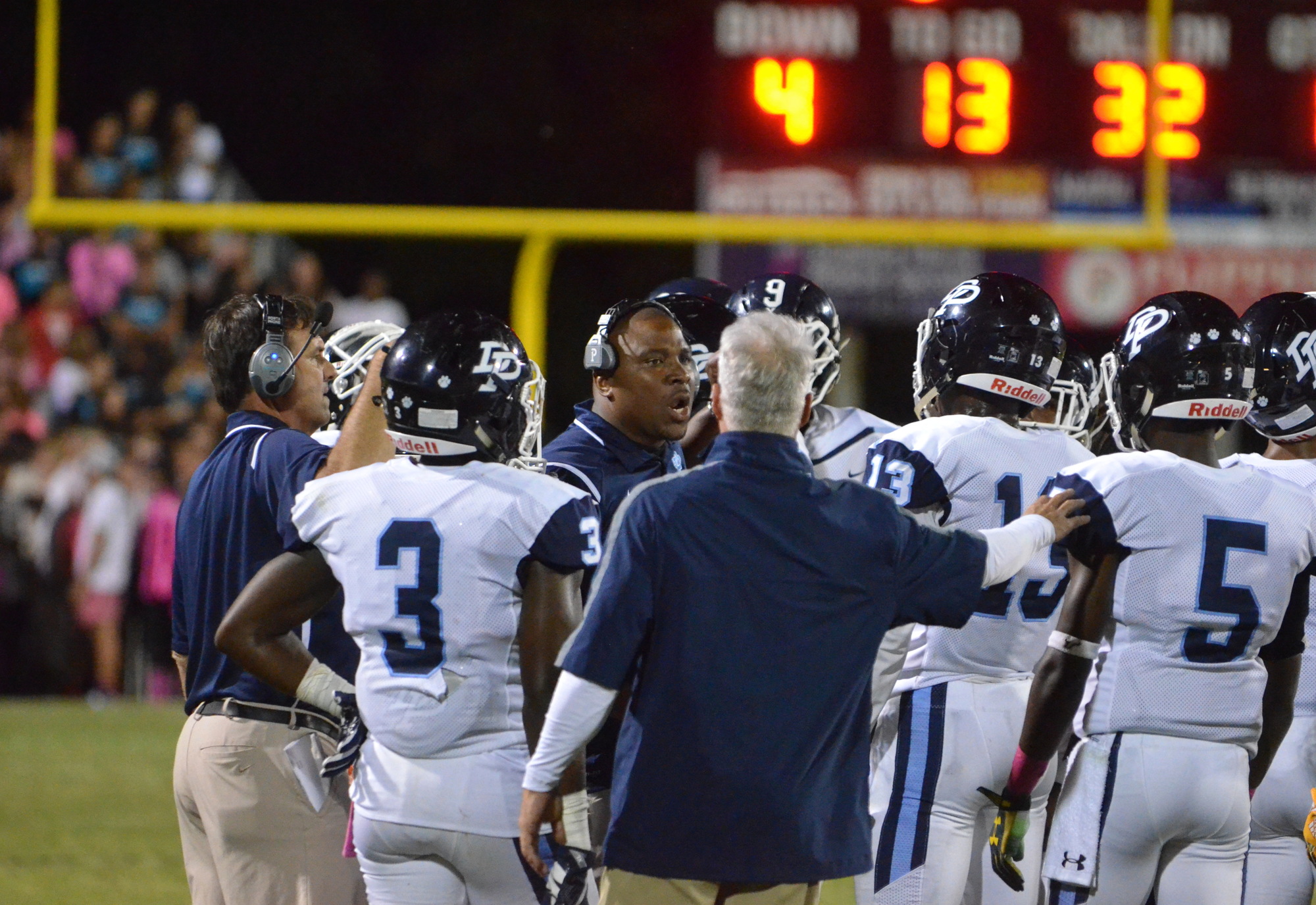 "They're (district titles) expected — nobody is excited," head coach Rodney Wells said. "Our goal is to be 5-0 in the playoffs."
The Panthers struck first on a field goal by Sterling Stockwell after Henry Caldwell intercepted a pass on Olympia's first drive of the game.
That was followed by rushing touchdowns from Devodney Alford and Kenneth Palmer that put Dr. Phillips up 17-0 early in the second quarter. 
Just as things looked to be getting away from the Titans (5-2, 2-1 district), standout junior quarterback Joe Milton demonstrated his ability to be a game-changer.
First, Milton hit receiver Jordan Underwood in-stride on a 77-yard touchdown pass that got Olympia on the board. After the Panthers turned the ball over on a fumble, Milton tossed another touchdown pass — this one a perfect strike into the hands of Bradley Dos Santos — to bring the Titans within three points before halftime.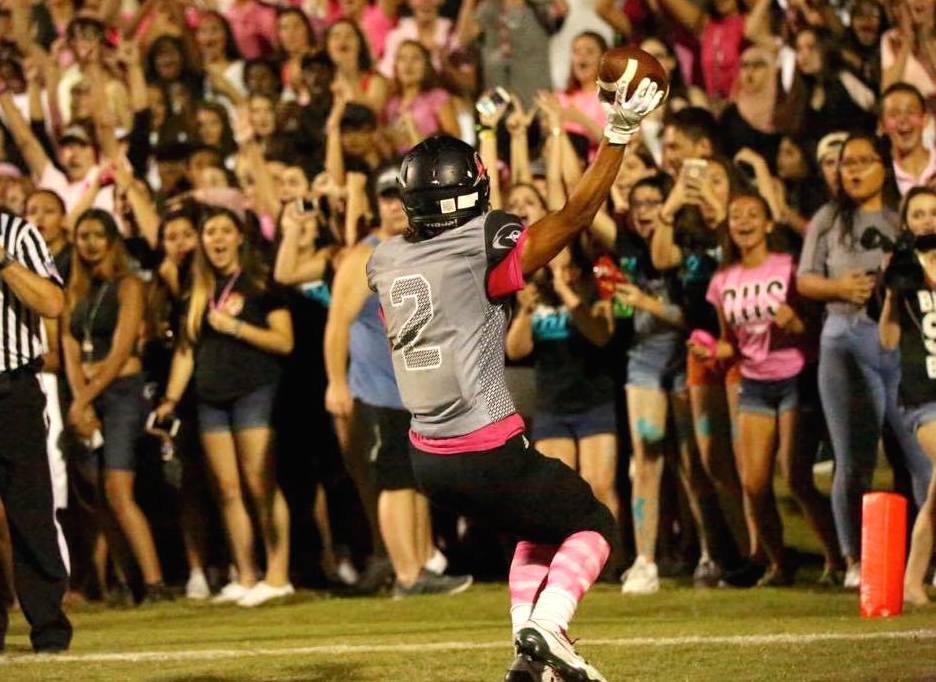 "They've got one of the best quarterbacks in the state (Milton) — anytime you've got a quarterback like that, you've got a chance to score," Wells said. "And we saw, they scored on two big plays on two big passes."
After halftime, Emare Hogan scored on Dr. Phillips' second drive of the second half — eluding several would-be tacklers after hauling in a pass from quarterback Marvin Washington.
After that, the Panthers' defense was able to shore up some of its problems in the secondary from the first half and shut out Olympia in the second half.
"We just had to stay together, stay focused," said senior defensive end Robert Porcher, who finished with four sacks. "We did better in the second half, obviously."
In addition to having to shore up technical matters, Dr. Phillips — and Olympia — had to work to stay level-headed in an emotional game full of chirping back-and-forth between teams.
"We talked to them about it, we had to get them calmed down," Wells said.
Though this year's margin of defeat is significantly improved from a 31-point loss in 2015, Olympia head coach Kyle Hayes wasn't ready to call Friday's loss a moral victory.
"We're here to win ball games and I was hired to win ball games," Hayes said. "I told our kids that it came down to big plays. ... At the end, they had apparently one more big play than we had."
Olympia will conclude district play at Oak Ridge (4-5, 1-2 district) this coming Thursday with a playoff berth on the line. For a Titans team that had opportunities to upset the Panthers, Hayes communicated to his team that if it can earn a playoff berth and win in the first round, it would get a second shot at Dr. Phillips.
"I told them right at the very end ... I said 'if you really want to see them (Dr. Phillips) again, you'll see them in the second round of the playoffs,'" Hayes said. "It's just that simple."
Contact Steven Ryzewski at [email protected].