Coach: Trent Hopper (first year)
2016 record/notes: 6-4; made program's first playoff appearance
SSAC Division (2016 champ): Coastal League — Central Florida Division (Windermere Prep)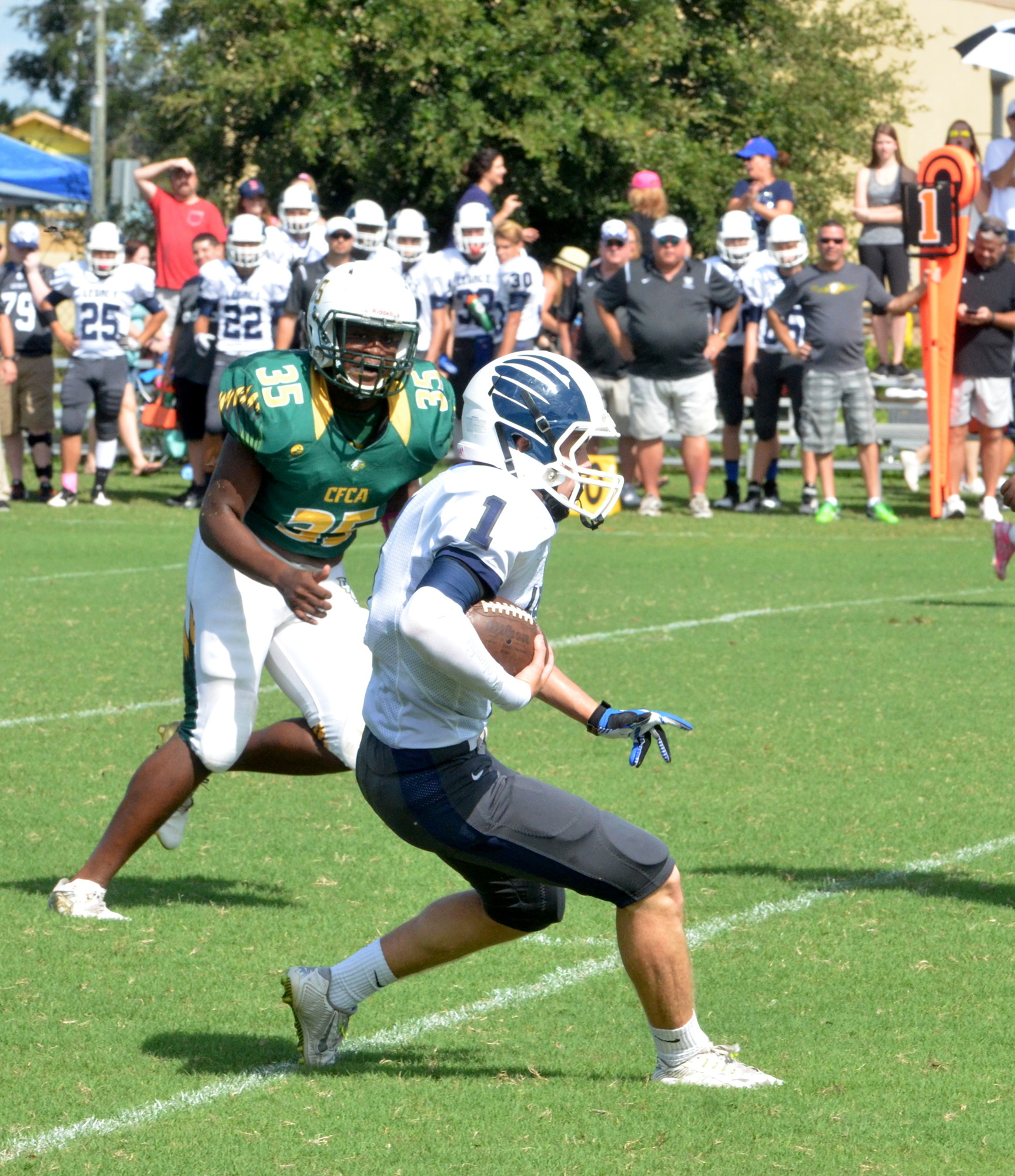 Players to watch: Jason Dennison, senior (defensive tackle); Tomas Perez, senior (offensive line/linebacker); Jalen Collins-Swift, senior (running back); Dallas Powell, junior (defensive end/running back); Chris Lamprecht, senior (offensive line/linebacker)
Outlook: There is a lot of "new" within the program for the Eagles. The program's defensive coordinator, Trent Hopper, also has assumed the role of head coach, with former head coach Jarrett Wiggers choosing to only be the team's offensive coordinator this year so he can have more flexibility with his duties as the school's athletics director.
A large graduating class from 2016 and a few key departures mean this year's squad is a lot more inexperienced than last year's — arguably the best team in program history. 
Despite that, Legacy benefits from a consistent coaching core over the past several years that has created a culture and a system players excel in, meaning the Eagles are not to be written off by anyone.
Schedule
All games at 7 p.m. unless otherwise noted.
Aug. 25 — at Mt. Dora Christian
Sept. 1 — vs. Lake Mary Prep*
Sept. 8 — vs. Jupiter Christian
Sept. 15 — at St. Edward's
Sept. 29 — at Windermere Prep, 4 p.m.*
Oct. 6 — at Orangewood Christian*
Oct. 13 — vs. CFCA*
Oct. 20 — vs. TFA-Leesburg
Oct. 27 — SSAC Playoffs
Nov. 3 — SSAC Playoffs
* Denotes district opponent