ORANGE COUNTY – Orange County's Economic Summit is an annual event that discusses the county's economic strengths and weaknesses, identifies industries predicted to grow and determines what is needed is to continue the County's reputable economic growth.
Now in its fifth year, this year's summit, held Jan. 18 at the Orange County Convention Center, explored the topic of workforce development and proposed strategies to help underemployed Orange County citizens get certified for higher-paying positions that local businesses will need to fill in the future.
"We have the jobs," said Sean Snaith, a nationally recognized economist and the director of the University of Central Florida's Institute for Economic Competitiveness. "Our challenge is making sure we have the skilled workers to fill those jobs."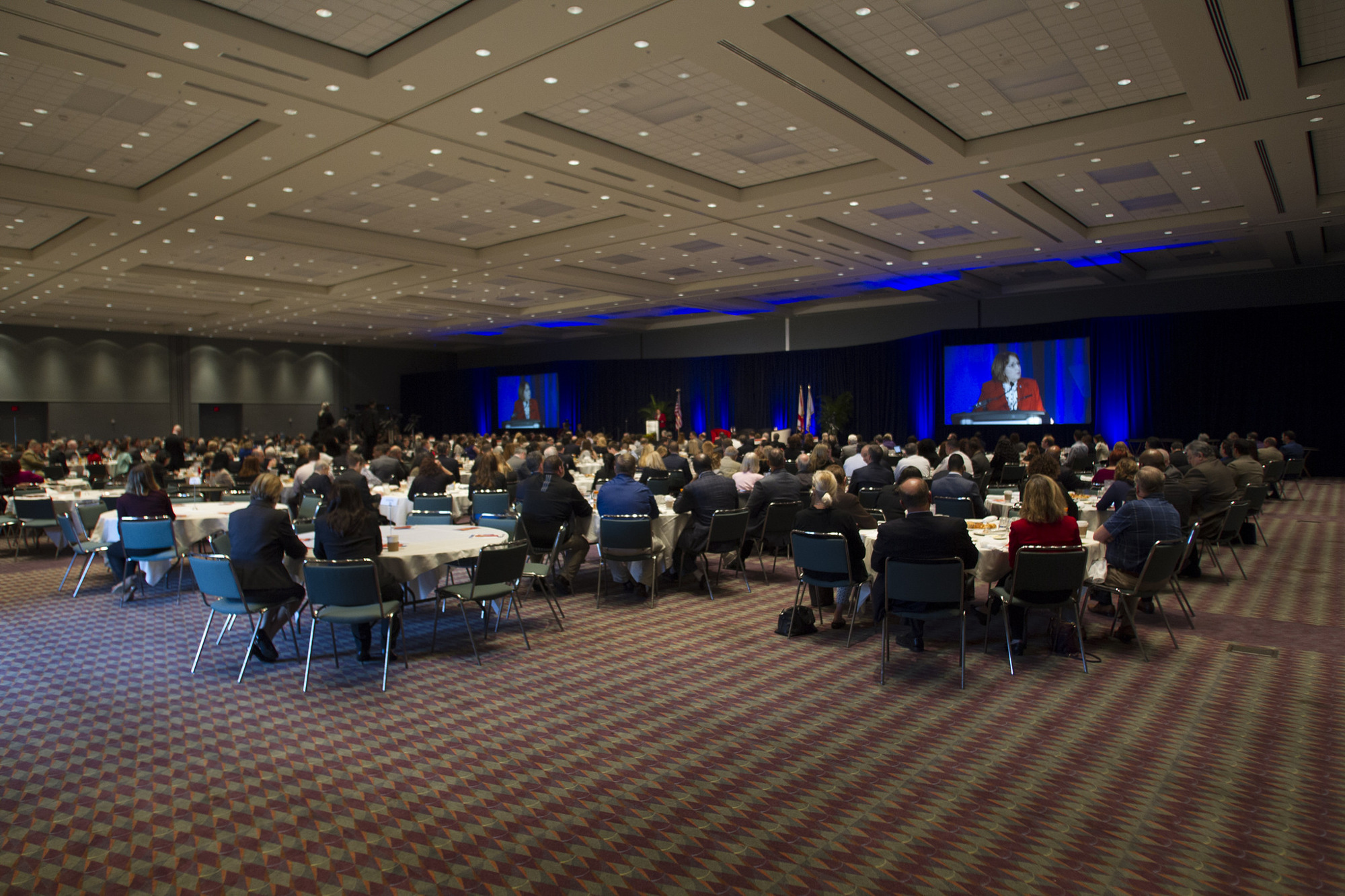 The Summit featured a workforce development panel that highlighted methods to achieve that exact goal. The panel included Barbara Jenkins, superintendent of Orange County Public Schools, Thad Seymour, vice provost for UCF Downtown, Sanford Shugart, president of Valencia College and Crystal Sircy, the executive vice president of the Orlando Economic Development Commission.
In a Q&A session moderated by Pam Nabors – the president and CEO of CareerSource Central Florida – the distinguished experts addressed why Orange County should concentrate its efforts on preparing underemployed citizens for jobs in sectors predicted to grow rapidly.
"Workforce is hands-down the most important factor," said Sircy during the Q&A in response to a question about the role workforce availability plays in business location. "Businesses say that the number one factor that impacts their business location is the workforce and labor availability in the area. … It is critical. CEOs tell us that over and over and over again."
All the panelists also agreed on the merits of investing more in education. Educational improvements and population growth, they argued, translates to economic growth. 
To parallel their talk of education came discussion of creating a program that allows citizens the option of obtaining free credentials in the form of intensive, five-week certificate programs. 
The programs would teach basic skills businesses desperately need in their employees. The economic advantage of such a program is plenty, as newly certified workers could then more easily move up the career ladder, boosting wage growth and providing companies the skilled employees they need to ensure Orange County's economic competitiveness.
 "At the end of the day, I think we are just beginning to glimpse what our potential is as a region," said Orange County Mayor Teresa Jacobs. " … We're doing a tremendous job but we are only running at about half our soldiers. Let's all work together to make sure that we're doing our part."
___
Contact Gabby Baquero at [email protected]