With a 65-58 win against The Village Charter Jan. 24, the CFCA Eagles (17-5) registered their 11th consecutive victory.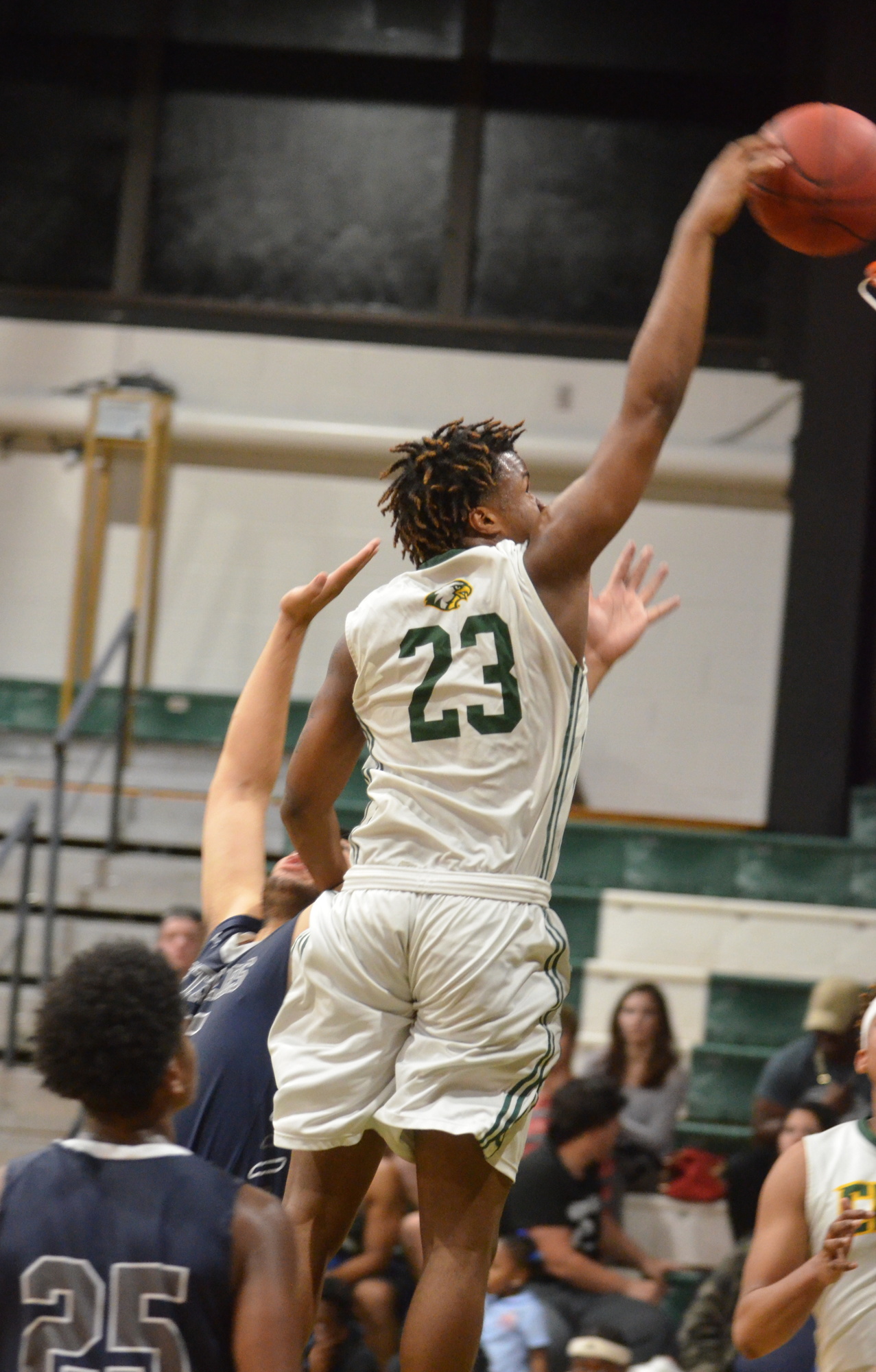 The Eagles, who began the streak at just above .500 at 6-5, are now on a roll that has seen them outscore opponents 712-426, good for an average margin of victory of 26 points per game.
Defensively, the team is allowing just 38.7 points per game. Within their district, the Eagles are 6-0.
CFCA had entered the season with high expectations, but endured some frustrating early results due in part to an influx of new players who had to learn to gel with one another. Since the Eagles' last loss, though — a 57-56 defeat by Dr. Phillips Dec. 28 — the team's focus has been improved.
"We changed our mentality and our intensity in practice," senior Zen Goodridge said. "I think that we got a lot more focused."
For head coach Jonathan McClintock, the improvement has reflected the desire of his players to buy in to the team's bigger goals.
"I think, individually, a lot of them have made some decisions about how they're going to approach the game," McClintock said. "They want to be their best selves. I think (our success) is really the cumulative effect of a lot of different young men addressing the weaknesses in their game."
Among the highlights in the winnings streak have been a one-point win over Deltona Jan. 14, a five-point win over Father Lopez Jan. 16, a 23-point victory over district rival Vanguard Jan. 12 and the seven-point win over the Villages Charter Jan. 24.
"The boys focused so well on the game plan and they brought very high energy," McClintock said of the win against Vanguard. "They combined energy with effort as good as they have all year. They executed so well."
The Eagles will host Trinity Prep Jan. 27 at 7:30 p.m.
Contact Steven Ryzewski at [email protected].