WINTER GARDEN – Local law enforcement is searching for a suspect believed to have been involved in several violent crimes Sunday, April 1.
Winter Garden Police Department officials said the first crime occurred at a SunTrust Bank in Winter Garden located at 13520 W. Colonial Drive. The suspect shot a man at a drive-thru ATM twice, according to Winter Garden Police Lt. Scott Allen.
"The suspect then got upset and shot the guy in the foot," Allen said. "The victim then felt like he had to do something at that point in time otherwise it wasn't going to end well for him, so he pushed the guy's arm out the window of the vehicle to try and drive away from the scene but then the suspect shot him again."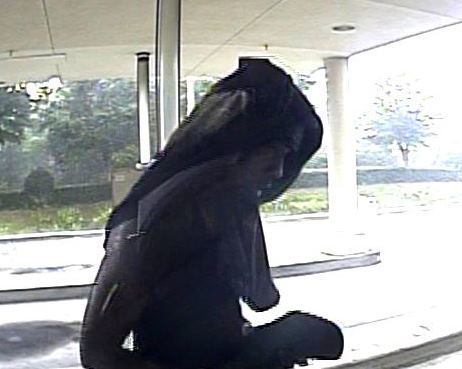 The shooting victim then drove to a nearby Wawa to get help and was taken to a hospital, Allen said. He is in stable condition.
After the ATM shooting, the 5-foot-8 black male suspect made his way to a nearby 7-Eleven, where he attempted to steal an unlocked van as its owner was occupied inside the store. The suspect was unsuccessful in stealing the unlocked van, and the van owner remains unaware they were nearly a victim of an auto theft, Allen said.
The suspect then walked to a nearby Walgreens on West Colonial Drive and carjacked a Mitsubishi Outlander from a family, Allen added.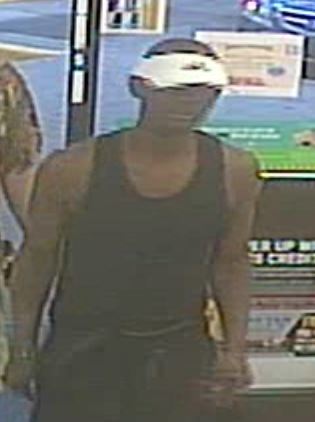 Following the carjacking, the suspect left Winter Garden was caught on surveillance video entering a 7-Eleven located at Colonial Drive and Mills Avenue in Orlando, where he unsuccessfully tried to use the carjacking victim's credit card. He then robbed a CVS at 1201 E. Colonial Drive, Allen added.
The suspect then lit the stolen Mitsubishi on fire at Kozart Street and Willie Mays Parkway.
Police have released surveillance-video images of the suspect arriving at a 7-Eleven located at 83 E. Colonial Drive in Orlando and request that anyone with possible information on the suspect's identity or pertinent to this investigation contact Crimeline at (407) 423-8477, the Winter Garden Police Department at (407) 656-3636, or Detective Dave Clarke at (407) 877-4896.