HORIZON WEST – A community park dedicated to fallen Orange County Deputy Scott Pine is scheduled to open at 10 a.m. this Saturday.
The 19.5-acre park, located at 6865 Ficquette Road in Windermere, cost $9.79 million to design and construct. It was named Deputy Scott Pine Community Park at the request of former Orange County Commissioner S. Scott Boyd.
The dedication of the park to Deputy Scott Pine, who died in the line of duty on Feb. 11, 2014, is an honor for the family Scott left behind. Bridget Pine, Scott's wife, said she will be present at the park's opening with her family.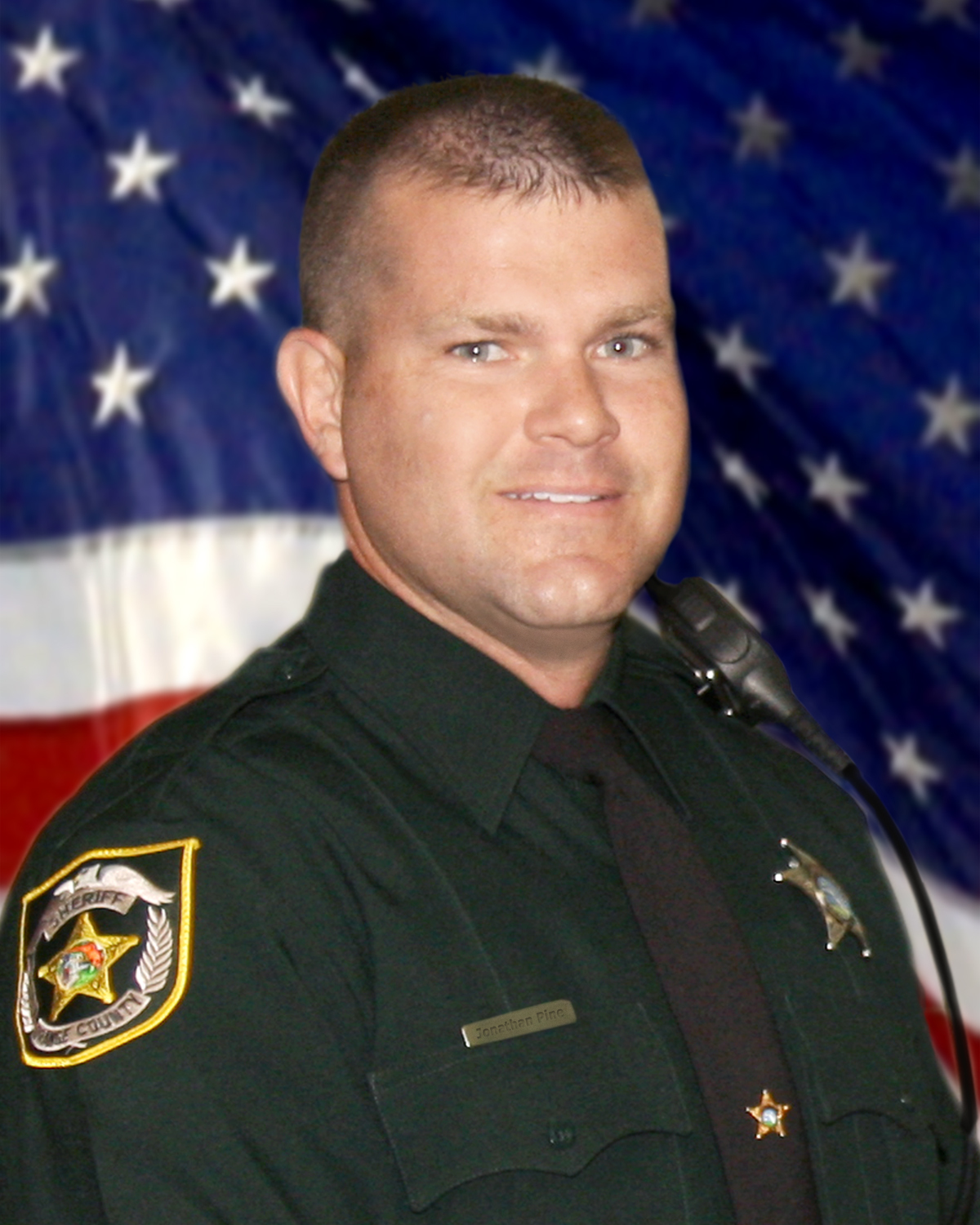 CONTINUING A LEGACY
"We're so thankful for the continued community support for our families," Bridget Pine said. "By dedicating this park to Scott, it continues his legacy, and that is so important to our family. He was such a giving person, and he would do anything for anybody. And in relation to the dedication of this park, I think he would truly be smiling at us knowing that a park is being dedicated after him for children and young adults to enjoy. I think that would just be amazing to him."
Bridget Pine is working with OneBlood to host a blood drive from 9 a.m. to 2 p.m. the day of the opening. The drive would serve as a way to honor Scott Pine, whose giving personality and eagerness to help others often spurred him to donate blood, she said.
"I believe that it would be awesome for my children to know that a park is being named after their father," she said. "It's an honor for my kids, because they'll grow up knowing what a hero their dad was, and that his legacy continues. I love that they'll be able to see this park for years to come with their daddy's name on it. But it's definitely bittersweet. It's awesome that he's being honored in this way, but it's also so hard at the same time."
PINE PARK FACILITIES
The park will have a three-acre multipurpose field and host the eight-acre Windermere High School football stadium.
"It's going to have a gridiron sports field with a natural turf feel to accommodate soccer, football, lacrosse and any other gridiron sport," said Orange County Parks and Recreation Manager Matt Suedmeyer. "And it's going to have the Windermere High School football stadium that consists of synthetic turf and a state-of-the-art rubberized track."
The park will be the fifth to open in the Horizon West area. Currently, the county has three parks in Horizon West, which includes Summerport Neighborhood Park, Independence Neighborhood Park and phase 1 of the Horizon West Regional Park.
"It's going to be a great partnership between OCPS and the County's Parks and Recreation Division," Suedmeyer said. "And it's going to be a win-win for the students and the residents."
Although the 220-acre Horizon West Regional Park is already open to the public for hiking and equestrian activities, the master planning process for further development of the park won't begin until this summer, Suedmeyer said. He hopes to receive feedback from the community so that county representatives can figure out what the community and local sports organizations want to see in the park. Suedmeyer said he envisions the public will want ballfields, special event venues, pavilions and picnicking areas, but nothing is confirmed yet.
Lakeside Village Park – a future 9.28-acre park located at 10820 Village Lake Road in Windermere – will open later this year as well. It will feature a gazebo, play area, concrete walkway and an asphalt trail. 
"Lakeside Village Park is under construction right now and that park will be opening this summer," he said. "That's the only one that's under construction right now, but we're proposing to fund a new neighborhood park in Horizon West each year for the next five years."
To fund the parks, each year the county's Parks and Recreation Division will propose that $1 million be allocated for costs associated with building a new park in the county's Capital Improvement Plan, he said.