The past two weekends bore witness to not one, but two, sectional championships for teams from Winter Garden Little League.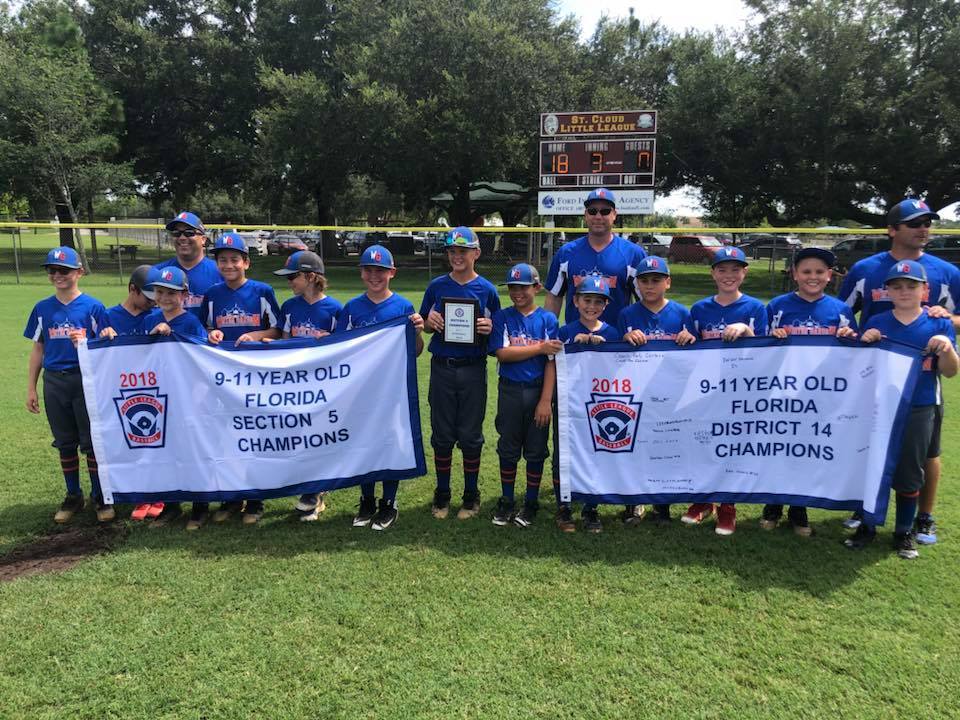 This past weekend, at St. Cloud Little League, the Winter Garden Little League 11-Year-Old All-Stars swept the competition in the Section 5 Tournament to advance to next week's Florida State Championship. 
The 11-year-olds from Winter Garden defeated Oviedo Little League 9-2 in the opening game of the pool-play tournament July 6. The next day, WGLL defeated Delaney Park 11-1.
To put an exclamation point on the three-day event, the local boys soundly defeated Celebration 18-0 in the final game July 8.
With the trio of wins, WGLL's 11-Year-Old All-Stars will now compete in the state tournament at Dr. Phillips Little League July 13 to 16. More information, including a schedule for the tournament, can be found at floridallb.org.
The team includes Kas Ocasio, Nick Caso, Jason Cortese, Charlie Eidelman, Erick Martinez, Parker Hohnstock, Danny Komarov, Keston Gomez, Rylee Gibson, Luke Garrison, JJ Dennison, Wrigley Bates and Josh Lore.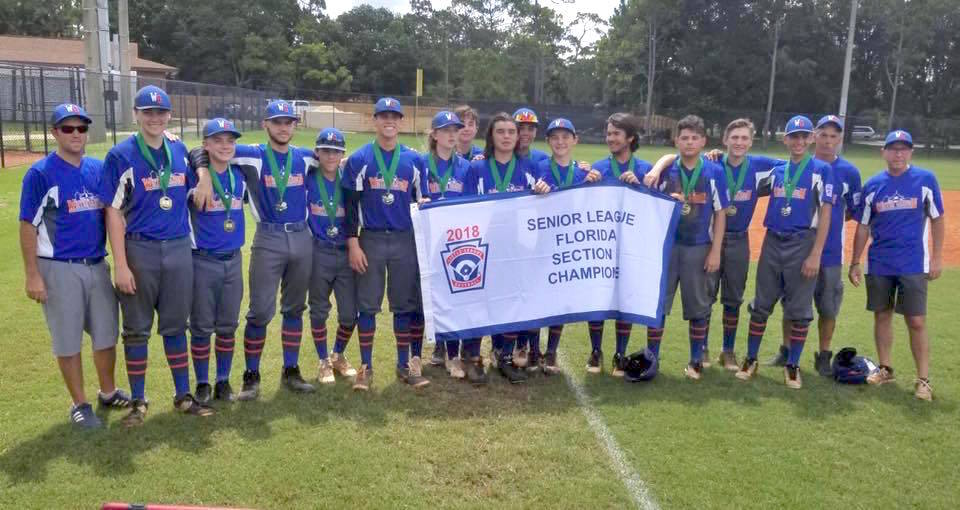 A week before the 11-year-old team's success, the Winter Garden Little League Senior All-Stars won their respective Section 5 Tournament at Union Park Little League. Facing off against the host league in a best-of-three, the Seniors (ages 15-16) for WGLL won Game One 19-2 June 30 before squeaking out an 8-7 win in Game Two July 1 to advance to state.
This past weekend, the boys for WGLL played in the State of Florida Championship Tournament at Viera Regional Park. In pool play, Winter Garden went 2-1, leaving it just short of advancing to the state championship. Winter Garden defeated Bonita Springs in its opener July 6, 13-9, and also defeated Melbourne in its second game July 7, 4-3. WGLL was defeated North Springs Little League 11-2 later that day, with North Springs going on to win the state title the next day.
The WGLL Senior All-Stars went 4-1, overall. The team includes Nick Pineda, Kyle Gomez, Justin LaGasse, Jacob Schmeltzer, Devon Lindeman, Tyler Meehan, Brandon Correia, Elmer Rivera, Evan Dodge, Jacob Klopp, Blake Waldron, Caitlyn Naginey, Michael DeGeorge and Nick DeGeorge.