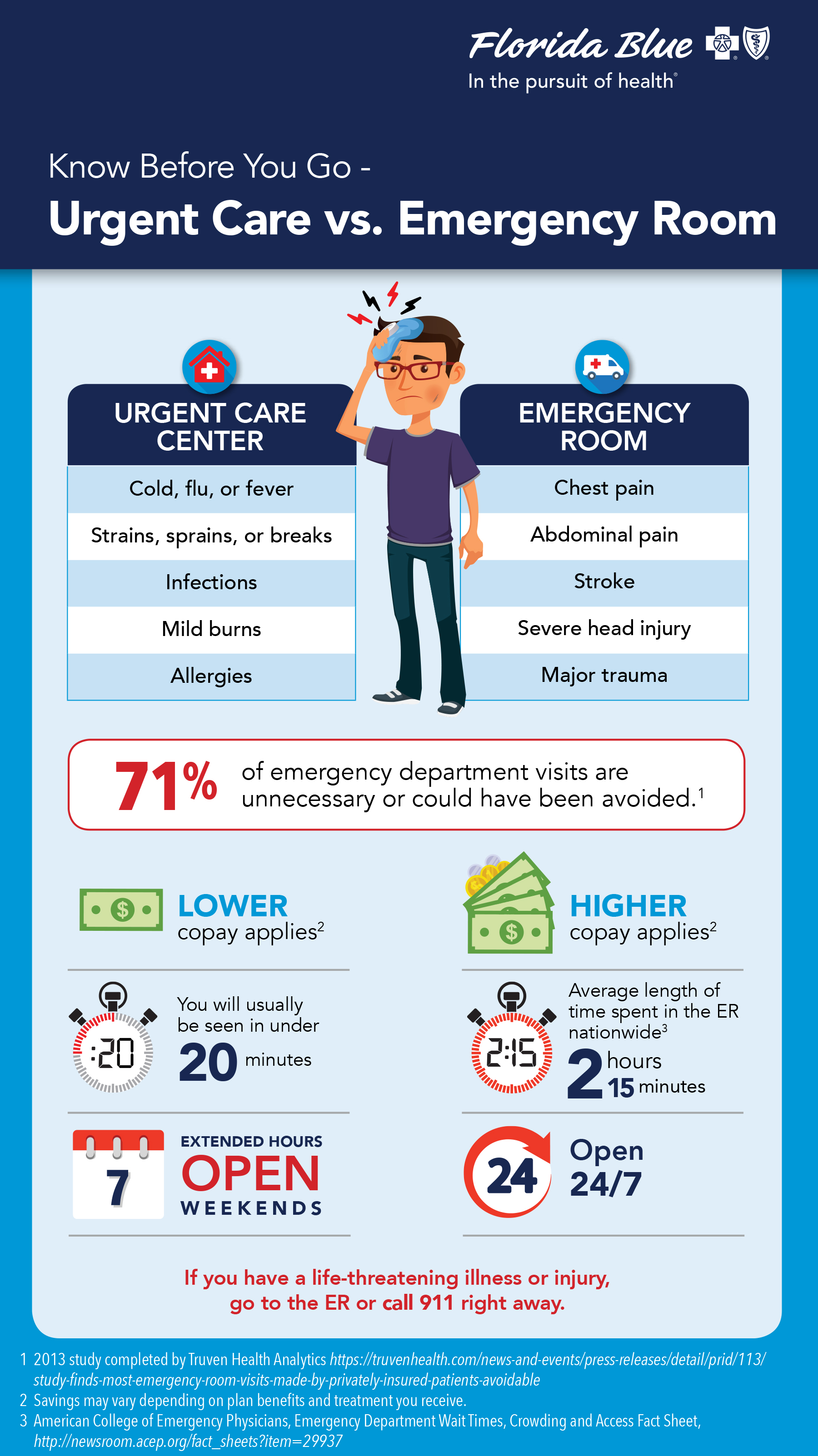 You never expect a sore throat, fever or a broken bone. Life's health emergencies happen without a moment's notice, and usually at the most inopportune times.
While it's ideal to see your primary care doctor when you have health concerns, sometimes that's not possible when it's the weekend, after hours or they can't schedule an appointment on short notice.
Many head to the local emergency room when an unexpected medical issue arises, but that can be costly, time consuming and unnecessary. In fact, nearly three out of four emergency room visits are avoidable and unneeded.
Urgent care facilities are a less expensive and quicker alternative to emergency rooms that can handle a variety of medical problems. Trips to the emergency room should be reserved for severe medical issues.
If you ever have a life-threatening illness or injury, always go to the emergency room or call 911 right away.
Carol Lemerond is a nurse practitioner at the Florida Blue Centers in Winter Park Village and inside the Clermont Wal-Mart, where she teaches free health and wellness classes that are open to the public in addition to providing health coaching and assessments. ​