Whenever Linda Noble showed up to cater an event, her customers always would ask her if she owned a restaurant.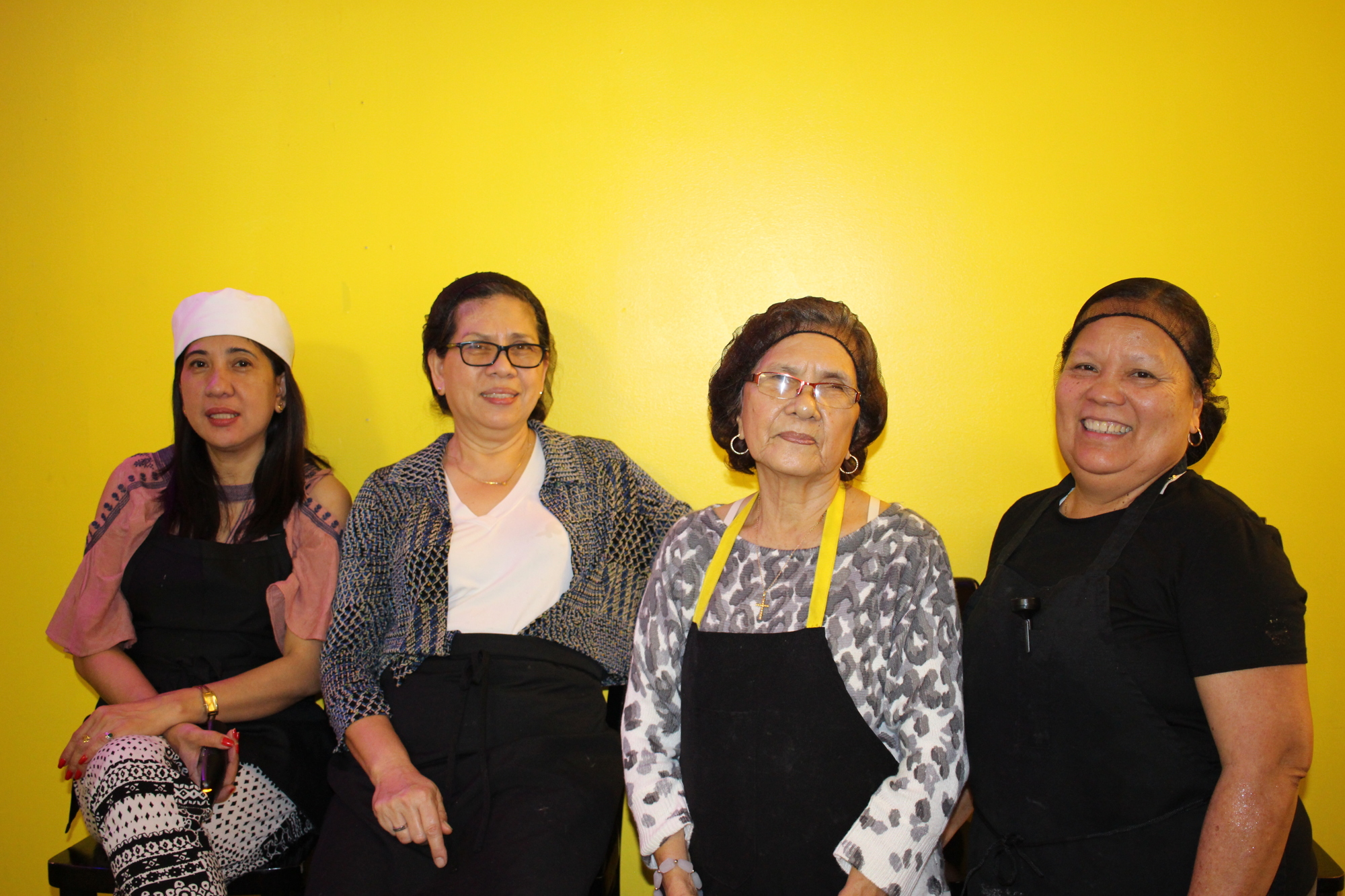 After more than 10 years of catering and selling her Filipino cuisine from concession stands at various events, Noble and her family opened the doors to Inay's Kitchen Feb. 10.

"I've done catering since 2004," Noble said. "We decided to (open) this restaurant, because a lot of people asked me, 'Where's your permanent restaurant?' A lot of people were requesting me to (open a restaurant)."

Noble co-owns the restaurant with her five sisters, while her mother, Dominga Mangundayao, and best friend, Maria Mulligan, lend a helping hand around the kitchen.

"It's a dream come true for every one of us," Noble said.

Recommended menu items include authentic Filipino dishes like chicken adobo, a dish of chicken, potato and finely chopped onions braised in sauce made of vinegar, soy sauce, peppercorns and bayleaf; and pork menudo, made out of pork, carrots, bell peppers, raisins and black olives braised in a tomato sauce.

Owners also recommended trying the grilled pork kabobs, which have been marinated overnight in a homemade sweet barbecue sauce and then grilled and glazed with the same sauce.
Noble's sister, Marilou Arias, said getting the restaurant together took "a lot of hard work," but it has been worth it because customers have been responding well
"Every single customer has made a compliment about our food," Arias said. "Our food is really authentic. We have our own style of Filipino food."
Arias added she's seen a lot of positive feedback on Yelp, Google and Facebook. In addition to Filipino food, Arias said they also serve gyros and shish-kabobs.
Noble said cooking is her passion and that she's been doing it all of her life. 
"When I was still in the Philippines, I had a business doing the same thing I've been doing here," Noble said, adding her mother is the one who inspired her to cook.
Arias said their mother is a "really good cook" and that the name of the restaurant is in honer of her. The word "Inay" is tagalog - which is a language of the Philippines - for "mother."