Winter Garden's annual plant-themed festival will blossom for its 19th year this weekend.
The Bloom & Grow Garden Society's Spring Fever in the Garden festival will take place along Plant Street from 9 a.m. to 5 p.m., Saturday, April 6, and from 11 a.m. to 4 p.m., Sunday, April 7. 
The free festival typically features hundreds of local vendors selling seeds, flowers and potted plants and is sure to delight any plant enthusiast. The society will also host it's eighth annual Chalkin' It Up event – a sidewalk art contest sponsored by AdventHealth that takes place in front of Winter Garden City Hall.
Bloom & Grow Garden Society President Brenda Knowles said 109 contestants will participate in the contest this year to create a total of 62 six-by-six-foot art murals depicting a nature or springtime theme.
"Sometimes it takes all day for people to create their piece, while others are finished within a few hours," Knowles said. "So it's just exciting to watch because they basically take up this blank canvas of concrete, and then just use chalk to create their art. And all the art has to be garden or springtime-related and must be suitable for young children. We see a combination of everything, from parrots, to roosters, to rainbows – they're all beautiful and very colorful murals."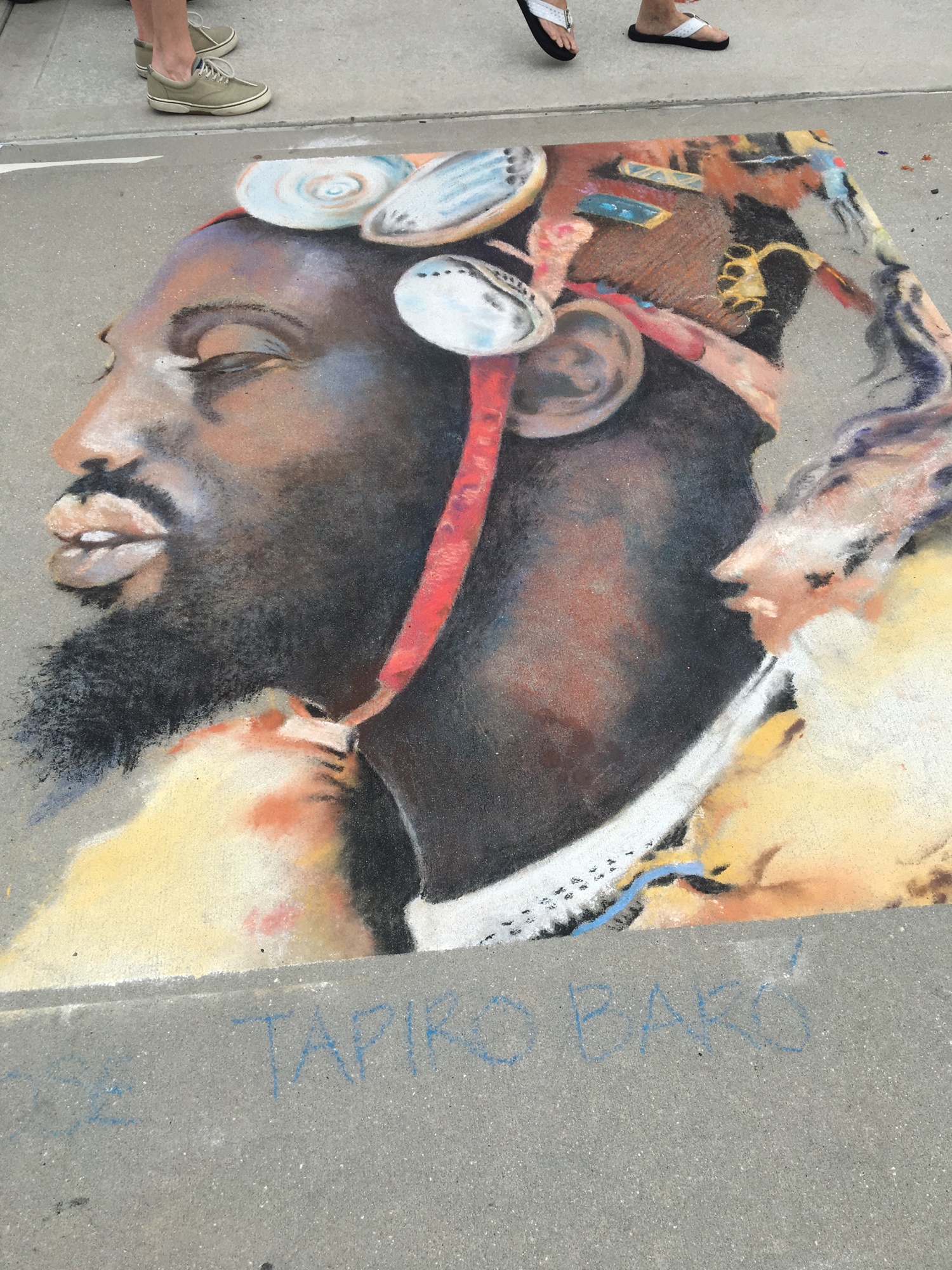 Chalk artists can enter the contest as an individual or a team in the elementary, middle or high school, or adult category. This year, the society also added a new category for families because they noticed many families wanted to participate as a team.
About $2,100 in cash prizes are available for the winners in each category. All the murals must be completed by 4 p.m. Saturday, where they will be judged based on use of color, detail, technique and overall design, Knowles said. Awards include the People's Choice award, which comes with a $400 cash prize, and the Best In Show award, the winner of which is awarded a $700 cash prize.
Shelly Bradon, a Maitland resident and art teacher at The Geneva School has participated in the sidewalk art contest since it launched and has won the Best in Show award twice. Art has always been a part of her life, but she was introduced to chalk art after taking a job at The Geneva School, which would take kids to chalk art festivals.
Bradon, who most enjoys creating pieces inspired by nature and landscapes she sees during her hikes around the state, grew intrigued with the art form and taught herself. She also draws and paints with acrylics, and oils and enjoys calligraphy.
For this year's contest, Bradon plans to draw her inspiration from either a twentieth-century artist she recently discovered or an old photo of her son, she said.
"I have a couple options," Bradon said, "There's an artist I just discovered who I'd not heard of before at a show in Savannah, (Georgia), this weekend. She made beautiful paintings. So it would be a good opportunity to introduce something inspired by her because most people might not find out about her on their own. I mean everyone's heard of Van Gogh and Rembrandt, So I try to shy away from those big names because people already know who they are. So I may do that or do recreate a photograph I have of my son who's doing something whimsical. So I've thought about doing that, but I haven't decided yet."
Two teams composed of nine fifth-graders from Thornebrooke Elementary School will also be competing in the contest this year, said Lenore Eastham, an art teacher at Thornebrooke.  One team will create a bee surrounded by flowers, while the other team creates a monarch butterfly, also surrounded by plants and flowers.