Standing in the wrestling room on the Wekiva High School campus, Dr. Phillips girls wrestling head coach Kirwyn Adderly takes a few minutes to think.
It's Wednesday, Dec. 11, about an hour before the Panthers' wrestling match with teams from a few different schools — including Windermere.
Every time he and his girls walk into a gym for a match like this, they expect to get the other team's best. That's just what happens when you're the best in the state.
"We embrace being the target, because we never stop hunting," Adderly said. "Other folks rest — we don't rest. We're not resting on last year, and we're not resting on last week."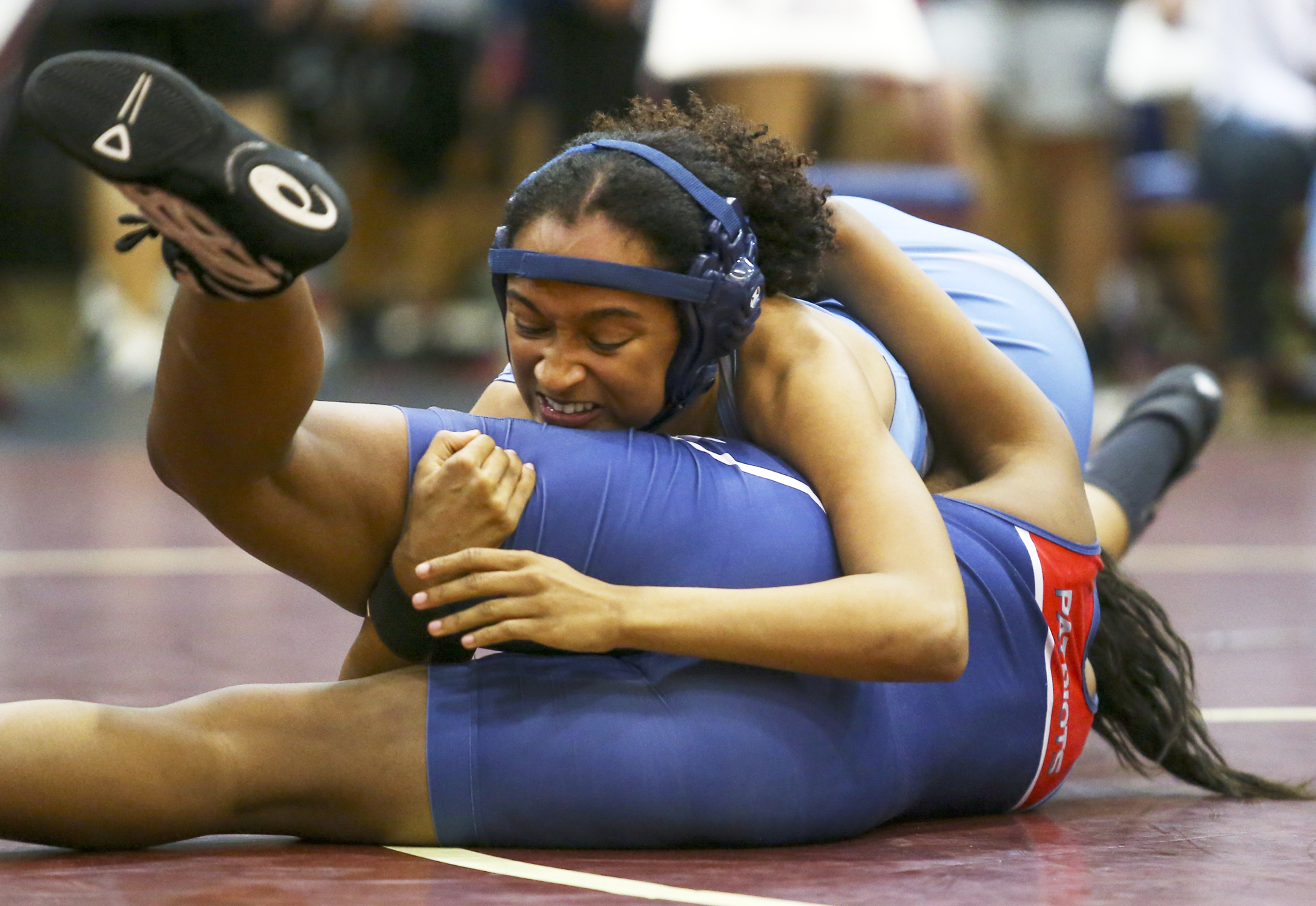 If you want to do what Adderly has done — lead a program to three consecutive state titles while going undefeated the entire time — you can't have an ounce of complacency, Adderly said.
That mentality is something that has passed down to his wrestlers — some of whom are the best in the state and country. Right now, Adderly has four girls (Jessica Corridor, Juliana Diaz, Skyy Gowan and Aaliyah Hyncthine) who all are ranked No.1 in the state in their respective weight class.
"We practice really hard and never stop," said Corredor, ranked No. 3 nationally in the 100-pound class. "We practice way harder than our opponents — outwork them every day, out train them every day — to get to the level that we are at."
BUILDING A CHAMPIONSHIP PROGRAM
DP's road to success started with a coaching change.
In his first five years at the school, Adderly had coached on the boys team before making the transition to the girls side. 
Immediately, Adderly discovered it was a much different test than he had anticipated, and it wasn't until he got some words of advice from his son that Adderly realized what he needed to do to get the program on solid footing.
"I wasn't as tough on them early, and then my son came to one practice to watch and he was like, 'Dad, they can't get better if you don't get tougher on them,'" Adderly said. "Then what I did was I didn't separate from male to female, I just said, 'OK, we are wrestlers — let's learn how to wrestle.'"
His plan had worked, and the results showed immediately.
In that first year, the program went undefeated before winning the school's first state title in girls wrestling behind individual state championships from sophomore Shania Gowan (182 pounds) and sophomore Shedeline Ulysse (195 pounds). Then-senior Valeria Herrera (145 pounds) and then-freshman Corredor (97 pounds) finished runners-up.
It was a step in the right direction — and the birth of a dynasty not yet realized — but finishing runner-up left a bad taste in Corredor's mouth. It also served as the greatest of motivations.
"Every time I would lose to an opponent, I didn't stop — I wanted to keep going and going," Corredor said. "I have to remember how hard it hit me — how hard it hurt — and keep grinding and to keep achieving goals."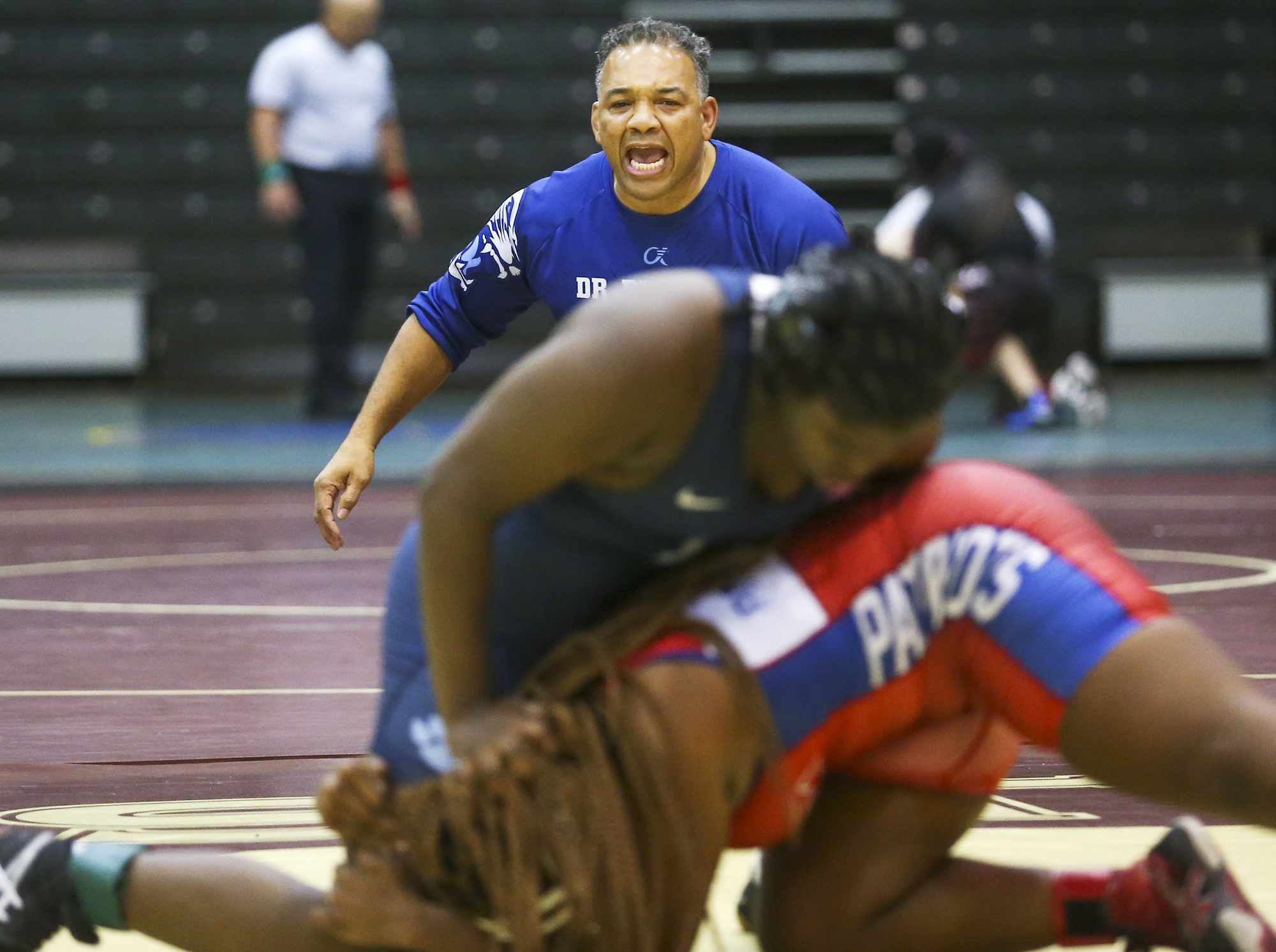 The following season, the Panthers finished the season undefeated and had a whopping 15 wrestlers take home a medal. Then-junior Karoline Ortiz went a perfect 43-0 and captured the 122-pound class title, while Shania Gown capped a 38-0 season by winning her second consecutive title in the 197-pound division. Unfortunately, Corredor again finished as runner-up.
"Anytime you win a state championship, that's really good," Adderly said. "When you put a couple of them together, that's outstanding."
The back-to-back titles were impressive, but it wasn't until earlier this year that the Panthers became a dynasty after winning their third title.
After another undefeated season, the Panthers won that title on the backs of a school-record six individual champions, including — for the first time — Corredor.
A handful of girls from that team are gone, but if you ask Adderly, the Panthers are going to be even better this season.
"We are going for our fourth consecutive state title, and it really is (about) building the culture and sustaining the culture while keeping it fun — those are the things we are balancing," Adderly said.