Winter Park High School basketball has been in full swing, and both the boys and girls teams have their eyes on the prize.
Each group is walking its own path through the grind of a regular season, but the goal for both teams is much the same: a chance to put their names on a championship banner.
BOUNCING BACK
The boys squad at Winter Park High School has a lot to look forward to in the future, especially considering the play of juniors Zachariah Andre and Van Wilkes.
It all starts with Andre, who comes in early every day before school to work out — staying after school to lift as well, boys basketball head coach Stevan Colletes said.
The Wildcat is averaging 10 points, seven rebounds and two assists per game, but what's more important is his work ethic, Colletes said.
"He's our leader — he's a young man that's worked about as hard as anybody I've ever been around and the results are starting to show for him," Colletes said. "He's our toughest and most competitive player we have."
Andre said he just wants to keep improving his game every day.
"I've been playing pretty (well), but I feel like I still got a lot of improvement to do, and as of now, I feel like there's another level I can play at and that I need to play at in order to push my team to the next level," Andre said.
Another junior stepping up this year is Van Wilkes, who is shooting 40% from the three-point line and averaging 16 points and five rebounds a game, Colletes said.
"Numbers-wise, he's done better (this year)," Colletes said "He's a kid that — if he puts his mind to it and puts in the effort — can be very, very good. I think he's one of the best shooters in Orlando and has one of the highest basketball IQs."
The Wildcats held a record of 12-8 as of Tuesday, but what matters most is the team is playing the right way, Colletes said.
"The boys have been playing well — most of the season we've been in every game," Colletes said. "Even though our record isn't the greatest, we're still above .500, and I feel like there's been improvement game in and game out as well as practices. We're moving in the right direction."
Colletes, in his second year as head coach and fourth year on the coaching staff, said the program is rich with a history of success, and there's a hunger to bring that back. The boys basketball team has captured three state championships, with the most recent coming in 2014. Winter Park Wildcats such as Stan Pietkiewicz and Austin Rivers have gone on to become NBA players.
"This group has really taken on the challenge of bringing the program back to where it needs to be as far as getting the community behind them and really understanding what it means to be a Winter Park Wildcat," he said. "We're a young team – the future's bright."
CHASING HISTORY
It's been a while longer since the Winter Park girls basketball team has captured a state title: 1987, which is the team's only championship listed on the rows of banners hanging in the Winter Park gymnasium.
But the girls understand a stretch that long without a title is meant to end.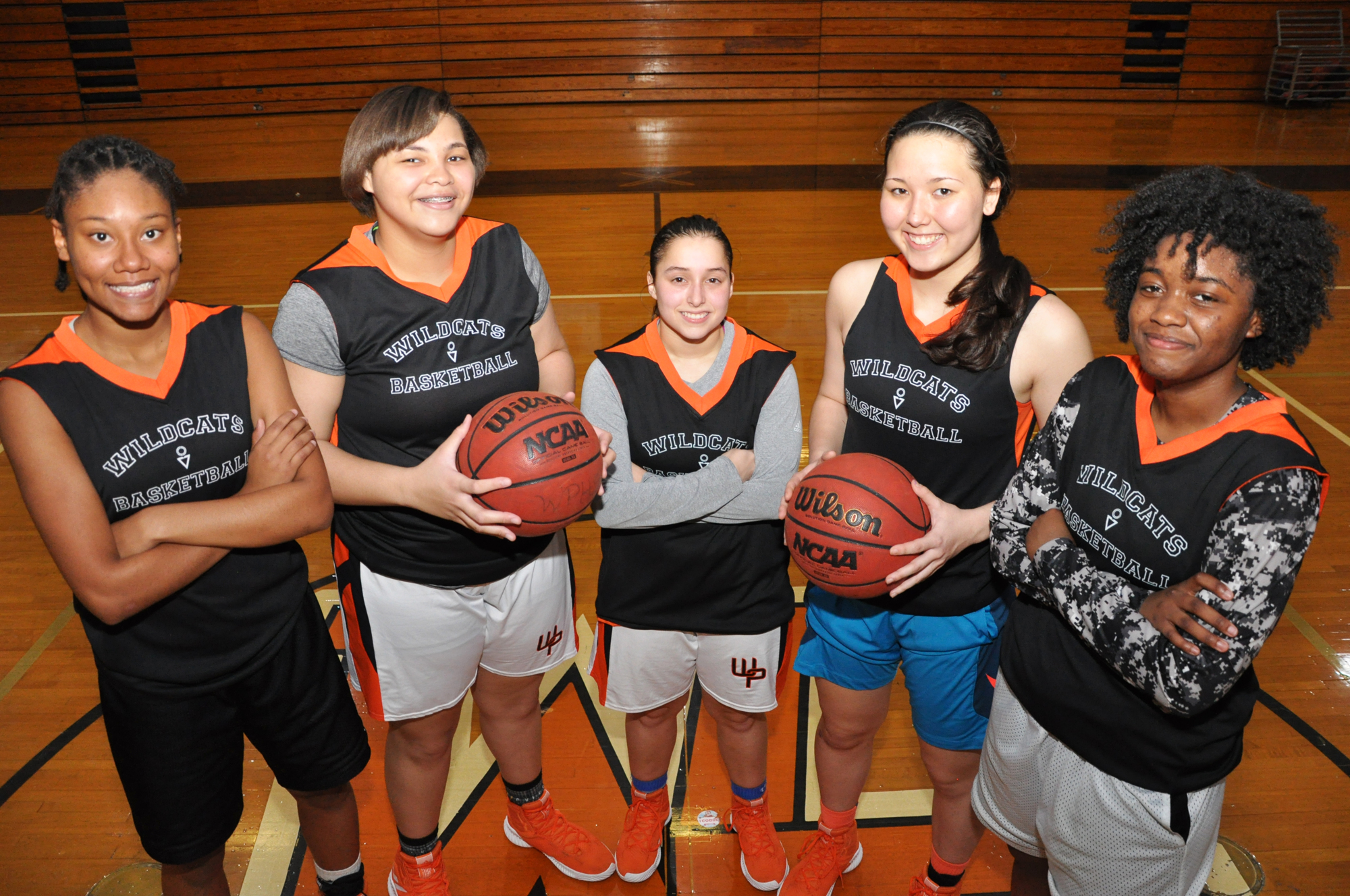 "That's the goal — they haven't been past the first round of the playoffs in the last two or three years," girls basketball head coach Alex de la Fe said. "Our goal is to get out of the first round of the district tournament and try to make a run and then whatever else comes along."
It hasn't been an easy season for the girls squad this season. It's managed to put together a record of 12-12 this season as of Tuesday but also has lost three of its starters — Aadoni Jimenez, Shanylah Whittaker and Ansleigh Gunter — to injury.
But that means other players getting a chance to step up and carry the team, including junior Nyia Jarrett, who is averaging 19 points a game and leading the district in scoring.
"Nyia Jarrett is having a tremendous year as a junior (and) first full-time varsity player," de la Fe said. "She's been a leader vocally and also by example."
The top Wildcat said she hopes to pass on whatever advice she can to the younger players on the team.
"We're doing pretty good as a team," Jarrett said. "We're doing our best and trying to figure stuff out and trying to (work on) little skills here and there to build a better team."
The series of injuries has resulted in more playing time for the younger players as well, de la Fe said. Those girls started playing as soon as the injuries came up and it's important that they get reps — especially if they want to put their team on the championship banner at some point in the next few years, he said. The majority of the team — besides two seniors – will be returning next season.
"They're playing hard — we're young," de la Fe said. "I literally have no varsity experience this year. Everybody was on JV last year. But they work hard and they listen. … The future's going to be bright because a lot of freshman are getting playing time."