When Vickie Westmark's beloved cat, Bobo, went missing in April, she searched high and low throughout Baldwin Park for him.
From sweeping the neighborhood every couple of hours and handing out flyers to paying for robocalls and scouring Facebook groups for lost-and-found pets, Westmark began a checklist of options. 
And while Bobo still has yet to be found, there is one good thing that has come from this difficult time for the Baldwin Park resident: Project Bobo.
"What I didn't know is how hard it is to find a pet," Westmark says. "Until you lose you pet you don't know what it takes. There's so much misinformation and you just don't know where to start — there's so many resources and things to do, and every day I was learning something new. I never wanted my research to go to waste, so that's why I created Project Bobo."
Project Bobo, she says, was born out of her hope "to spare other lost-pet parents the frustration of sorting through and organizing information and resources available on the Internet." Westmark used her background in engineering and affinity for technology to consolidate her findings about searching for lost pets in one location. 
When Bobo, an orange-and-white Persian cat, first went missing, Westmark began her on-foot search immediately, having searched for 48 hours straight — two hours at a time, with half-hour breaks. She began researching more techniques and resources on finding lost pets, and her foot search continued for a month and a half.
Westmark was constantly learning and trying new techniques and felt she wasted valuable time learning. It's a feeling she never wants any other lost-pet parent to go through.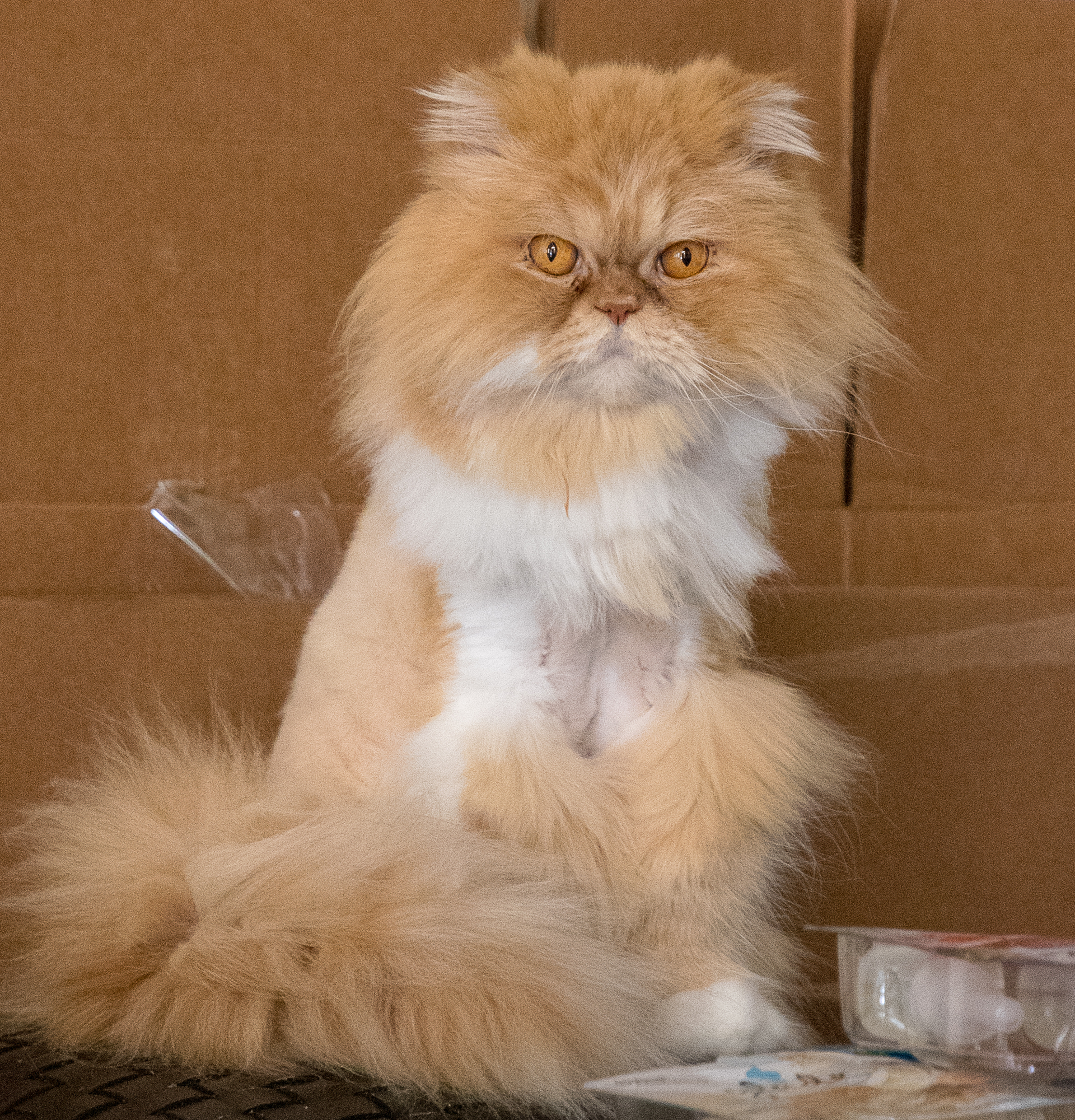 "I started compiling all my data and my research elements," she says. "People can just (go to) the (Project Bobo) site and start your search without having to go through what I went through. For the most part you really just need to blast (that) your pet's lost out to your community as soon as possible. You just don't know what will … be the catalyst for someone to call you or identify your pet."
On the Project Bobo website — which evolves almost daily with new resources and information — Westmark has listed a plethora of things for people with lost pets to try. The "Lost Pet Checklist" includes tips and tricks for on-foot searches, notifying neighbors, passing out flyers and business cards, putting up signs, and contacting local animal shelters and veterinarians.
She also has a list of more than 15 lost-pet Facebook pages and more than 20 lost-and-found websites. Additionally, there is an interactive spreadsheet with more than 160 Orlando-area groomers, sitters and veterinarians that pet owners can reach out to.
Although Bobo has not yet been found, Westmark says she has gotten the most leads with hitting the streets and getting her flyers and signs out there.
"You really need to create a presence for your pet in your neighborhood," she says. "All the while between (when Bobo went missing) and the current time period, we've handed out over 3,000 flyers by foot, door to door. I'm really passionate about finding my pet. I've had him for eight years and adopted him when he was 8 weeks old. He's just a family member and that's what happens when you have a pet. 
"That's why I created Project Bobo — it doesn't matter what your pet is, you just get attached to the animals you take care of," she says. "I still search every day, I post on Facebook and promote ads within Facebook. You do what you can to try to get the word out about your pet."
Most people Westmark has met in her search for Bobo have been kind and helpful, she said, with only a few bad apples in the bunch. And she still gets calls daily from people who either think they've seen Bobo or who just want to check in with her search for him.
"I'm grateful that people even call, because that means people are thinking about him and looking and trying to help," she says. "It's been an amazing experience as far as how gracious people have been. My quest for Bobo probably won't stop for a very long time. I don't think I'll ever stop looking for him. Part of my process is to give back to the community, because you just don't want anyone to go through that."