In 1892, one of the world's most famous ballet productions premiered in Saint Petersburg, Russia: "The Nutcracker."
Based off E.T.A. Hoffman's story "The Nutcracker and the Mouse King," choreographers Marius Petipa and Lev Ivanov — and composer Pyotr Ilyich Tchaikovsky — brought to life the two-part ballet that has become a staple of the holiday season all over the world, and Windermere is no exception.
White Swan Academy will have its final production of the season by performing the classic ballet for free Saturday, Dec. 19, in downtown Windermere — next to Town Hall.
"While the pandemic has largely left a feeling of distance between our friends, community and loved ones, it has also brought us together in solidarity through such an unprecedented time," said Ula Binkys, owner and teacher at White Swan Academy. "I was inspired by our students' dedication to their passion for dance amidst the pandemic, and wanted to give back to the community that has been our home throughout. 
"We wanted to share a piece of the togetherness we've experienced with the broader community in this traditional celebration of the holiday season," she said. "Because our first two indoor shows had limited seating due to COVID, we had waitlists who wanted to see the performance but could not. With this free outdoor performance, we hope that we can safely bring some of the joy of this showcase and the holiday season to the entire community."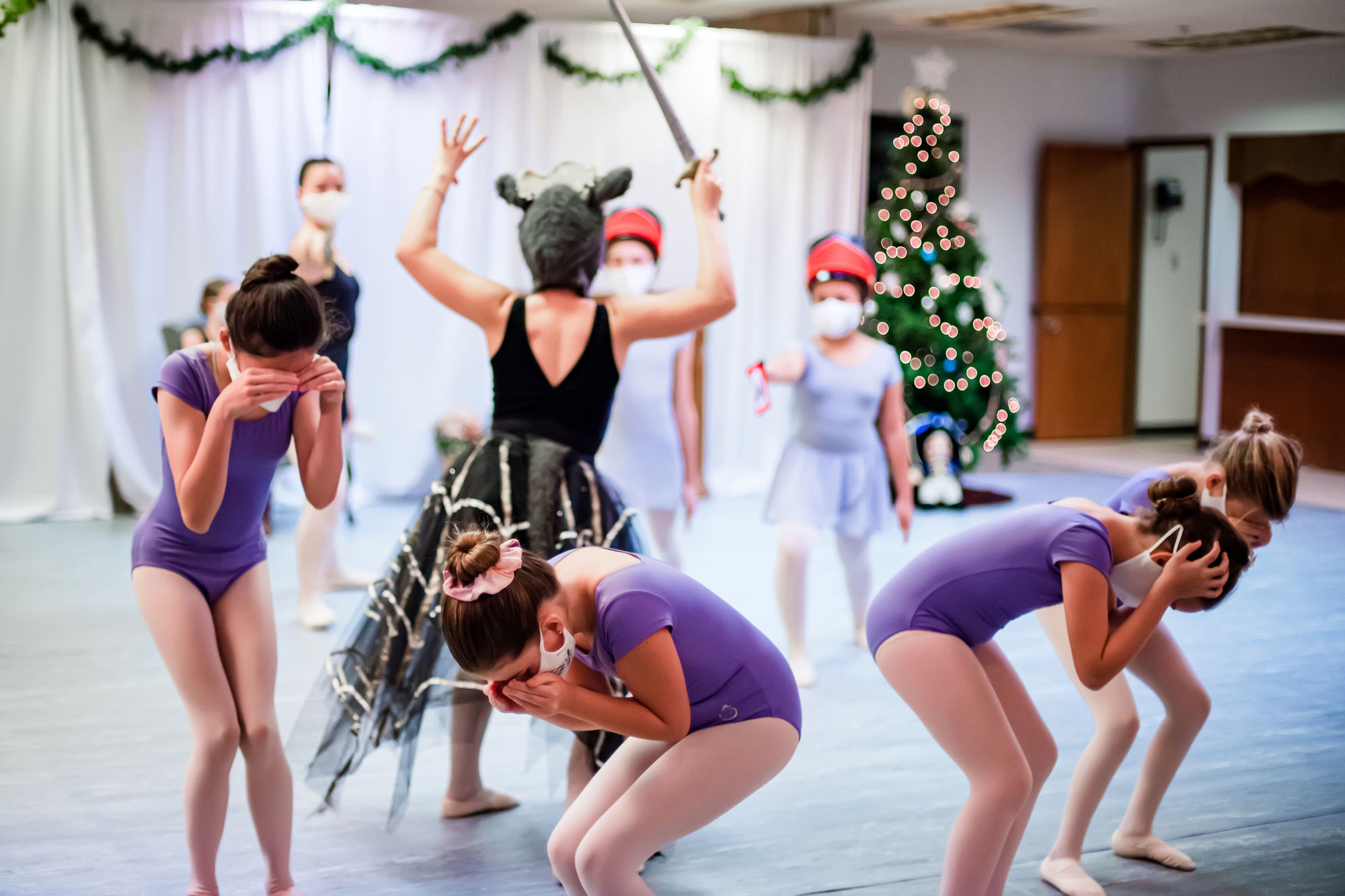 A NEW STUDIO
Binkys' White Swan Academy rose from the ashes of the Windermere-based Elizabeth Parsons School of Dance, which closed its doors following the 2019-20 season.
Like everything this year, COVID-19 put an end to the studio, but Binkys — who taught ballet at the studio — kept things alive by doing Zoom classes with students. And then it dawned on her: Why not start her own studio?
"They needed a new home to dance, and even though I had the idea for years to have my own studio, that was a really big push  — even though COVID and all of this made it look like it was not the right time to do this, it actually was the right time to start," Binkys said. "I said, 'No matter what happens, we're moving forward.' I have a lot of newer ideas of how to run that studio and expand it and do things differently."
Binkys, a native of Lithuania — located in the geographic center of Europe — has been dancing since she was 5 years old, and through the years progressed to studying as a professional ballerina before immigrating in 1999 to the United States.
By the time she arrived, Binkys was dancing a little, but injuries had taken their toll, and she moved into the teaching aspect of the art. With her background in professional ballet, teaching requires time to adjust to the varying levels of skills in her students.
"It was an absolute adjustment, but I am extremely proud of the results we're achieving," Binkys said. "All of my students know that my expectations are high, but I want them to always be challenged but not discouraged and feel the fulfillment of dancing — of performing."
 
COVID CHALLENGES
Along with the creation of a new studio in September, COVID-19 also has affected how the organization readied for their performances of "The Nutcracker."
After opening the season after Labor Day, Binkys took a survey of her dancers' parents to see who would be interested in carrying on the holiday tradition of performing "The Nutcracker." Almost everyone was on board.
Normally, there would be auditions for such a performance, but given the circumstances — and it being the studio's first season — Binkys opened the production to all students who were taking the studio's ballet technical classes. Altogether, there are four different casts, and the dancers range in age from 9 to 19.
Ultimately, the idea was to keep the process as normal as possible while making changes — mask-wearing, temperature checks and sanitizing — to keep everyone safe. Although the changes haven't really affected the younger dancers, it has required the older girls to take on a challenge most would not face until they made it to the higher levels of ballet.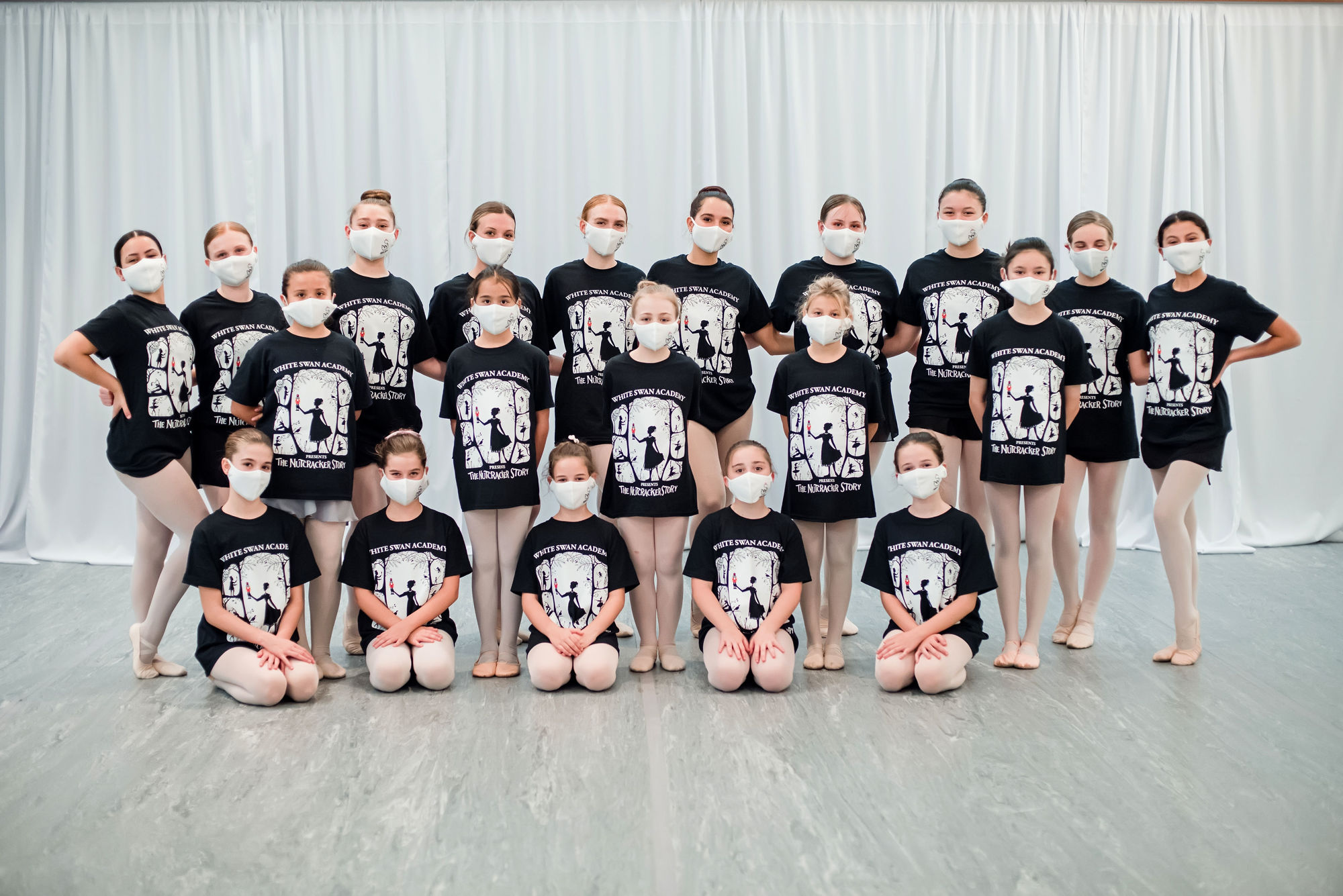 "Our older dancers had to learn multiple parts, so if something happens, they have to jump in," Binkys said. "Usually, that's what it is in the professional group of dancers — we all have to know as many parts as possible — but it's a little newer a concept to our dancers because usually they would get the part, and then they would focus on the part and work on the part."
Along with the ballerinas, retired performer/tap instructor Bob Meyers will take the role as Uncle Drosselmeyer in the production. Seating also will adhere to social-distancing guidelines, and limited seating means people should bring their own chairs,  Binkys said.
Although this is the last performance of the year for White Swan Academy, Binkys said there is no more perfect way to end the season than to perform a holiday classic such as "The Nutcracker."
"For the true performer, that's when we come alive — that's what we live for," Binkys said. "Every occasion is very important — and this year being so extraordinary — to be able to perform that traditional Nutcracker during the holiday season, it brings double joy."