At 17, West Orange High School senior Davis Goodlatte already knows the passion he feels toward photography can capture much more than just a moment in time — it can freeze a memory and transmit myriad emotions.  
"I've just always been taking pictures," he said. "If I see something, I kind of want to take photos of it. If I see clouds — I like taking photos of clouds. It can be anything really, to be honest."
The initial spark for Goodlatte however was ignited through his high school years, as he realized he truly enjoyed taking photos of his friends and loved ones. 
"I took it more seriously this year, but all through my high school (career), I would always take photos of my friends," he said. "I like to (shoot) landscapes, too, scenery, but I always was taking photos of my friends and showing them. Just capturing moments."
UNIQUE PERSPECTIVE
As a freshman, Goodlatte joined the photography classes that were offered at school — where he learned the different techniques of professional photography. Besides the basics he learned through the two years he took photography classes at school, Goodlatte also loves to play around with his pictures to stamp his mark — and style — on them.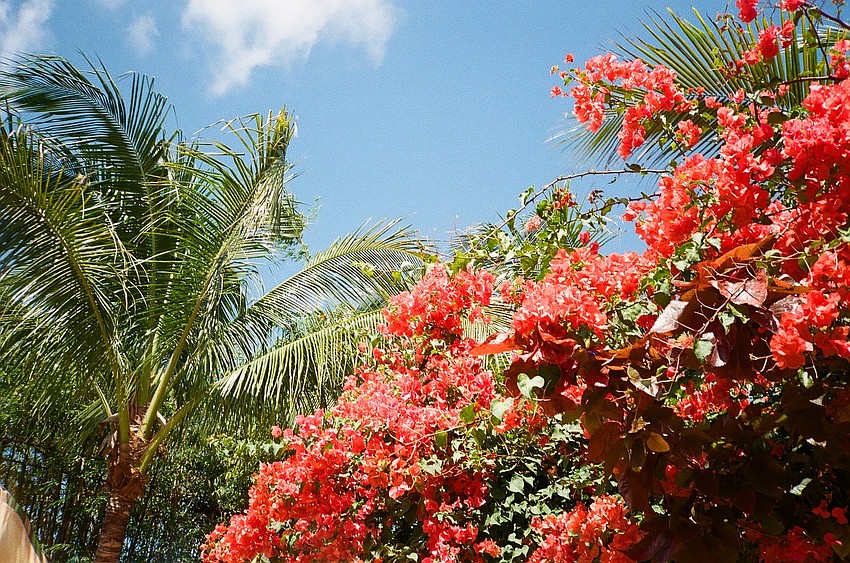 "If you look at my Instagram, I have little edits in (my pictures) just because in class, we did a lot of photography," he said. "But, I thought it was just cool to combine all (I learned) and make something unique. … When I see a photo, I kind of get an idea of what I want to do around it." 
It's more than a picture to him — and to those he photographed — and Goodlatte hopes his art is able to make people feel a rainbow of emotions when they look at them. Therefore, besides his love for shooting landscapes, he prefers taking photos of people. 
"I just love when I give them the photos and they think it's so cool they want to post it and share it; that makes me smile, because I gave them that (picture)," Goodlatte said. "It's just cool to me, I like when a photo makes someone feel some (sort of emotion), because I made something that made someone feel something."
This found passion for photography has provided his mom a way to see the world through his eyes.
"I would say it's been fun to see life through a 17-year-old's eyes," his mom Meredith Goodlatte said. "It's been fun to see him really focused on something and making art out of something — and just really enjoy it. I've seen him help other classmates with photography and just experimenting with photography through a teenager's eyes, and others really enjoy his work, too." 
Goodlatte shoots with a Sony Alpha 68, a camera he inherited from his sister, Madison. 
"She liked photography a while ago," Davis Goodlatte said of Madison. "She dabbled in it, but I guess I took the dive in it. … One of the films I developed had about six photos of hers, and those were actually really good, so I shared those with her." 
That's another secret to Davis' art — he loves to develop his films. His mom said recently, he was playing around with about 70 pictures in his room. 
"I loved to see all of his work, we just let him show it to us," Meredith Goodlatte said. "He has several old-school cameras where they have the film in there, he likes to work with those, as well." 
SHARING HIS ART
Even though Davis has been taking pictures for a long time, it was only recently that his friends suggested he open an Instagram account and start uploading his photos for the world to see. One of the friends who motivated him the most was Nya Davy.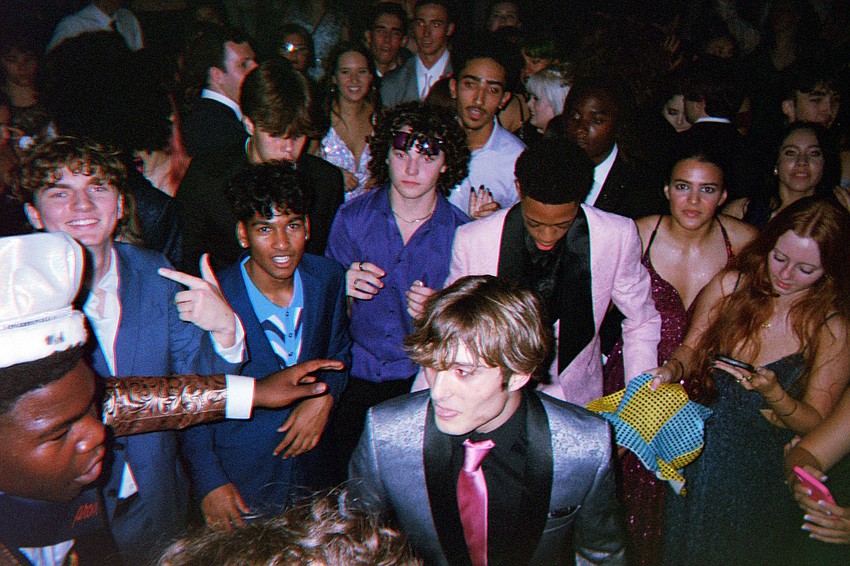 "It was scary at first, because you are always thinking what people may think, but most of the time, (it's) almost all good things," Davis said. "My friends showed me that it was all good, and they think my photos are good, too, so I put my trust in them and that made me want to share them. Plus, I have all these photos that people don't get to see and then I'm like, 'I want to share them.' I guess it's just cool." 
As a baseball player for the Warriors — you can usually find Davis on the outfields or sometimes on first base — he also has begun to shoot some sports. 
"I guess I get more done on the weekends," he said. "If I'm out on a game — or anywhere — I can take a photo, but baseball it's just my second priority and my main after-school activity. … I would like to shoot more (sports) photos."
Recently, a couple of his friends asked him to take their senior photos. 
"That'll be my first time doing that," Davis said. "It's really cool that they trust me with their senior photos. I think I'm going to approach it more like (portraits). … But I also want to add myself in the photos — something you wouldn't normally see in a senior shot."