Fifteen years later, Jimmy Brown still gets glassy-eyed when talking about certain memories as a New York City firefighter on Sept. 11, 2001.
Brown was a "probie" with the New York Fire Department, still seven weeks away from academy graduation, on that day. He was pulling a 24-hour shift, night followed by day, at Station 10 (Engine 10/Ladder 10), located near the base of the World Trade Center's South Tower in Lower Manhattan. He was fielding incoming calls.
It was just before 9 a.m., shift change, so there were more firefighters than normal at the fire station, known as Ten House, when they heard an airplane flying low and straight for the North Tower of the World Trade Center.
Brown said he could hear the plane speed up just before it struck the 110-story office building between the 93rd and 96th floors. He saw the fireball and smoke and felt the intense heat from the ground.
Firefighters, even those going off duty, scurried to put on their bunker gear and respond to the call. The ride on the truck and engine was tight that day.
"Nobody wants to miss a fire," Brown said. "Nobody wants to miss the big one."
He said it was difficult to get the rescue vehicles out because civilians were running inside the firehouse to escape the falling concrete, ash and other debris.
Brown was on the engine and can still recall the feeling of driving over bodies as the first responders made their way to the fire.
"We were there before anyone else was there," he said.
FROM INSIDE THE WTC
It's still difficult for him to talk about what he encountered when he entered the North Tower lobby. A firefighter's first instinct is to help people, and he had to ignore a victim in desperate need of medical attention.
Brown wrote down his memories in the days after 9/11.
"(Two) victims inside the foyer were burned over most of their bodies," he wrote. "The female was still very much alive, as I could hear her gasping for air and gurgling. … In order to get into the lobby area, we had to step over the female victim … and as I did, I felt sick to my stomach.
"All I could think about was trying to resist the natural urge to stop and at least to try to give this woman some measure of comfort," he said. "I had to keep reminding myself that I didn't have any EMS equipment with m e and my job was to hump the hose that I had so I could put the fire out.
"Despite all the reminding that I did to myself, stepping over that woman was one of the most difficult and disturbing things that I had ever done in my lifetime."
He remembers the lobby suddenly full of thousands of employees — many of them injured — making their way out of the burning building and the sight of people jumping out of the high windows.
"You either burn to death or jump to your death," he said.
One by one, the firefighters started the stairwell ascent, assigned with getting water up to the 93rd floor, but Brown and the random crew he was with turned around at the 23rd floor.
They finally reached the lobby, and as he and other first responders and victims ran out of the building and toward 6 World Trade Center, they looked up, careful to dodge the debris and bodies coming down.
He was standing under the overhang of 6WTC, directing people away from the disaster area, when he heard a deafening rumble and felt a gust of wind. Instinct told him to turn toward the building and kneel down. The North Tower was collapsing and debris was starting to bury him.
He remembers the powdery concrete dust burning his lungs.
At some point, Brown starts walking, dazed, his mind trying to comprehend the devastation. A probie classmate saw him without his helmet, assumed the disoriented Brown might have been hit on the head and grabbed a nearby nurse, who immediately put him in an ambulance bound for Cornell Hospital on the Upper Eastside.
It was there that he was reunited with his wife, Shirley, after calling her from the hospital.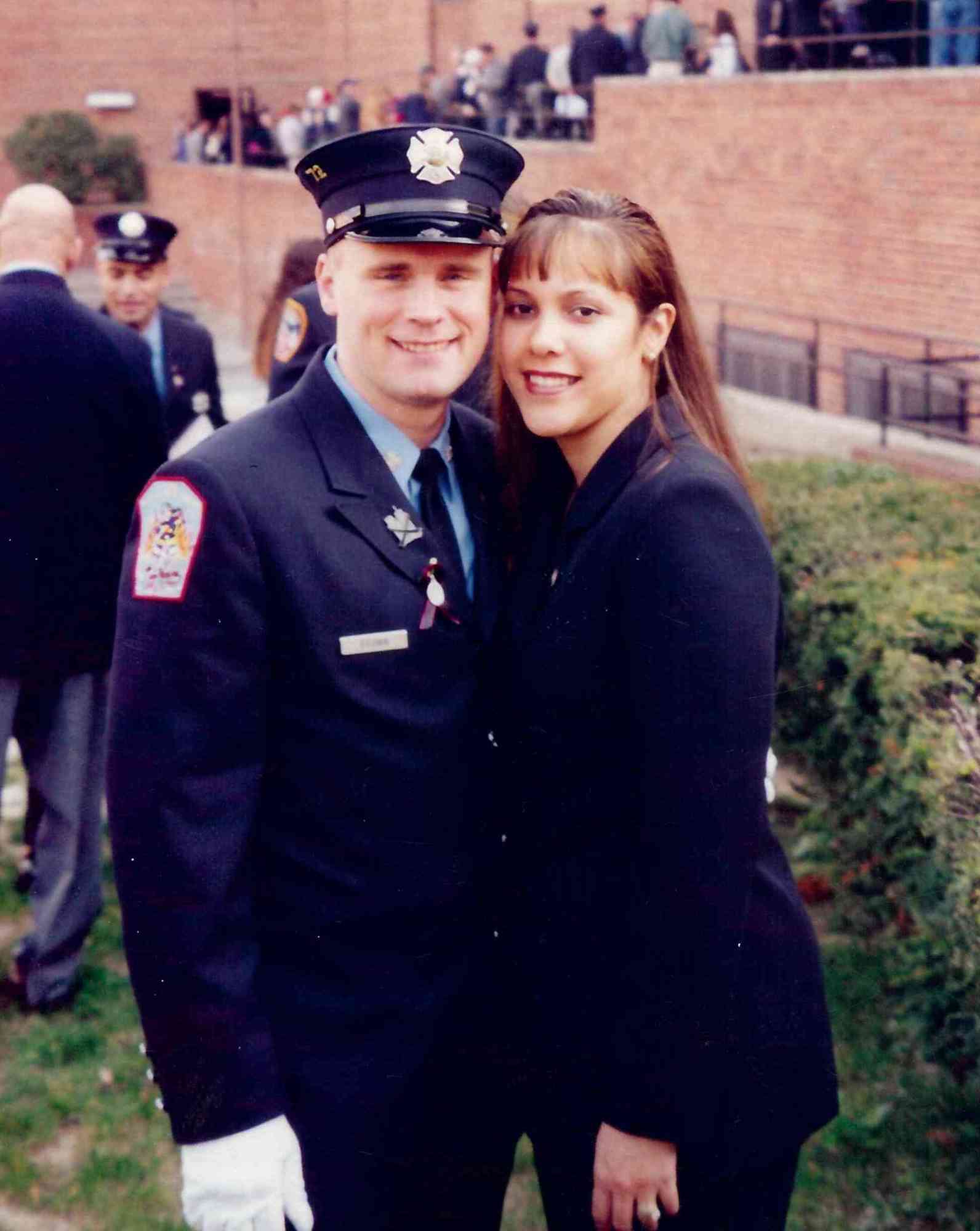 "After lying in a curtained area of the ER for an eternity, listening to loved ones trying to locate their husbands, wives and children, I heard Shirley's voice," Brown wrote. "I called out to her. … She ran back and threw her arms around me with what felt like a death grip. I simply broke down because I couldn't hold it in anymore and broke down in her arms."
Even today, Brown tears up when he talks about this emotional reunion.
NO RESPITE
In the days following the terrorist attacks, first responders were tasked with marking dead bodies with GPS trackers.
"There was no respite from it," Brown said. "Twenty-four on, 24 off. You were living it, smelling it, tasting it. Even if you went to rest inside the firehouse, you couldn't because of the alarms and the cranes and the sounds outside."
Tenhouse lost two firefighters from Engine 10 and three from Ladder 10.
Six men from Brown's probationary class who were at other stations also died. When his academy graduation was held several months later, six empty seats were draped with purple bunting to remember the lost.
The stress of the horrific experience was leading Brown down a road of personal destruction, so he transferred out of Tenhouse and to Engine 201 near his home.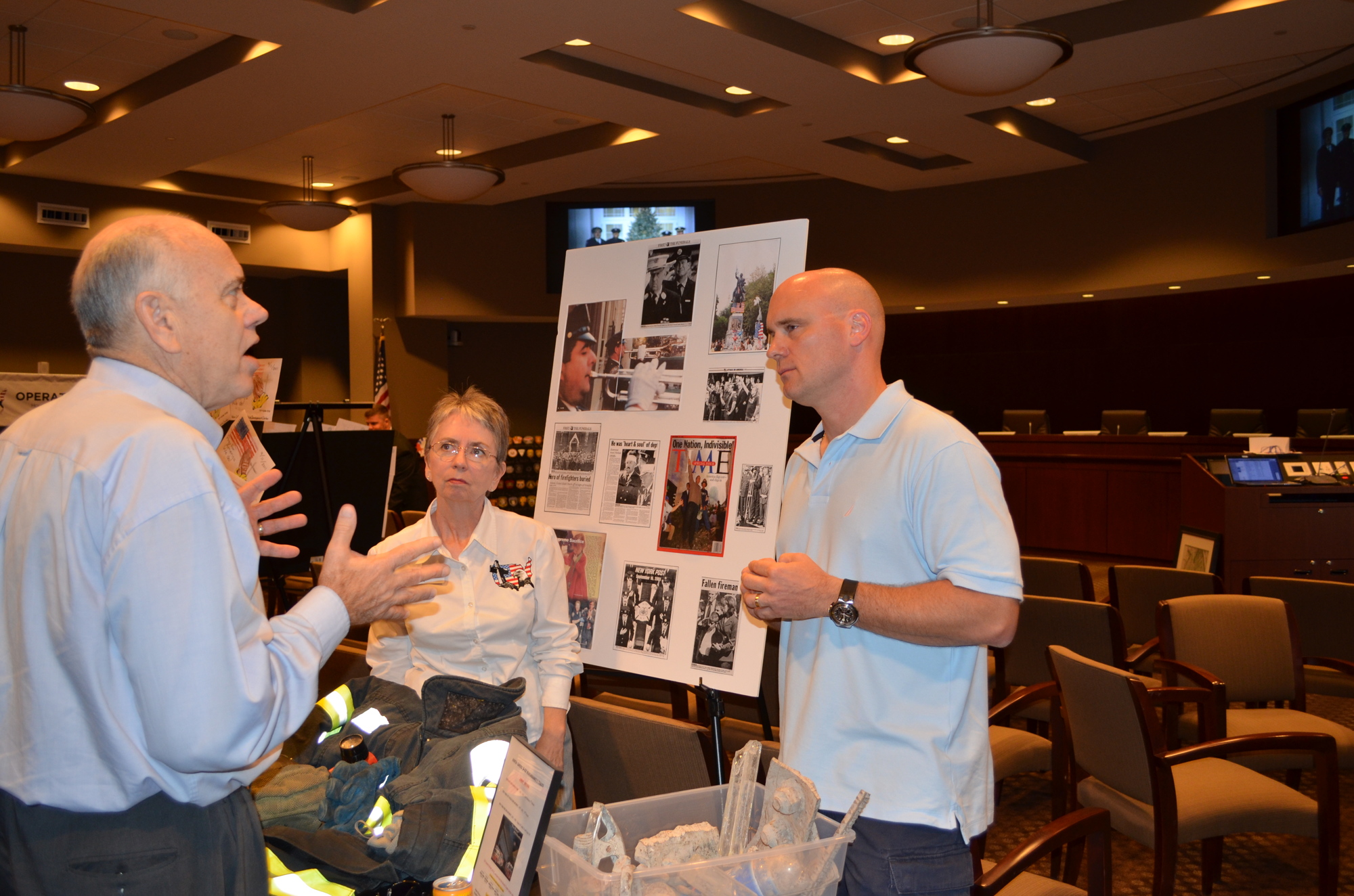 In 2007, he and his wife moved to Winter Garden. Today, Brown works in the evidence department of the Orange County Sheriff's Office and has spoken to churches and other groups about 9/11 and his newfound faith. He is co-founder and vice president of Wounded Officers Initiative.
Brown accompanied three men to New York City in 2011 to retrieve a four-foot section of a steel beam that was once part of the World Trade Center. In 2015, the city of Winter Garden dedicated a monument featuring the beam in a small park near the Winter Garden Fire Department Administration building on East Cypress Street.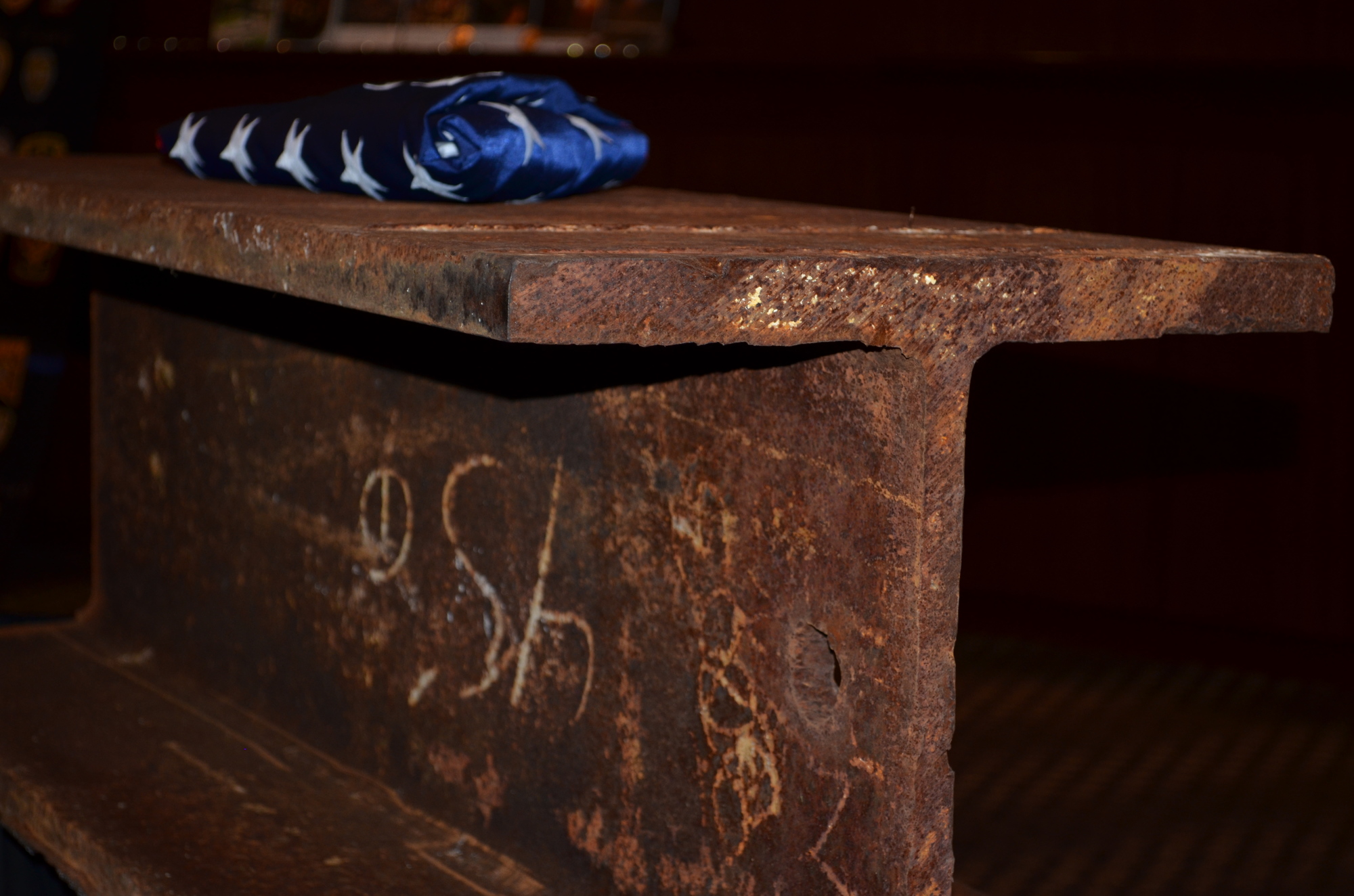 Contact Amy Quesinberry Rhode at [email protected].