Landon and Jessica Beck and their six children are spending Christmas in their new house thanks to the Home at Last organization. The Winter Garden home — with five bedrooms and four bathrooms to accommodate the large family — is a far cry from the single-wide mobile home they were living in near Crescent City.
The 3,784 square foot home features Jack-and-Jill bathrooms, a large kitchen with a big family nook, a covered lanai, fenced yard and three-car garage.
"We customized it to the size of the family," said John Russo, senior estimator with Winter Park Construction, which has built all of West Orange County's Home at Last houses. "We have a big, open floor plan."
Russo, who also serves on the HAL board of directors, said many surprises awaited the family last week during the official reveal at their home on South Main Street. This included full furnishings and a fully wired smart house.
The nonprofit Home at Last provides a mortgage-free home to severely wounded combat veterans who has fought in the military campaigns of Iraq and Afghanistan. Beck is a retired sergeant with the United States Marine Corps.
In 2010, Beck was serving as a turret gunner on a mounted patrol in Afghanistan when his vehicle was ambushed and struck a roadside bomb. He sustained multiple injuries. After returning to duty, he was deployed at an observation post and was further injured when it received heavy mortar and sniper fire.
Beck retired from the Marines in 2012 with two Purple Hearts and has since been diagnosed with Traumatic Brain Injury and Post-Traumatic Stress Disorder, and chronic back and leg pain. He was unable to continue his education and find employment.
This is the ninth home built by Home at Last and the first to be constructed in Winter Garden; the first eight are in Oakland. Hensel Phelps is the other contractor on the projects, along with a long list of suppliers and vendors.
The home was built for the Becks and their children, Serenity, 12; Cristian, 10; Cristopher, 6; Paisley-Ann, 5; Maximus, 4; and Stormi, 2. The family received a sneak peek last week, and Jessica Beck said the kids were ecstatic.
"Paisley … was mostly excited that they will have their very own door — their own room," she said. "Our oldest was excited to have a closet and bathroom of her own. The boys are all excited about having a driveway to ride their bikes on and the back yard. Landon couldn't stop smiling at my reactions with all the rooms and, of course, my dream kitchen.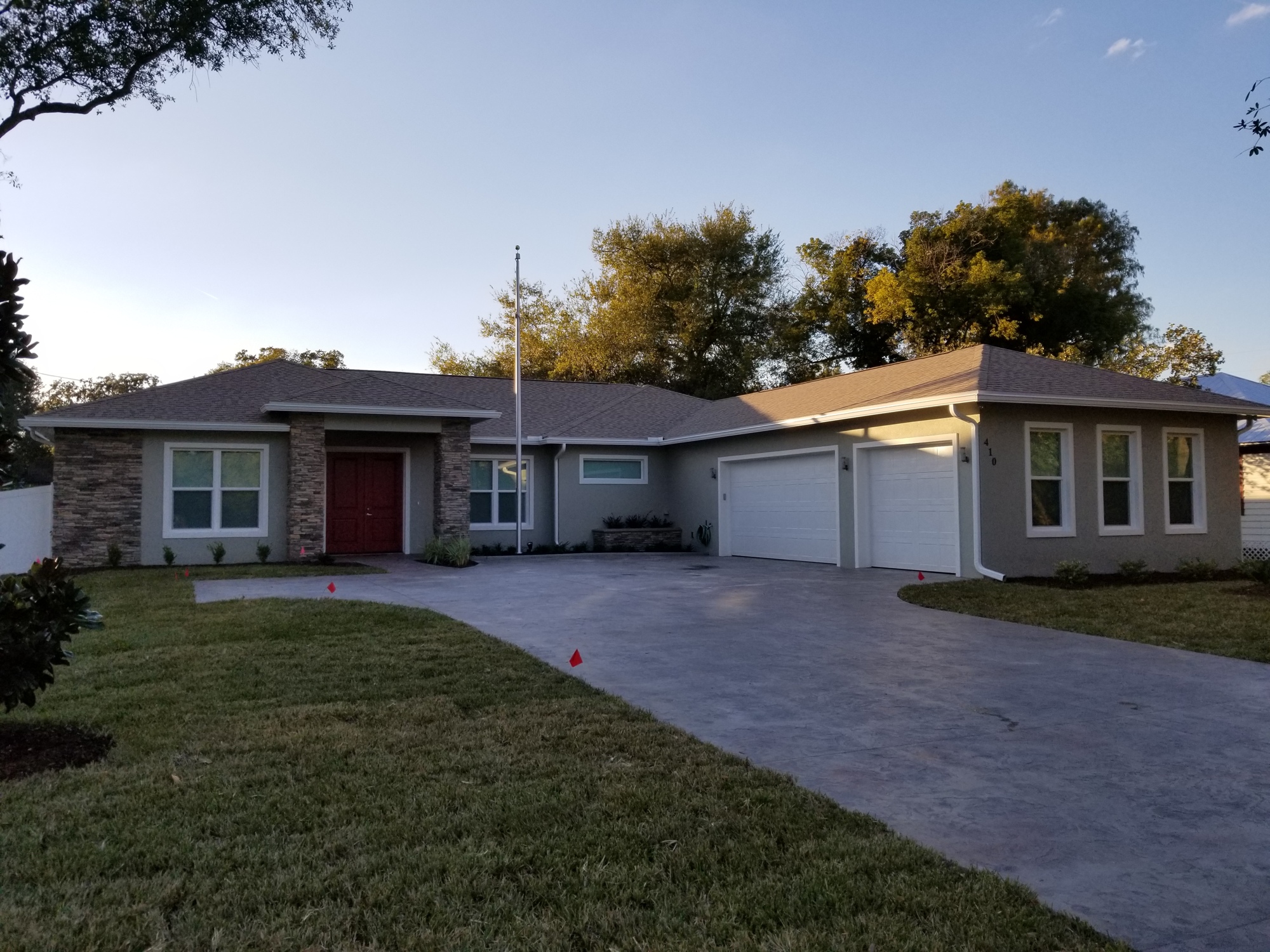 "My favorite part as a wife and mother — I will be able to cook the way I would like," Jessica said. "I have so much more room to spread out and experiment with cooking. We also have all working appliances, which definitely helps! Landon has a garage now, so when he has his PTSD episodes, he will be able to step into his garage to find something to do to distract him.
"Landon's garage is the most important thing to me," she said. "If I can get him to come back to me after an episode, that is the best thing ever.  Landon appreciates our double shower head shower; the hot water really helps his back so he will get two angles of relief for his pain."
In the past, holidays meant a 40-minute car ride, which put a strain on Landon Beck's back.
The Becks spent their first Christmas in their new home, and Jessica Beck said she is "forever grateful to (Home at Last) for making sure it happened for our family."
The Becks are excited to have a driveway to ride their bicycles on and a fenced backyard to play in.
"This house means the world, our world," Jessica Beck said. "We strongly feel that we have been placed here for a purpose and we are here to fulfill it. Home at Last outdid themselves with our home in the littlest specs, even though they knew nothing about our family, and that just means so much."