The concept of Ruby and Rust, the newest retail shop in downtown Winter Garden, is as eclectic as the store name.
"My style and our vision is to have shiny, brand-new things for people — the ruby — and rusty old junk, because everyone has some family heirlooms," owner Kim Orme said.
Since opening in early August, Orme has been busy keeping shelves stocked with a combination of new and old-looking merchandise.
She and Delaney Lowery, a partial owner, said they look for timeless and trendy items in a mix of new styles, specially made pieces and "found treasures." Their shop also features a section of succulents, cacti and other live plants supplied by one of their vendors, Breanne D'Amato of Earthworks Market.
Elsewhere in the shop, customers can browse among faux flowers and plants, unique vases, selenite and smudge sticks, lighting, candles, art and some furniture.
"The consumer nowadays is very educated and very smart with how they go about things," Orme said. "We want to supply trendy unique items … that are affordable; not unreasonable. Everyone knows how to go shopping online … stuff you see everywhere — so we want to offer something different with great prices."
Orme started as a vintage and antique dealer, so she was familiar with the buying and selling process. She also has done business with booths at various shops.
Lowery and Orme opened Ruby and Rust after both were furloughed from their previous jobs.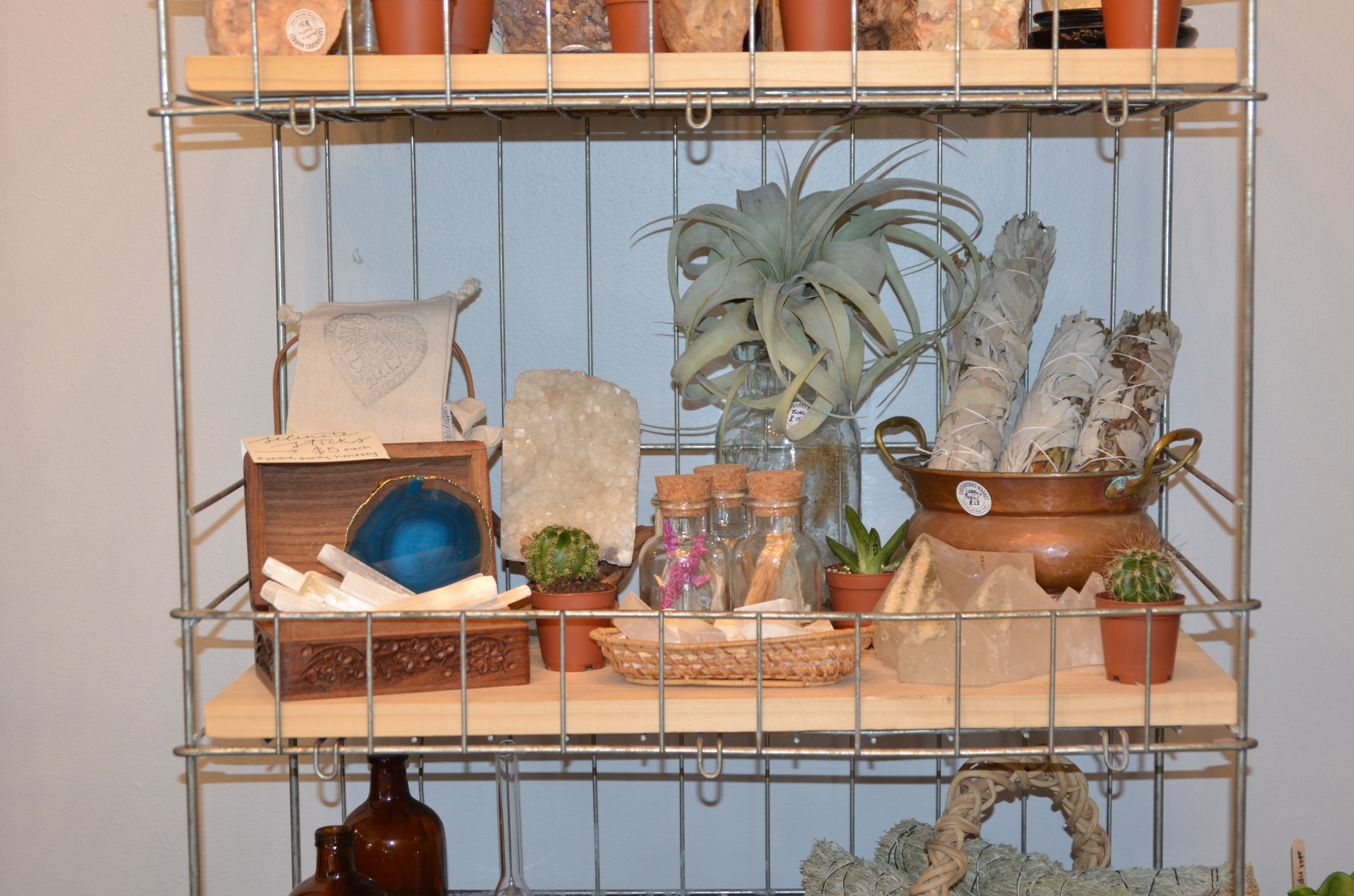 "We love this town, and we said, 'Why not now?'" Orme said. "I moved down about seven years ago. I fell in love with it. I'm from a small town in New York, and it reminds me of it. The community is super welcoming. The city does a lot of cool events. During the holidays it's like a Hallmark movie."
Lowery grew up in Winter Garden and loves live plants and vintage and antique items. Orme, who recently moved to Ocoee from Winter Garden, has a background in fashion and interior design.
Orme is excited to complete The Design Center, a small room at the back of the shop for public use.
"When it's finished, people will be able to rent the space," she said. "We have a lot of designers, photographers, artists who just need a space to set up to meet clients. … I have a lot of friends who are interior decorators, and they say they either have to meet at Panera or at a client's home," she said.
Orme and Lowery want to offer events and classes to customers in the future.
"We also have a tea bar we're going to put in," Orme said. "Make your teas to go, drink them here, make packages to give as gifts. It will be a nice hangout place.
"You have to create your own happiness, and you have to create it in a place that makes you happy," she said.