Oakland has a musician on staff, and he will present a holiday concert of Hanukkah songs Thursday, Dec. 2, on the porch of the Healthy West Orange Arts and Heritage Center at the Town of Oakland.
Jay Marder, planning and zoning director since 2016, is a rock, folk, blues and klezmer musician and has been playing musical instruments since he was a child. When the town was putting together its art exhibit on religion at the center, Marder offered a display of Jewish items and also said he can perform traditional Jewish music on guitar and keyboard.
This is one of four shows Marder will give this week. He will perform songs such as "Oh, Channukah"; "Dreidel"; "S'vivon"; "Channukah, Channukah"; and "Mi Yimalel."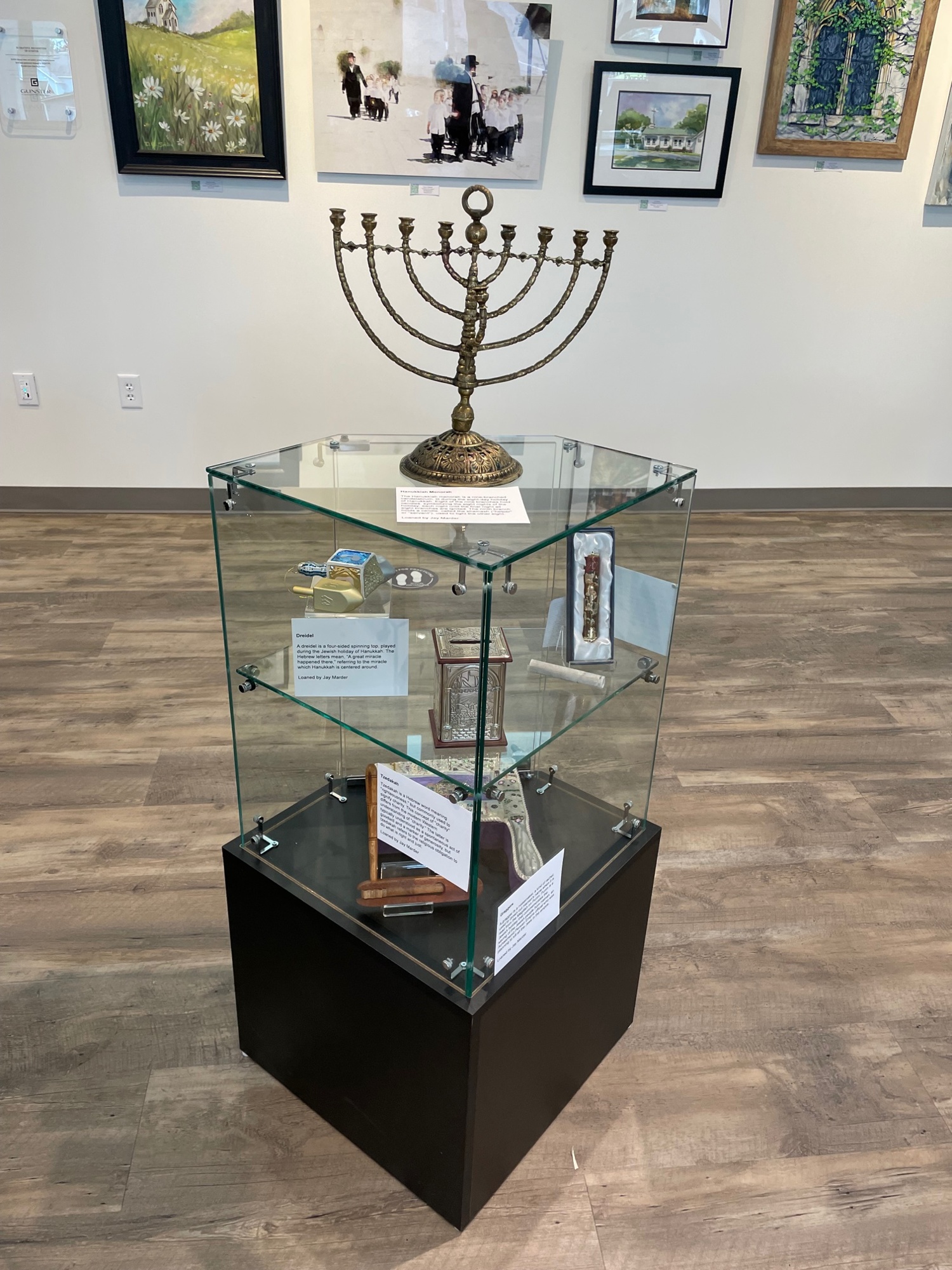 "I've been doing this Jewish music basically since the mid-'80s," Marder said. "That seems to be the one that people call me on because nobody else does it, especially the kind of music I play. Klezmer is a term for an East European style of Jewish music, played by people who perished in the Holocaust. It's a Yiddish word — it's two words, 'kley' and 'zemer.' 'Kley' is like the instrument, and 'zemer' is the word for song."
Klezmer music is intended to replicate the human voice including sounds of crying, wailing and laughing. Generally, the violin is responsible for the imitation, which is meant to sound like the cantor in a synagogue. Often, a klezmer band will include a fiddle, a bass or cello, a clarinet and a drum.
Marder's talents aren't limited to playing this type of music. He plays contemporary Jewish music, and he performs blues, folk and rock as well, concentrating on the typical songs of the '70s and '80s performed by bands such as the Beatles, Bob Dylan and the Grateful Dead.
He learned to play music on the piano as a child; his mother is a pianist.
Marder performs throughout Central Florida and is involved with the Roth Jewish Community Center of Greater Orlando JCC. His father's parents spoke Yiddish and were from the "old country," Marder said, and his grandfather knew Hebrew.