Sally Lofton was in her 20s when she moved to Winter Garden with her husband and oldest of three daughters — close to 80 years ago.
Monday, Nov. 1, marked her 105th birthday, and she reminisced about her life that spans more than a century in Georgia and Florida.
She doesn't get around Winter Garden as much as she used to, preferring to stay in her home on Pennsylvania Avenue — the same property she has lived on for more than 70 years. But she still has her memories of the city's past and her life in it.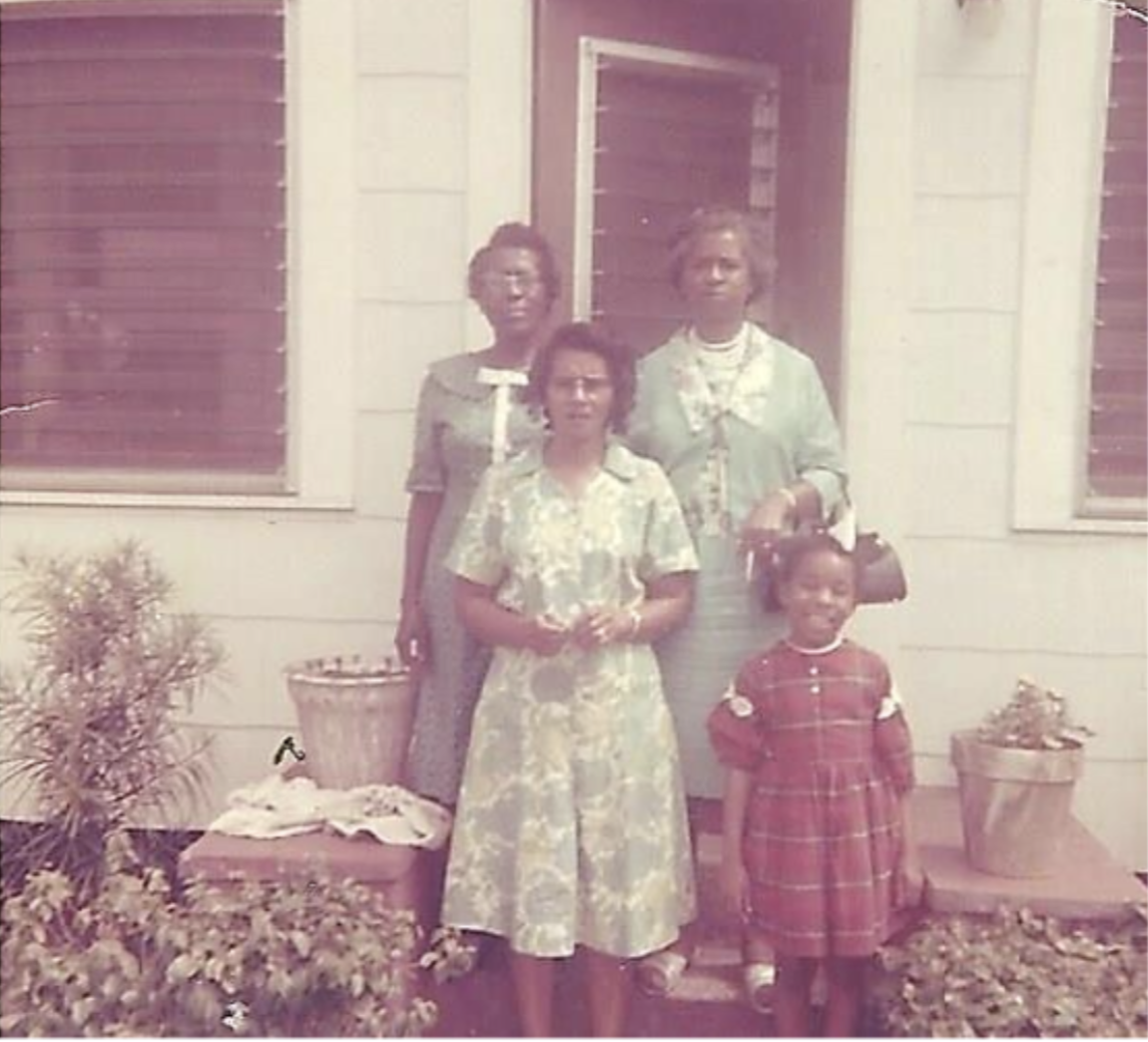 Lofton's first home in Winter Garden was "a little old shack on Story Road," she said. She was 27 when she and her family moved here in 1943. She later moved to a home on Pennsylvania Avenue.
She earned her money through a variety of jobs throughout her life. Born in Baker County, Georgia, Lofton's first jobs were shaking the dirt off the peanuts she pulled from the ground and picking cotton. She married when she was 18, soon after her mama died.
After moving to Central Florida, she attended night school and earned her high school diploma in the Charles R. Drew Adult Education program in 1964. 
"I was determined to do more than washing and ironing," Lofton said.
Even when she became a nurse, though, she would continue to offer her laundry services for many years.
Lofton recalls the Winter Garden of her young adulthood was "a little old stove-up town," with two grocery stores, a handful of shops downtown and a railroad station.
"One person got off the train every other day," she said.
She remembers the Williams Department Store on Main Street and Leaders Department Store on Plant Street. The names of the drug stores — Tibballs and Davis — still come easily to her.
She went to the Plant Street grocery stores on occasion but was a frequent shopper at one in the black neighborhood owned by Hezekiah "Mr. Ki" Richardson. It was located on Center Street, and Lofton would eventually go to work for Mr. Ki, spending 12 years as a clerk.
"I was working for Mr. Ki, and one day I told him I wanted to do more than I had done, and he said, 'More power to you.' He helped me, and I went to nursing school after that. The head nurse said I was the best shot giver."
Lofton attended nursing school in Orlando for one year and earned her practical nurse license. On her days off, she continued handling the washing and ironing for white families in Winter Garden.
East Winter Garden was a thriving community when Lofton and her husband, Ernest, were raising their three daughters, Ernestine Brown, Addie Grier and Karen Daniel.
"They had cafes — about six cafes and restaurants — (and) before 5 you could go in and dance, eat and I guess anything else you want," she said. "We called them jook joints."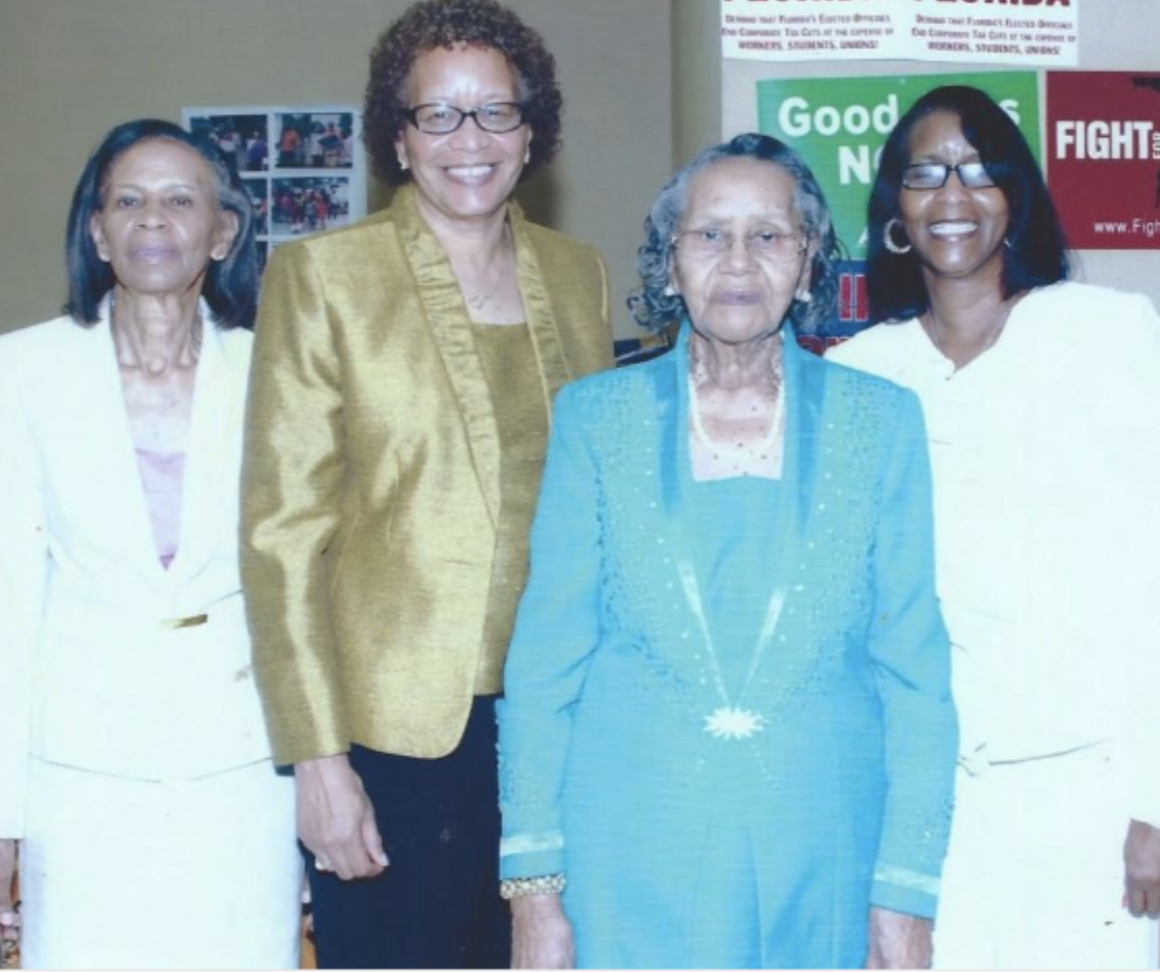 Two of her brothers owned a bar on Center Street: Brown's Bar and Package Store. Lofton said her father worked there but she never did.
"I'd say it was pretty good living here," she said. "Most of the time people treat you right here."
Life was good in east Winter Garden but venturing outside the community meant facing the racism that was part of everyday life.
"There was one liquor store uptown," she said. "White people went in the front door, and we went (up to) a side window to buy our liquor."
The same rules applied at doctor and dentist offices.
"Back in those days, my husband worked in the orange grove picking oranges," Lofton said. "In the summer he didn't have a job, so we always went to Connecticut and worked in the summertime. We worked one year in dry cleaners, and the next year I worked for Hamilton Aircraft washing dishes."
Lofton sought a new career path when she enrolled in the licensed practical nurse program at Orange County Vocational School and went on to become the first black LPN in West Orange County. She accepted a position at West Orange Memorial Hospital, in Winter Garden, where she was one of three black nurses. One was an aide, another worked in the operating room, and she worked on the floor, she said.
She stayed at the hospital for 12 years before retiring, and then she merely shifted next door to the nursing home for part-time work. She said she stopped working when her husband died.
"I enjoyed it," Lofton said. "I miss it a lot, but I was tired of working."
Lofton is the oldest member of the Ninth Street Church of Christ and was baptized in Black Lake in 1947. This was her second baptism, she recalled, as she also was baptized in a Baptist church in Georgia.
Lofton is the picture of health and is proof of a life well lived. She has survived breast cancer twice and is old enough to have lived through two pandemics. The first, the Spanish Flu in 1918, killed her oldest brother when she was 2.
Lofton has had her share of big parties through the years. When she turned 80, her family celebrated at the Yacht & Beach club. Her 90th birthday party was held at Barnett Park, and her milestone 100th birthday was recognized at the Jessie Brock Recreation Center.
The 105th was more low-key.
"I'm just glad to be living," she said with a smile.