Hospitals have always played an important role in Maggie Bonko's life. Her mother served in the health care industry for 40 years, and Bonko said she has vivid childhood memories of being awakened in the middle of the night when her mother was on trauma call and had to take her with her to the hospital.
Bonko learned about empathy at an early age by watching her mother and the other nurses tending to their patients. She was drawn to the field and had the desire to use her empathy as a powerful tool for helping others.
And now she is president of Orlando Health Horizon West, named to the position Dec. 1.
"I've always been attached to community hospitals," Bonko said. "Being president means that you get to own being part of that community. … You get to work with your community to determine what your community needs from its health care provider."
She sees a correlation between the dynamics of the community and the types of health care the local hospital should be offering.
"You look at what's coming up in your community," Bonko said. "If all of a sudden there was a development that had senior living in it, perhaps you need to look at your program for geriatrics. … You also want to make sure you're not oversaturating. … You have to be a viable business too, but you make yourself an important part of the community."
Bonko likes that the hospital is new, having opened two years ago in the newer Horizon West area.
"What a neat opportunity for that community involvement," she said. "It's building around you. Not only do you have a new hospital, but a new hospital in a new community."
THE SUPPORT PIECE
At age 4, Bonko was playing doctor, using her mother's stethoscope to perform checkups on the family dog.
"I knew early on that I wanted to care, whether it was … I'm going to take care of people, I'm going to take care of animals, I'm going to take care of trees," she said. "And then you realize your aptitude is taking care of living things — and for me that was health care. I love the support piece of it."
Bonko's memories of 3 a.m. trips to the hospital with her mother include sitting at the operating suite desk and befriending her mom's coworkers.
"They watched me grow up," she said. "I grew up in hospitals, and I'm comfortable in that setting. It feels like home.
"It was always interesting to me, because no matter the situation, they were all good to each other," Bonko said. "The nurses were good to each other, the doctors were all good to each other; it was never a scary place to go to. When I got older, I thought I could really make a difference with this."
TWO DECADES WITH ORLANDO HEALTH
"Orlando Health Horizon West Hospital is in the heart of a rapidly growing community," said Philip Koovakada, senior vice president Orlando Health South Central region and president, Orlando Health – Health Central Hospital. "Maggie has the right experience and drive to match that growth inside the hospital by providing additional services and programs that will benefit our patients."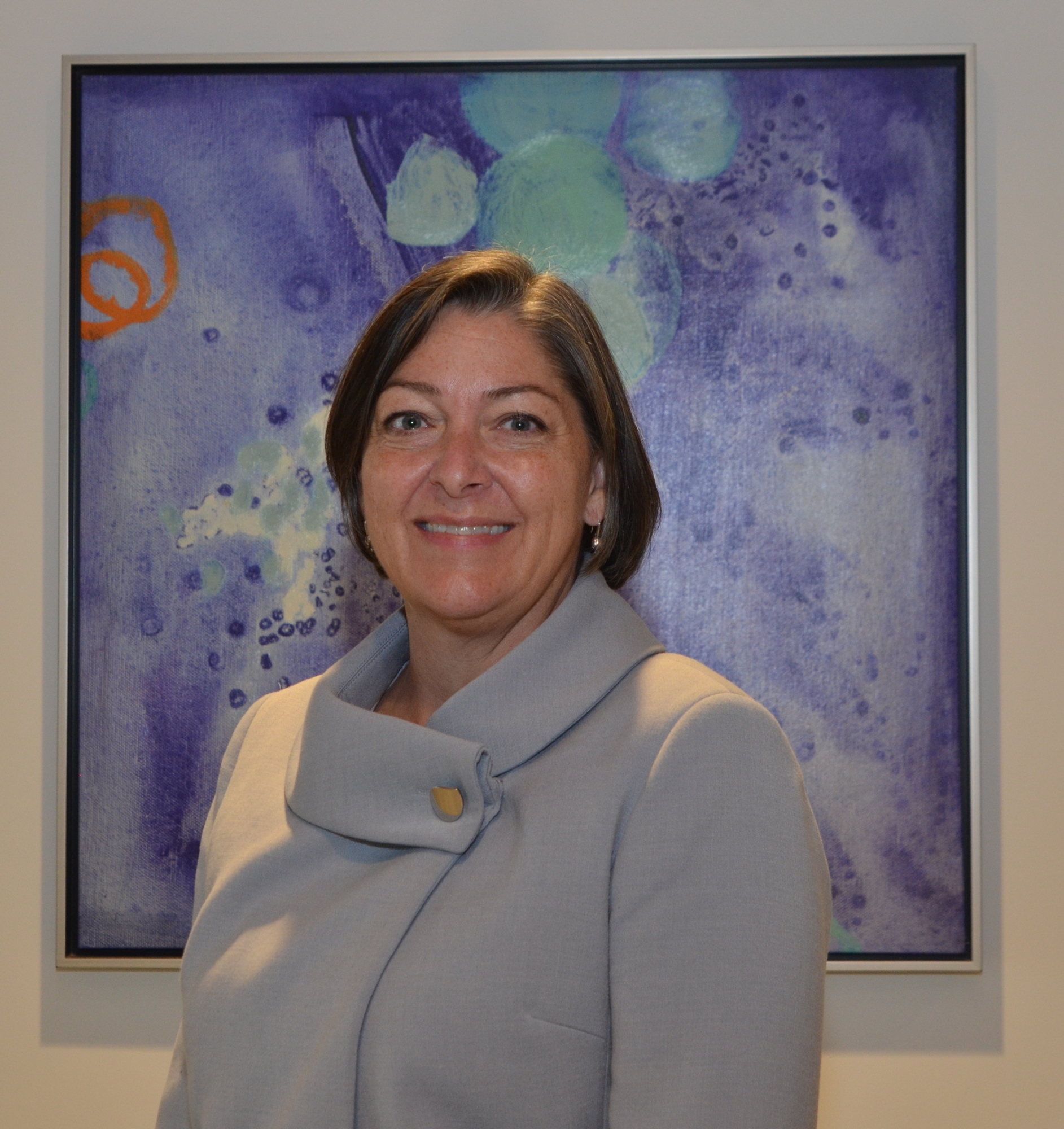 Bonko began her career with Orlando Health 18 years ago as a nursing recruiter in the human resources department.
"I recruited nurses to come work for our health system and loved it," she said. "You're doing great stuff; you're getting to help select people who are going to take care of your patients. … It's a big job."
She held that position for about a year before being selected to lead the department for four years starting in 2010. She also led the same department at Orlando Health – Health Central Hospital. She enjoyed that job and being able to hire for departments ranging from medical records to nutrition to physicians.
Bonko became director of human resources in 2010 for both Orlando Health Dr. Phillips and Orlando Health – Health Central Hospital.
"I got there, and within a hot minute of me being (at Dr. Phillips) the president said, 'What do you want to be when you grow up? Do you want to be president? Head of HR?'
"I started getting added to every meeting on the operation side," she said. "The team would let me tag along to everything. I had one-on-ones with the (chief financial officer), we would print off financials. It was just a great and wonderful opportunity. And one of the things about our organization that hasn't changed in 18 years is I haven't had anyone tell me no to a question. Even the president: 'I'll get you on my calendar.' I've never had anyone say, 'I don't have the time to teach you.'"
She held several administration roles, including administrator of allied health and operational support for both Orlando Health South Seminole and Orlando Health Dr. P. Phillips hospitals. She served as assistant vice president and chief operating officer of South Seminole for the past five years, where she led the development and growth of the cardiac service line, as well as the construction and programming efforts of the new Orlando Health Lake Mary Hospital.
HAVING A VISION
Bonko said her vision for the Horizon West hospital staff is simple.
"The health care vision for the team here is to want to work here," she said. "When they come here it feels like a family, they want to be here, they feel cared for as much as their patients are.
"When your team is well cared for, it will translate into how well your patients feel cared for. This facility received the Modern Healthcare Best Place to Work in the last year, so we will survey again in April. Part of what I love about that survey is you don't know who is asked and what is asked. … It goes out via email, is completely anonymous, and you are against 100 health care facilities."
Brian Wetzel, who preceded Bonko as president, made a lateral move within the Orlando Health system to St. Cloud Hospital.
"I would say that 90% of nurses are empaths, and they always care for someone else first," Bonko said. "Think of the nurses you know. … That's a calling."
For Bonko, friendliness and kindness are the keys to happiness — on both a personal and career level.
"I have found that I get joy by saying hello to everybody," Bonko said. "I think you have to speak of kindness (and be) kind to your team. … Your leadership shouldn't be a scary place to go … if you need direction."
Bonko earned a Bachelor of Arts from the University of Kentucky and a Bachelor and Master of Science from Capella University. She is a member of the Society for Human Resource Management. She serves on the board of the Sharing Center and the Foundation for Seminole County Public Schools and is a past board member of the Central Florida Zoo and Habitat for Humanity.
"And then the thing I'm probably most proud of is my fellowship from American College of Healthcare Executives," Bonko said. "It's a three-year commitment to education specific to health care, and then you also have to be endorsed by people who already have the designation and then you take the test."
When not at the hospital, Bonko enjoys spending time with her husband, Michael, whom she calls "the best husband on earth," and their feisty cat, Byron.