Jerry and Carol Kennedy are lucky to be alive after a fire swept through their Ocoee home late afternoon Monday, March 6. They and their two children, Scott Kennedy and Michelle Clark, were home when the blaze started but got out safely.
Now they must figure out what's next for them — including where they will live. The home at 1301 Sand Pine Ave. was gutted in the fire. The Kennedys have called this place home for more than 40 years.
Their niece, Kelly Moye, has been the Kennedys' spokesperson while the family deals with the devastation and loss. She said the fire marshal told them the fire was electrical but officials haven't pinpointed the origin of the fire.
"They said it just spread very fast and it seems like it was in the attic … and had been burning for a little bit," Moye said. "It was a fire; someone mentioned explosion, but what we think was the front windows of the house blowing out. … It seems like it was a complete loss because the ceiling collapsed."
She said her aunt and uncle have been waiting for the insurance company to complete its investigation so they can go inside their home and see what — if anything — can be salvaged.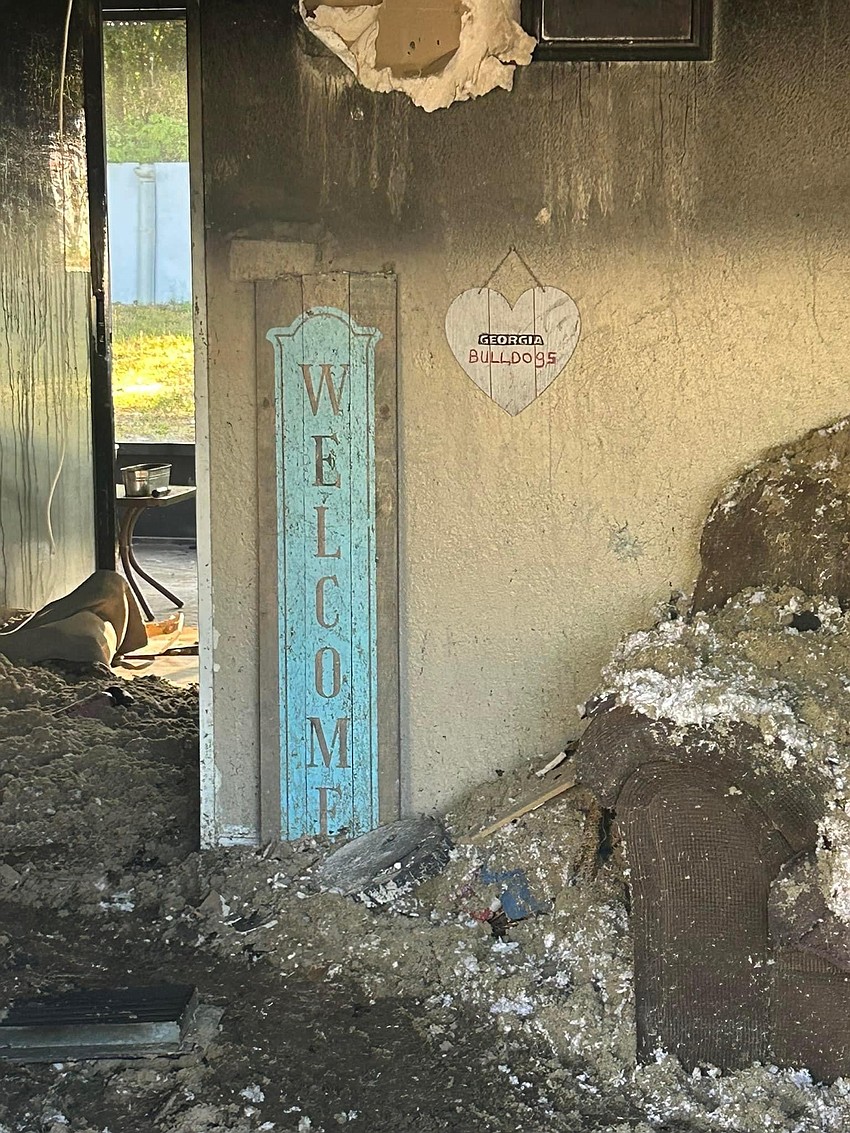 After looking through the windows, the Kennedys determined they won't be able to save much of their belongings — but they did see three of Jerry Kennedy's possessions: his Bible, guitar and Georgia Bulldog boots.
He is the assistant pastor at West Orange Park Community Church, as well as a deacon and Sunday school teacher, and he plays his guitar at his church. Carol Kennedy is retired.
Their friends and community have rushed in to help.
"It's been amazing seeing everyone come together for them," Moye said. "It's devastating. They're devastated; just lots of tears. It's been overwhelming, too, with all the support they've gotten. So many people coming by and bringing them clothes. And the GoFundMe — every time a donation comes in, they just cry. It's been an absolute blessing everyone who's jumping in to help them right now."
The Kennedys are loyal University of Georgia fans, and their wardrobe consists mostly of Bulldog outfits.
"They have Bulldog everything, and that's all they wear," Moye said. "You can't find anything Georgia Bulldog in Florida; we've asked family and friends to send them shirts."
Any donations are helpful, Moye said, because their insurance policy doesn't include provisions for living arrangements or the replacement of household items.
"They are the kind of people (who) would give the shirt off their backs to help others, and it has been truly amazing seeing our community, friends and family step up to help them," Moye said.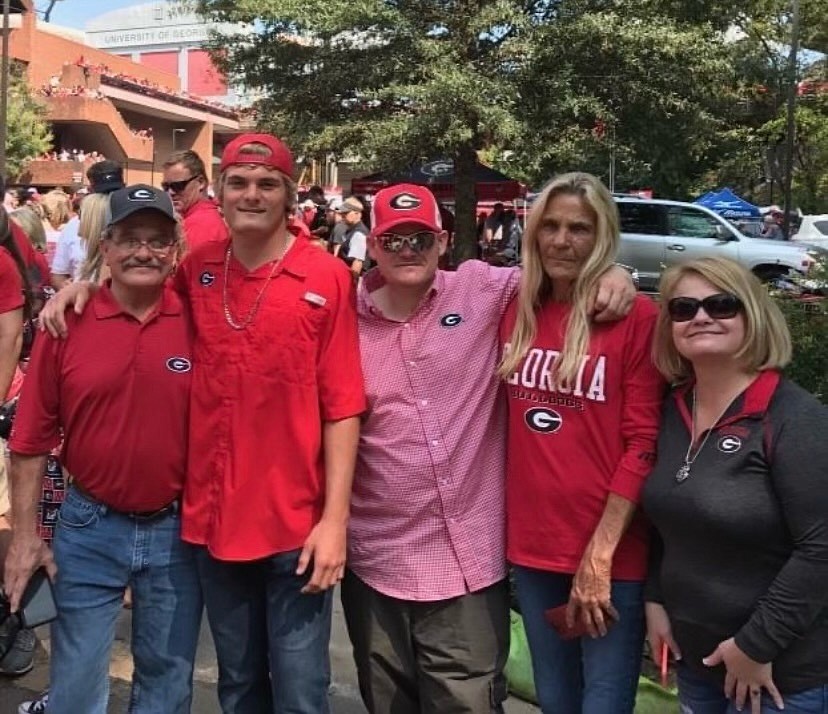 "We can't thank you enough for rallying around our family their time of need," Moye wrote in an update on the GoFundMe page. "It is appreciated more than you know. It will be a long road to recovery, and all your donations are already helping them get the essentials they need to put one foot in front of the other and move forward from this horrific tragedy. Thank you so much!"
The Kennedys are hopeful they can rebuild on their property.
"There are so many memories through the years," Moye said. "It's their home."