LAKE BUTLER Despite trailing by as many as 11 points in the third quarter, the Dr. Phillips boys basketball team managed to grind out a road win against rival Olympia Friday night, 59-51.
After trailing by nine at halftime, the Panthers (10-5) outscored the Titans (6-9) by 17 in the second half — including a definitive 22-7 edge in the game's final quarter — in front of a large crowd at Olympia High School.
"We had an inner pride that we didn't want to lose this game — unfortunately, we didn't come out with that sense of urgency in the first half," Dr. Phillips coach Anthony Long said. "We started to string together some stops. That was the key to the game."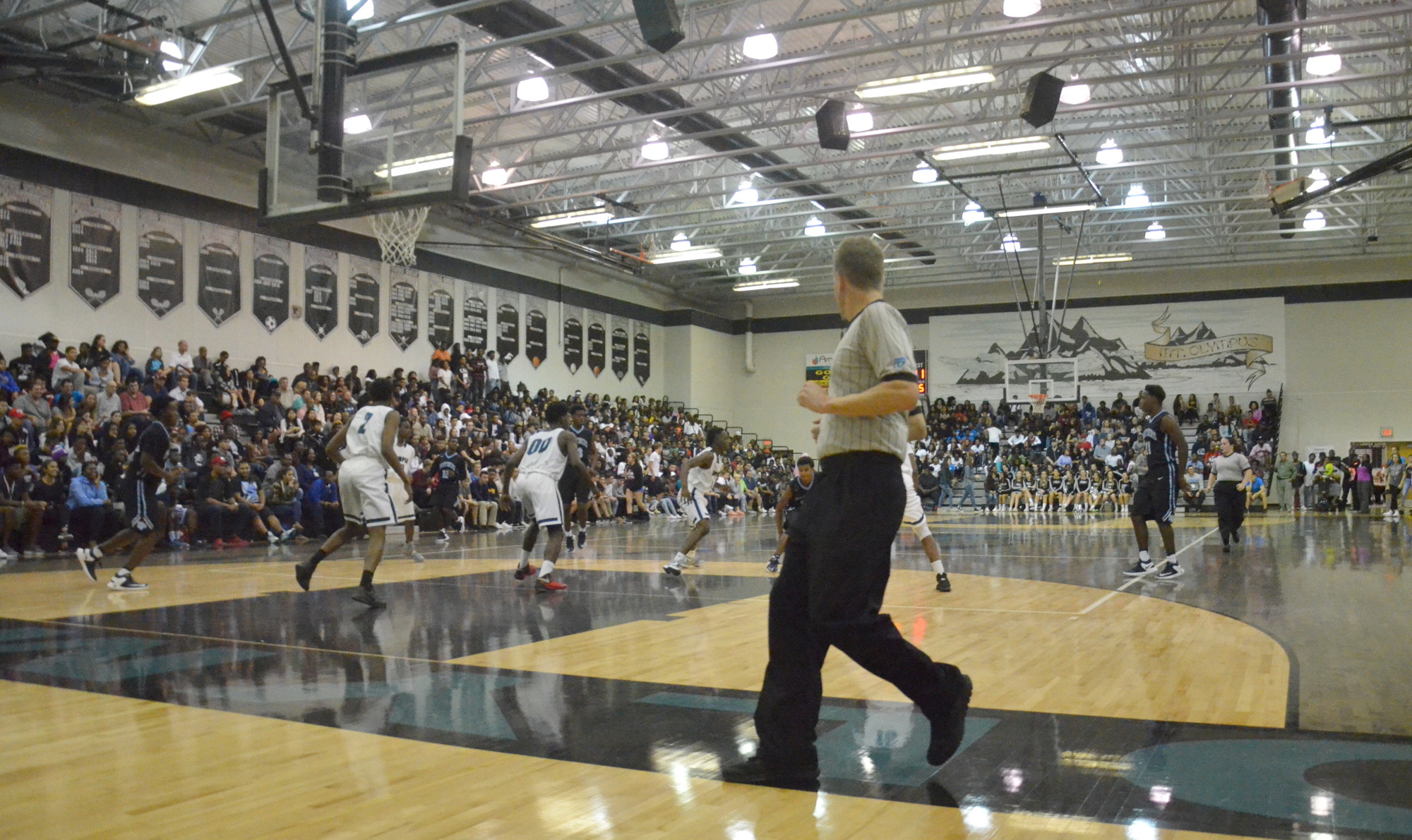 The Panthers were led by a game-high 19 points  and eight rebounds from senior forward Nick Smith, along with 18 points from standout junior guard Daniel Love.
Just as important as the scoring output, though, was Dr. Phillips' ability to limit turnovers — the Panthers had just six on the game — while ramping up the effort on the defensive end of the floor and allowing just 18 second half points for Olympia.
"(Our) offensive execution down the stretch — we got a little stagnant," Titans head coach Matt Wheeler said. "We've got to keep the ball moving and keep attacking."
Olympia, which started the second quarter on a 13-0 run that defined the team's strong first half, was led by A.J. Green's 13 points. Mykarri Hodges and Markel Hudson each had 12 points.
Contact Steven Ryzewski at [email protected].