Orange County Public Schools officials discussed building improvements, security upgrades and the future of Southwest Middle School during a community meeting Wednesday, March 28, at the school.
The meeting was held to inform parents, teachers and locals of renovations coming to Southwest Middle School.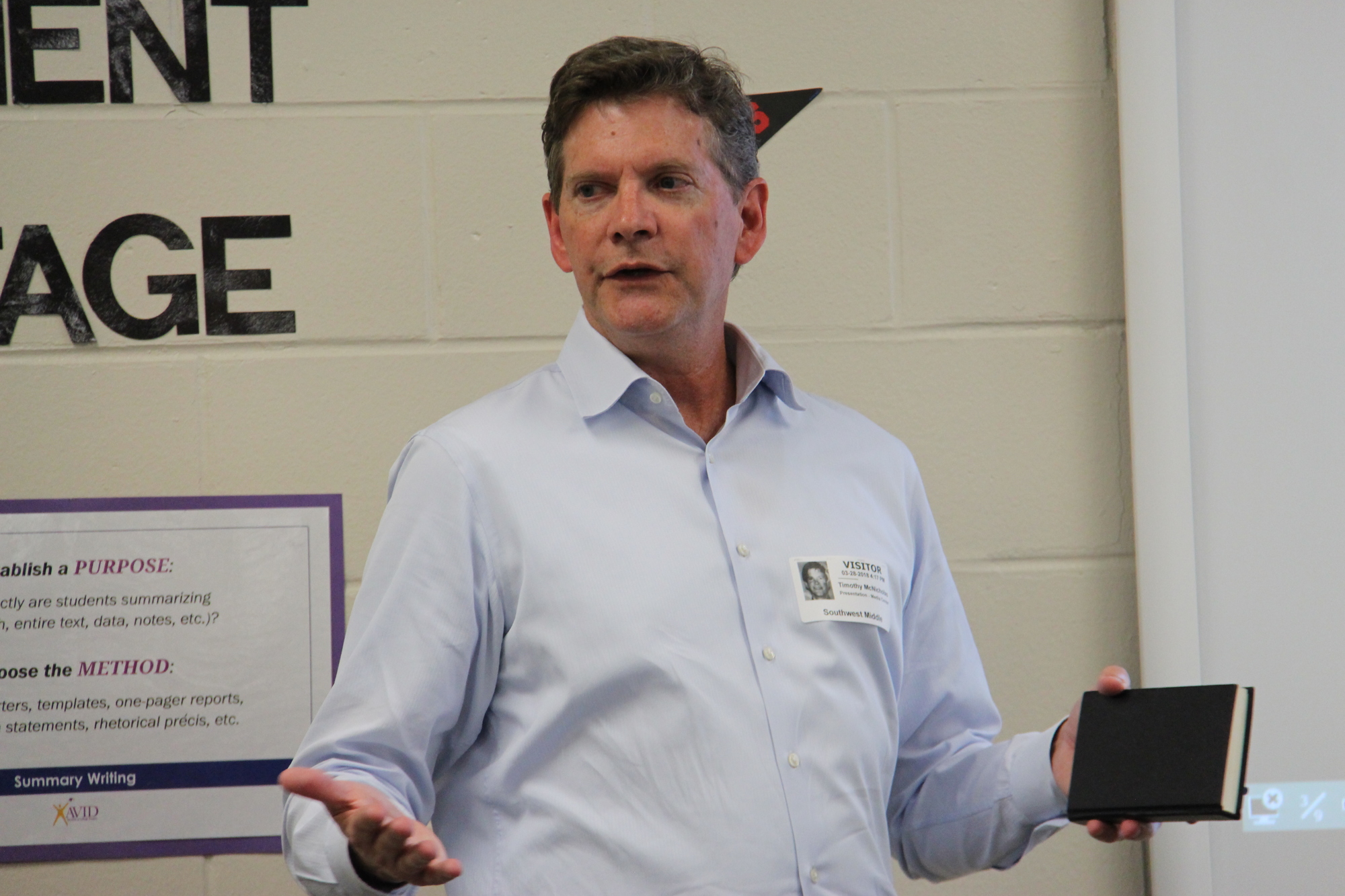 The renovation project is at the 30% design phase. which phase is expected to be completed by this summer. A bidding process will take place after design and last through spring 2019. Construction will begin after the bidding process, and the renovations are expected to be complete by summer 2020, said Tim McNicholas, principal architect of the project.
"We're basically getting started on the project," McNicholas said. "Our team has been … coming out to the site and looking at all aspects of the campus. We were looking at all the site issues, looking at traffic report issues that we had talked about, checking out the buildings … and just doing a comprehensive investigation." 
Overall site improvements include replacing the school's fencing, re-striping and sealcoating school parking areas and refurbishing. Building improvements include partially remodeling the administrative-area office to meet secure point-of-entry and administrative needs, refurbishing restrooms and buildings and improving outdoor dining areas. Additionally, upgrades will be made to the school's exterior and interior lighting, fire-alarm system, security camera and intercom system and heating, ventilation and air-conditioning system, McNicholas said.
"You've got a lot of the older, galvanized chain-link fencing, so we'll probably look at updating that to the new standard, which is black-vinyl fencing," he said. "One of the biggest issues we have with this vintage campus is the student restrooms. The group restrooms aren't really up to par in terms of functionality or the building code in terms of privacy, accessibility, ADA (Americans with Disabilities Act) code requirements and those kinds of things."
Orange County School Board District 4 member Pam Gould said the cost of the project is $16 million, which will come from capital-improvement funds.
"This is a project I'm very excited about because I started talking to Facilities (Department) about it when I was elected in 2012," Gould said. "So, I'm really excited that we now have the funding to do this project." 
Kim Allan attended the meeting to learn what's in store for Southwest Middle School. 
"I have a fifth-grader who is going to be a sixth-grader next year, so he's going to be here while all this construction is going on," Allan said. "We were just curious to see what's new, what's going on and what's happening."