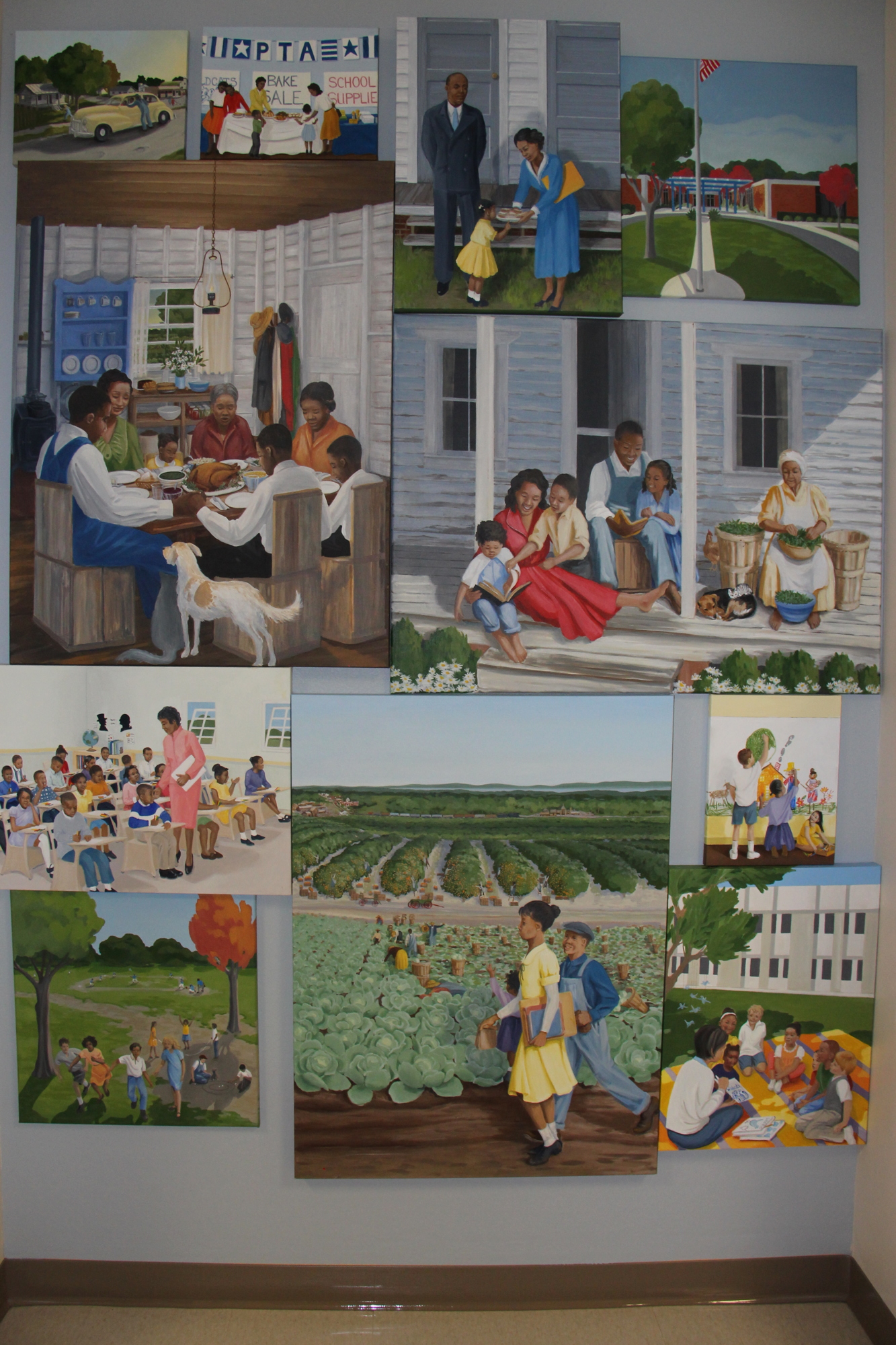 On the outside, the new campus for Maxey Elementary School looks similar to many of the other new elementary schools in Orange County
But the inside houses something that tells a much deeper story.
Upon entering the school, students, parents and visitors are met with a collection of paintings and old photos that pay homage to the school's history as a pillar of Winter Garden's African-American community and honors the contributions of the couple who played an important role in the school's history, William S. and Juanita Maxey. 
The photos depict old teachers, the Maxeys and previous campuses that once housed the school. Next to the photos is a collection of 11 paintings by Lisa Mikler that also pay tribute to the school. Together, the photos and paintings make up the Maxey Elementary History Wall. 
First-hand History
Mikler said she got the ideas for the paintings by talking with residents who grew up in Winter Garden during the school's early history. The paintings are visual representations of four subjects that have been apparent throughout the school's history.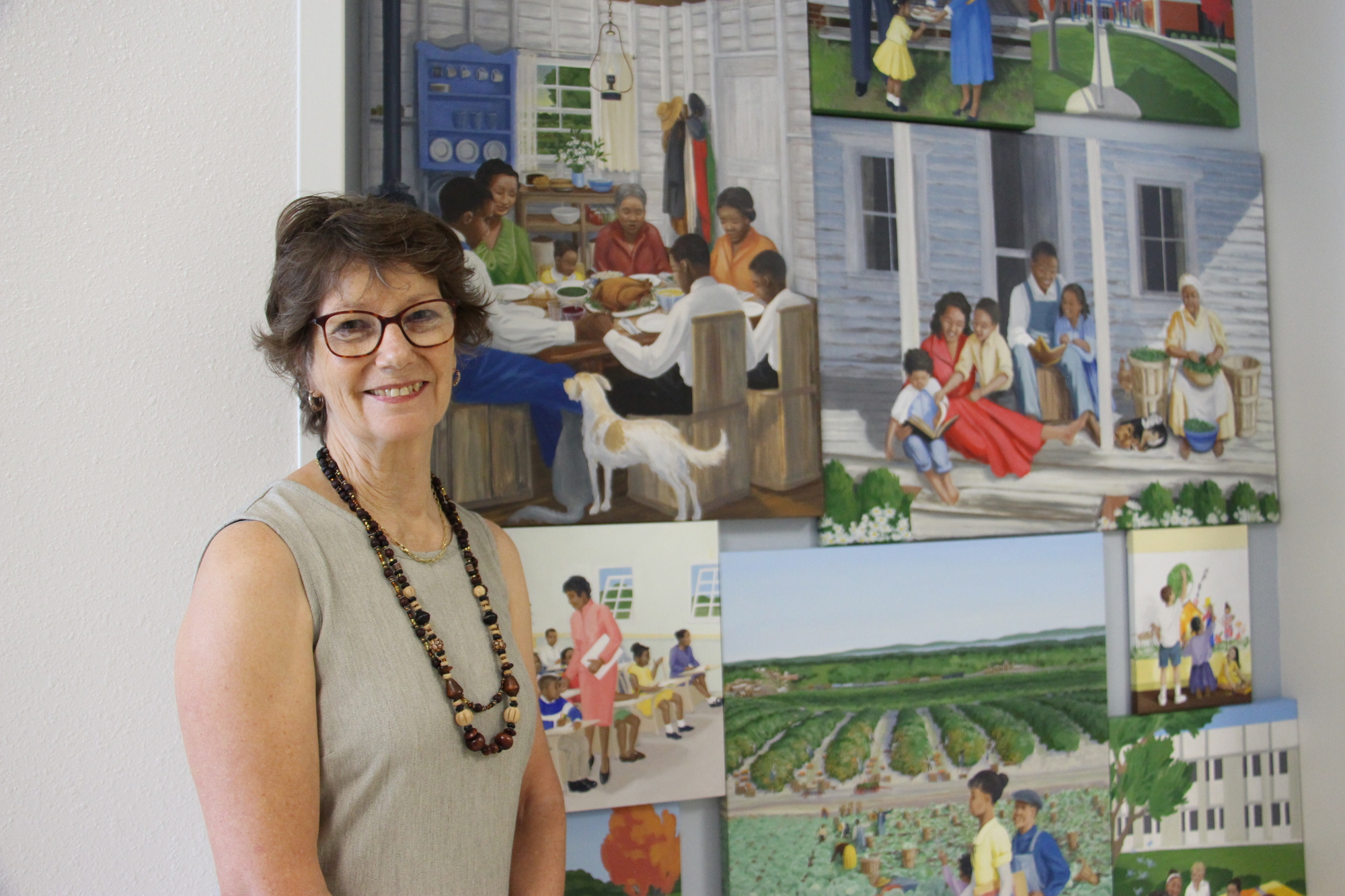 "I just kept asking questions and basically — with the stories they told — the subjects broke down to four, which were faith, family, vocation and education," Mikler said. "There's a painting that's named 'Faith,' one that's named 'Family' and one that's named 'Vocation,' but the education (subject) is broken up into eight paintings with different stories or aspects of education."
One painting depicts William Maxey driving around in his yellow car searching for students who might be skipping school. Another painting shows a family bowing their heads as they say grace over dinner. The painting beneath that one depicts a teacher in front of classroom full of students. Next to that painting is a piece that shows school children walking past a farm with workers in the background. 
Mikler said of all the residents with whom she spoke,  Frances King had the most of say.
King was a student of the Maxeys when she attended the Winter Garden Colored School. That school later was renamed Charles R. Drew High School, which was a consolidated school for African-American students from first to 12th grade. William Maxey served as principal at Drew High for 28 years. In addition to being one of his pupils, King was one of his teachers at Drew High. She said the school wasn't just a place to receive an education but also a pillar of the community.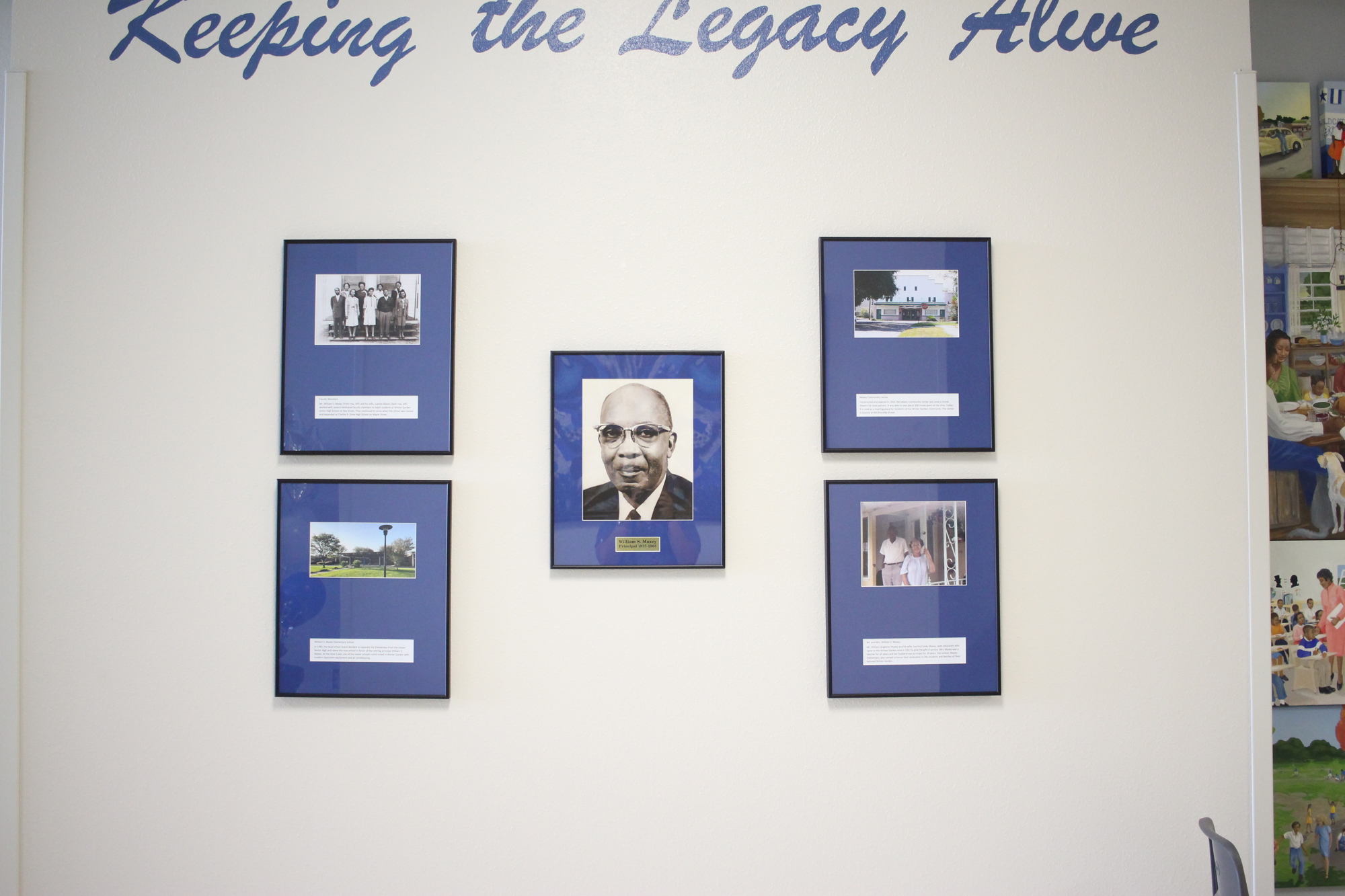 "There was a lot of love and a lot of faith," King said. "It was a community that really cooperated together. We were there for each other. It takes a village to raise a child. That's the kind of community it was. … The community was very family-oriented." 
The high school and elementary school eventually were split, and the elementary school was named after William Maxey after he retired in 1965. King then went on to teach at Maxey, which was dedicated in 1968, for 13 years.
King added that the Maxeys were dedicated to their students and often went to great lengths to meet the needs in their students' lives.
"He was a very kind, concerned principal — if the students were not there, he would even go into the community to see where they were," King said of William Maxey. "(Mrs. Maxey) was a motherly type of lady. She really had a concern for all of the students. If a child was really in need of something, she would provide it for them." 
Patricia Angry also was a student of the Maxeys throughout her school years and formed a lifelong bond with them. She described them as "two of the most beautiful people you'd ever want to meet." 
"She was the type of teacher where she doesn't turn you loose," Angry said. "You were her baby forever. And he (Mr. Maxey) was in my life until he passed. (He was) a great guy. … He cared about his kids."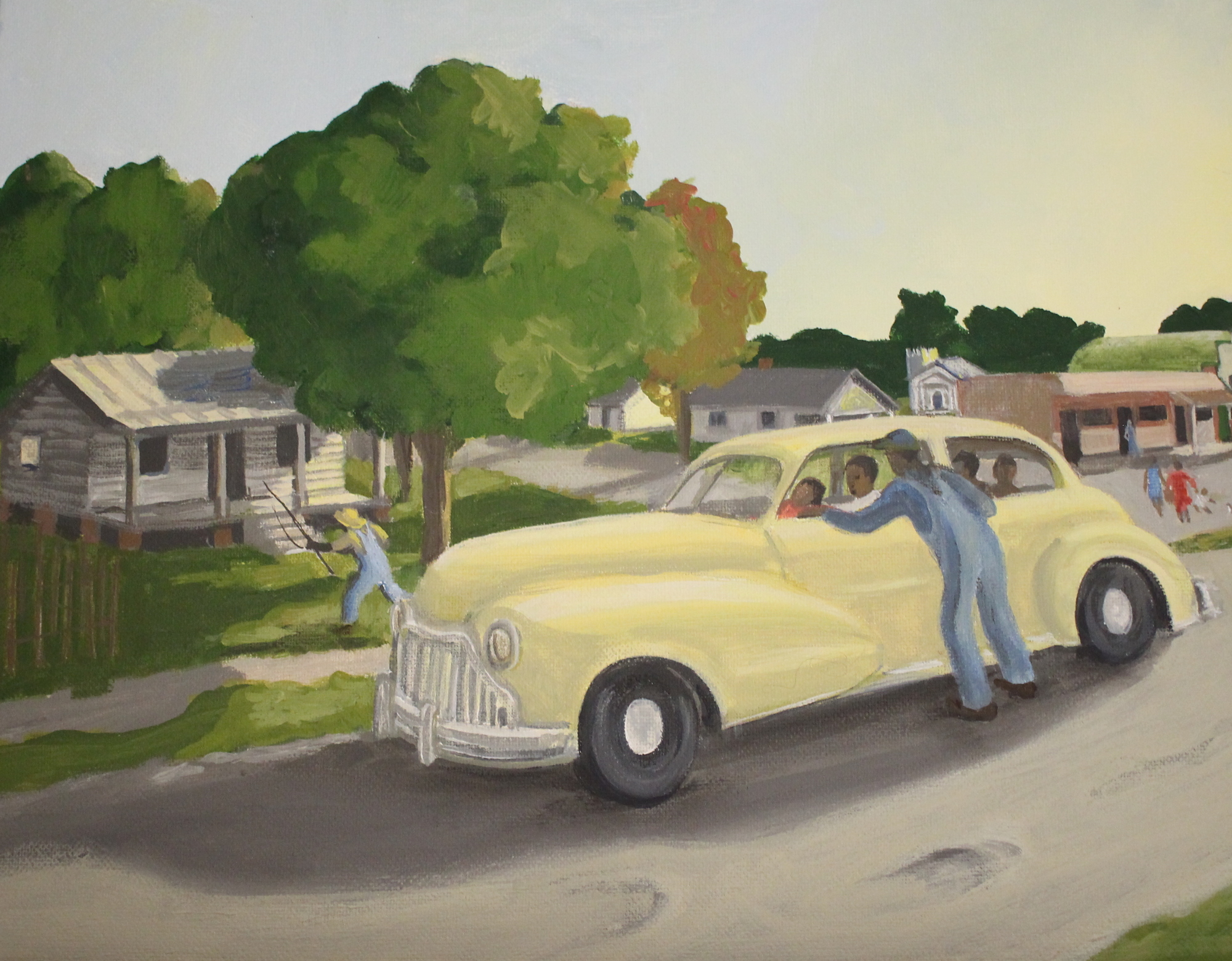 Angry added that on many occasions, the Maxeys went above and beyond for their students — even if it came out of their own pockets.
"They didn't have a lot of material things at school, but they compensated for it — even down to the books we did not have," Angry said. "They were there for us."
From the Foundation
In addition to interviewing residents, Mikler also obtained information about the school from the Winter Garden Heritage Foundation.  
"For years, we have been collecting clippings and history and literature on ... Maxey Elementary School," said Jim Crescitelli, program director of the Winter Garden Heritage Foundation. "When they built the new school (for Maxey Elementary), they wanted history, and we, of course, had it. We also have the scrapbook that Mr. and Mrs. Maxey kept in their home. It was donated to us."
Crescitelli said although the foundation does have documentation of the school, its resources are limited when it comes to the early history of the African-American community in Winter Garden. There wasn't a lot of record-keeping going on for the African-American community during segregation.
"The thing about the African-American neighborhood in Winter Garden is there's not a lot of information or photographs," Crescitelli said. "There wasn't a lot of photography being done (for the African-American community)."
Crescitelli added that the Maxeys moved from Jacksonville to Winter Garden in 1937 with a goal in mind — to enrich the lives and expand the educational opportunities for African-American children in Winter Garden.
"African-American kids out here (at the time) were not expected to get a full education like white kids," Crescitelli said. "They were lucky to go to school for a few hours a week, or few hours a day. That changed when the Maxeys came and started initiating a fuller education for African-American kids."
For the Next Generation
Principal Carletta Davis-Wilson said the History Wall serves as an educational piece for students. Information keys will be available for teachers to use in lessons. 
The History Wall also will serve as a memorial piece of the east Winter Garden community. Wilson said Orange County Commissioner-elect Christine Moore wanted to include something at the new Maxey Elementary campus that captured the school's history.
"It's important because we want this generation to also see the struggles that happened in the past, but that it was all for a purpose," Wilson said. "I want them to know that being in school is definitely a privilege, and (to know) the sacrifices that were made for them to be able to go to any school of their choice. … They can become what they want to become as long as they get their education. That's the ticket."