The Orange County Animal Services shelter, which usually reaches capacity during the summer months, has reached capacity for the first time this year.
Although the shelter's policy is to avoid turning away animals, it is heavily relying on foster homes and local animal-rescue organizations to help. But, as some county residents are finding out, most of the local animal-rescue organizations also are full this year.
According to Diane Summers, OCAS communications manager, animal shelters usually receive the highest volume of impounds from June to August because of the feline breeding season.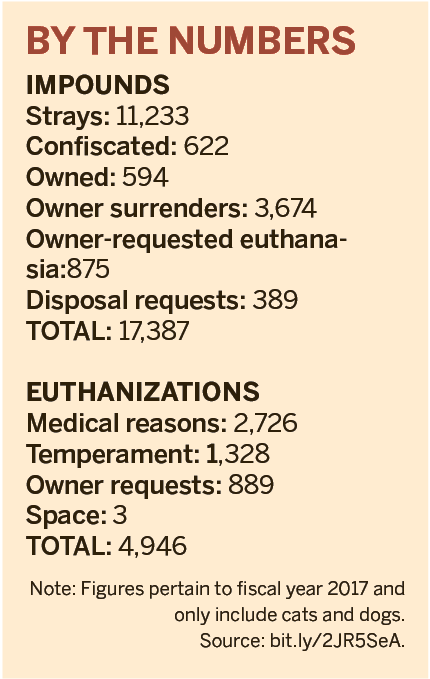 In May alone, the shelter received 649 dogs and 1,137 cats.
"As Orange County's only open-admission shelter, no animal in need is ever turned away," Summers said. "As a result, we receive approximately 50 pets each day, but during our summer months that number rises and can sometimes surpass 100 impounds in a single day, the highest percentage of which will be kittens. … At the moment, we have no vacant kennels in our general population area and as a result have determined that we are at capacity for the first time this year."
According to the OCAS website, the Orange County shelter received a total of 17,387 cats and dogs in 2017 — 9,751 of which were cats. Of those animals, 8,412 were adopted, 1,332 were taken by local animal-rescue groups, and 1,591 were returned to their rightful owners. Other animals were either relocated, released as part of the OCAS Community Cats Initiative or escaped the shelter.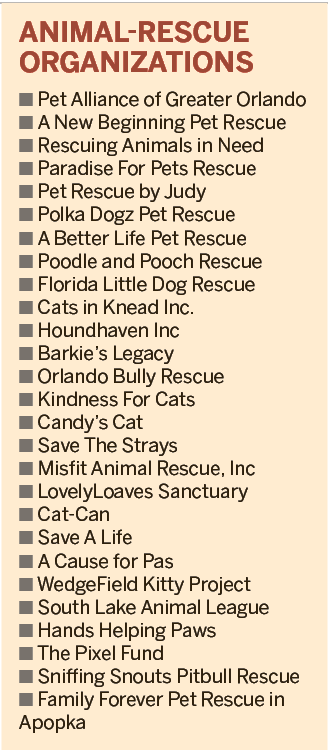 Summers said there is no precise number for the shelter's capacity and added OCAS determines capacity based on both kennel population and available space in the facility.
"(Capacity) will vary depending on each pet's health and temperament," she said. "There is not a set number that determines that the shelter is full. In our general population area, we have many kennels housing three large dogs, which becomes a safety risk for the visitors, staff and pets — often leading to an increase in illness."
Whenever the shelter reaches capacity, it reaches out to the community for help via social media and renews efforts to promote adoptions and have more residents become foster parents.
Currently, the shelter has 225 foster homes and about 300 pets currently in foster care, Summers said. The shelter's foster coordinator, Amy Sullivan, has a goal to achieve 1,000 foster parents, she said.
Typically, about 100 animals are being cared for in foster homes during the shelter's "off-season" and about 300 during its peak season.