When it comes to safety posters and educating kids on pedestrian safety, no school comes close to Dommerich Elementary.
And that couldn't have been made clearer as three Chiefs — Max Griffin, 7, Lauren Yohe, 8, and Sydney Young, 11 — helped the school sweep away the competition in the 2018 WalkSafe Statewide Poster Contest.
"I'm so proud of them," Assistant Principal Laura Permenter said. "I'm not surprised that they would enter something like this, because they follow these rules every day — they know how to walk and bike safely to school because they do it daily.
"They're all three very active in Walk N' Roll, which is something that we celebrate monthly, but also they participate in daily," she said. "It's amazing for our kids to make a sweep."
The contest — a collaboration among WalkSafe, the Best Foot Forward for pedestrian safety initiative, and Orange County Public Schools — included three different categories: kindergarten to first grade; second to third grade; and fourth to fifth grade.
Although the WalkSafe program reached more than 4,000 students in the OCPS, Dommerich was able to take home wins in every category — Griffin (kindergarten to first grade), Yohe (second to third grade) and Young (fourth to fifth grade).
Although Permenter was not surprised, the kids all were shocked to hear their names announced.
"I'm in news crew, and they walked in here and I looked in the lady's hand — she had my poster," Young said. "I was behind the camera, so she said my name, and I walked over there — I was stunned because I actually forgot the whole poster contest."
"Same with me," Yohe said. "I was surprised because mom didn't tell me that I had won it."
The WalkSafe program — created by the University of Miami Miller School of Medicine — is a state-approved curriculum offered free to schools. 
The three-day curriculum helps teach children how to be safer pedestrians by combining classroom instructions, interactive practice in their physical education classes and conceptual learning through art class. The program culminates with the development and submission into the annual poster contest.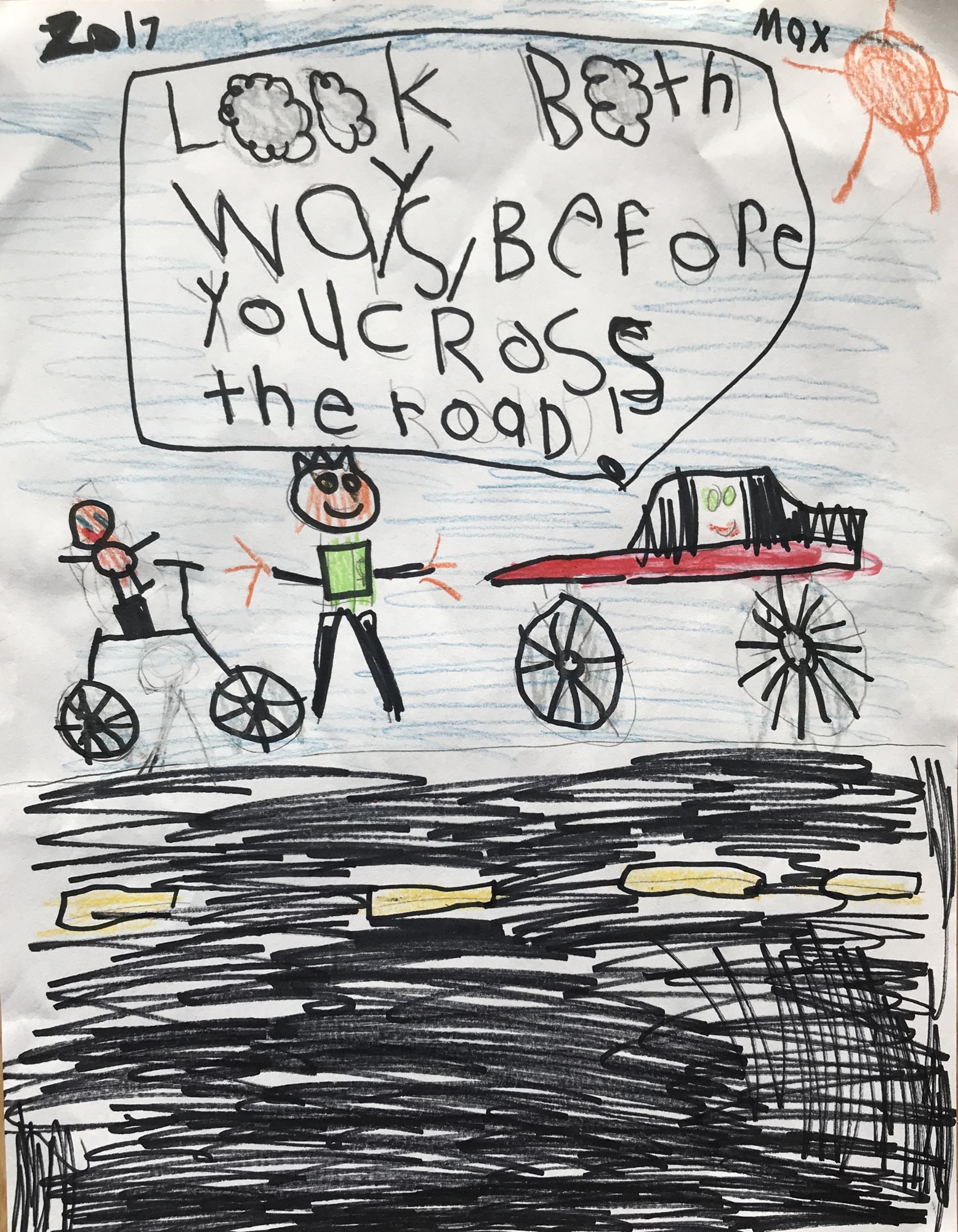 A total of 60 schools throughout Orange County participated in the program this year, and according to Barbara Giles, the program manager at Bike/Walk Central Florida, it was the first time that a school has ever won every competition.
"Dommerich — they just do a fantastic job of getting all of their students involved and their parents involved," Giles said. "They have walking school bus at their school, and are very much behind safety and healthy walking/bicycling lifestyles."
Although the contest is over, the trio of young Chiefs will continue to exercise as they walk and bike to school — something that they were all already doing before participating in WalkSafe. All three participate in the Walk N' Roll program at Dommerich. Yohe said she will keep helping her mom with Walk N' Roll.
"It's probably one of my favorite parts, because I get to hand out (the gifts) and some times I'm doing the tally marks," Yohe said. "I usually bike every day except for Walk N' Roll, because I have all the bags."
At the Young household, Walk N' Roll is a day where Sydney can enjoy some family bonding time on the way to school.
"My dad is working a lot, so whenever it is Walk N' Roll, I get to bike to school with him, and I usually get to see my friends — so it's nice," Young said.
As a neighborhood kid, Griffin, who learned to ride a bike back in pre-K, said he is always on his bike — whether it be for fun or for getting to and from school.
"It's Walk N' Roll every day for me," Griffin said.
Seeing that kind of dedication from students such as Griffin, Yohe and Young is something that makes folks such as Giles feel better about the future of children as it relates to safety and health.
And the teachings of programs such as WalkSafe and organizations such as Bike/Walk Central Florida are lessons Giles hopes will stick with impressionable kids — and hopefully lead to them becoming better, more active adults.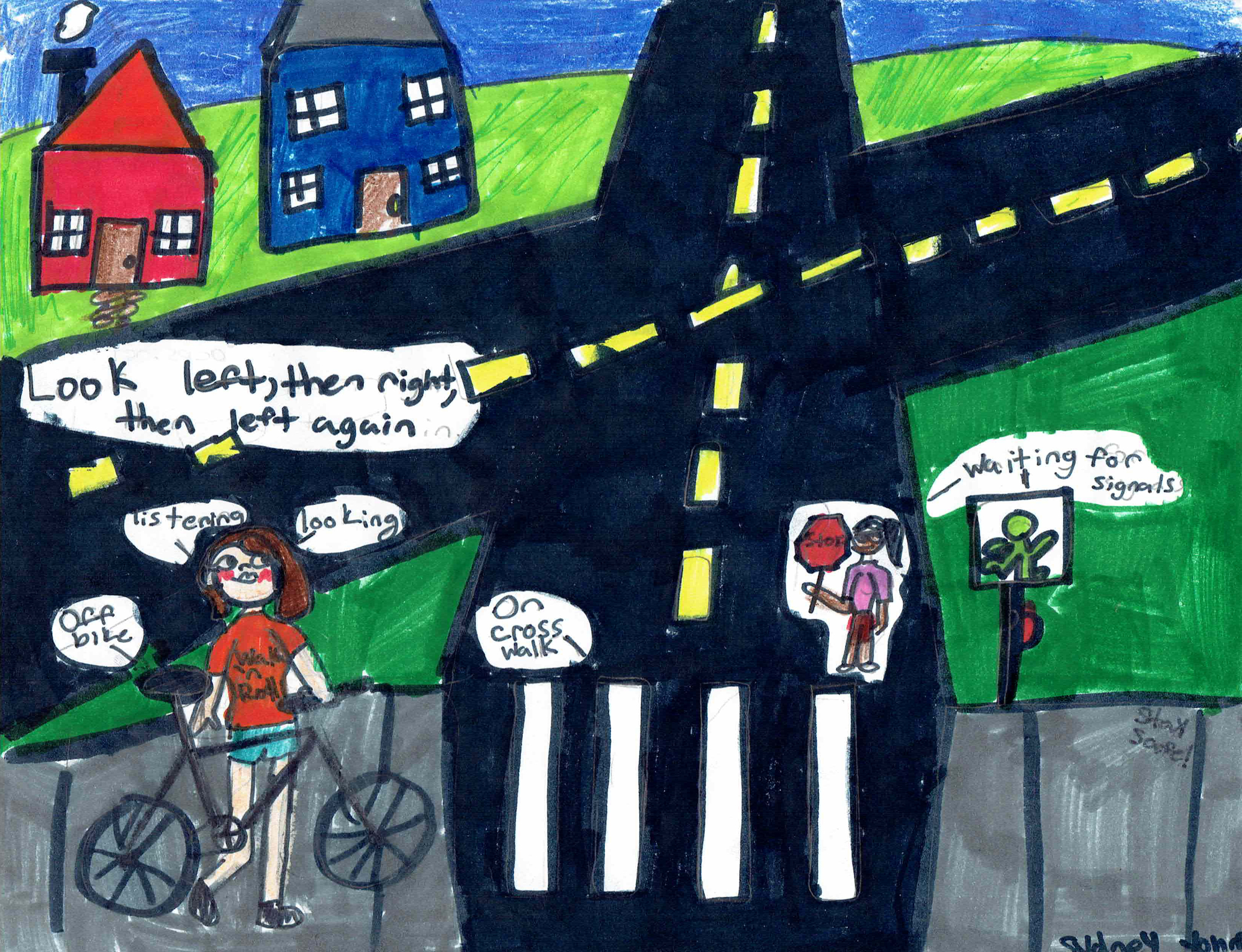 "We're trying to change the overall behavior here in Central Florida," Giles said. "The most important thing is that our children are safe. The kids know to look out for drivers, use the crosswalks, be safe when they're walking and hopefully they'll grow up to be safe drivers as well — it carries through."