Bridgewater Middle School teachers were treated to an unexpected surprise the morning of May 7 when they came to school to see their lounge had received a makeover.
Members of the Bridgewater Parent Teacher Student Organization — with help from IKEA and Sherwin Williams — redecorated the school's teacher lounge in honor of Teacher Appreciation Week, PTSO Vice President Xiomara De Gracia said.
"They were super excited," De Gracia said. "We kept it top secret until (the reveal). … When they got there, that's when we let them know that we redecorated their (lounge) and gave them a space to relax in."
IKEA donated furniture and designed the lounge, while Sherwin Williams donated paint, De Gracia said.
Prior to the redecoration, the Bridgewater teacher lounge doubled as a storage area. Various supplies, copy machines and rolls and reams of paper cluttered the space — making it look more like a large supply closet than a lounge.
"The teacher lounge was kind of an area of the school that was being utilized more as a supply area," De Gracia said. "They didn't have a fridge. They didn't have much in there. It kind of was a forgotten spot. As we approached Teacher Appreciation Week, one of the ideas that came up was giving the teachers an area where they can go during their break (to) eat, relax, take some time to get their work done and just have an area for them in the school."
De Gracia said the decision to redecorate the teacher lounge was a last-minute idea conceived about a week before the reveal. Originally, PTSO members thought the redecoration would be a summer project. That changed when one parent reached out to IKEA seeking furniture donations. IKEA took it a step further and not only donated furniture but also delivered it and designed the lounge quick enough to have the redecoration completed in time for Teacher Appreciation Week.
"(IKEA) really stepped up last-minute," De Gracia said. "When we called IKEA … they were like, 'We'll pull it off. We can get the design. We'll get it done if you guys want to reveal it for (Teacher Appreciation Week).'"
De Gracia added the teachers are happy with their new lounge and have expressed their gratitude to the PTSO.
"I had one teacher actually approach me and said, 'You know, because of things like this, it makes me excited to come and teach the children, because I know I have a group of parents that care and are here for us,'" De Gracia said. "That's why we do it. It's for them."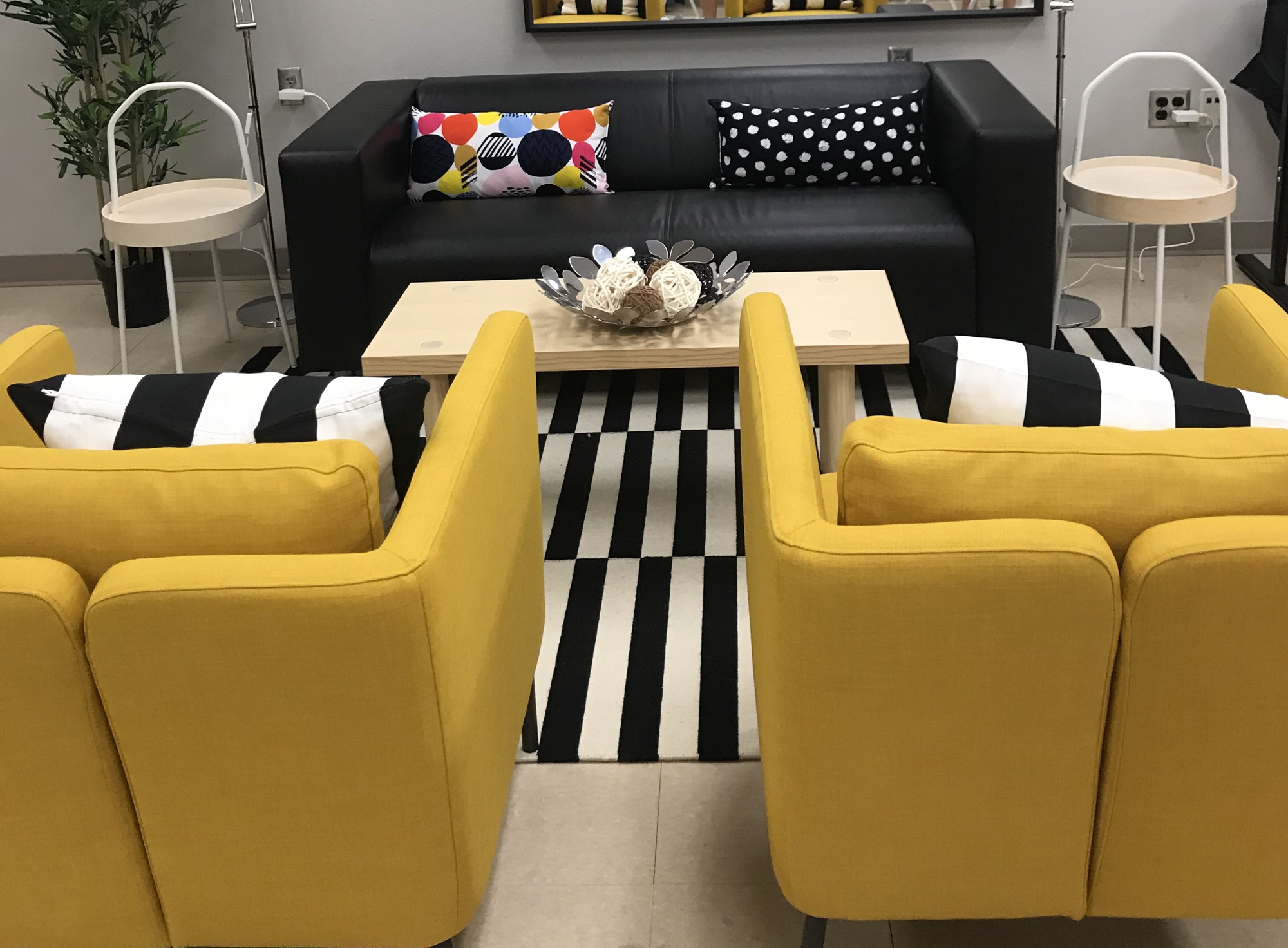 Principal Andrew Jackson said he was supportive of the makeover from the beginning, adding he was pleasantly surprised with how the teacher lounge turned out.
"When the parents said they wanted to do something nice for our teachers and suggested a complete makeover of a teacher work room, my response was, 'Absolutely,'" Jackson said. "I knew they would do an amazing job with the decorations, but when I saw the transformation, I was completely blown away. It is evident our parents appreciate our teachers as the effort to renovate the lounge was substantial."
School Bookkeeper Jill Pitchford-Dunn also thanked De Gracia and her fellow PTSO members.
"The teacher lounge looks absolutely fabulous and (the redecoration) was definitely needed," Pitchford-Dunn said. "Thanks for all your hard work. We appreciate you all."