OCOEE  If perusing a showroom in search of your next living-room set with a glass of wine in hand sounds good, you're in luck.
City Furniture, a furniture company based in south Florida, just celebrated the grand opening of its 85,000-square-foot showroom and 240,000-square-foot warehouse near S.R. 429 in Ocoee.
One of the largest home retailers in the state, City Furniture has officially broken into the Central Florida market with the Ocoee location. It is set to open up two more showrooms in the Millenia and Altamonte Springs areas next year.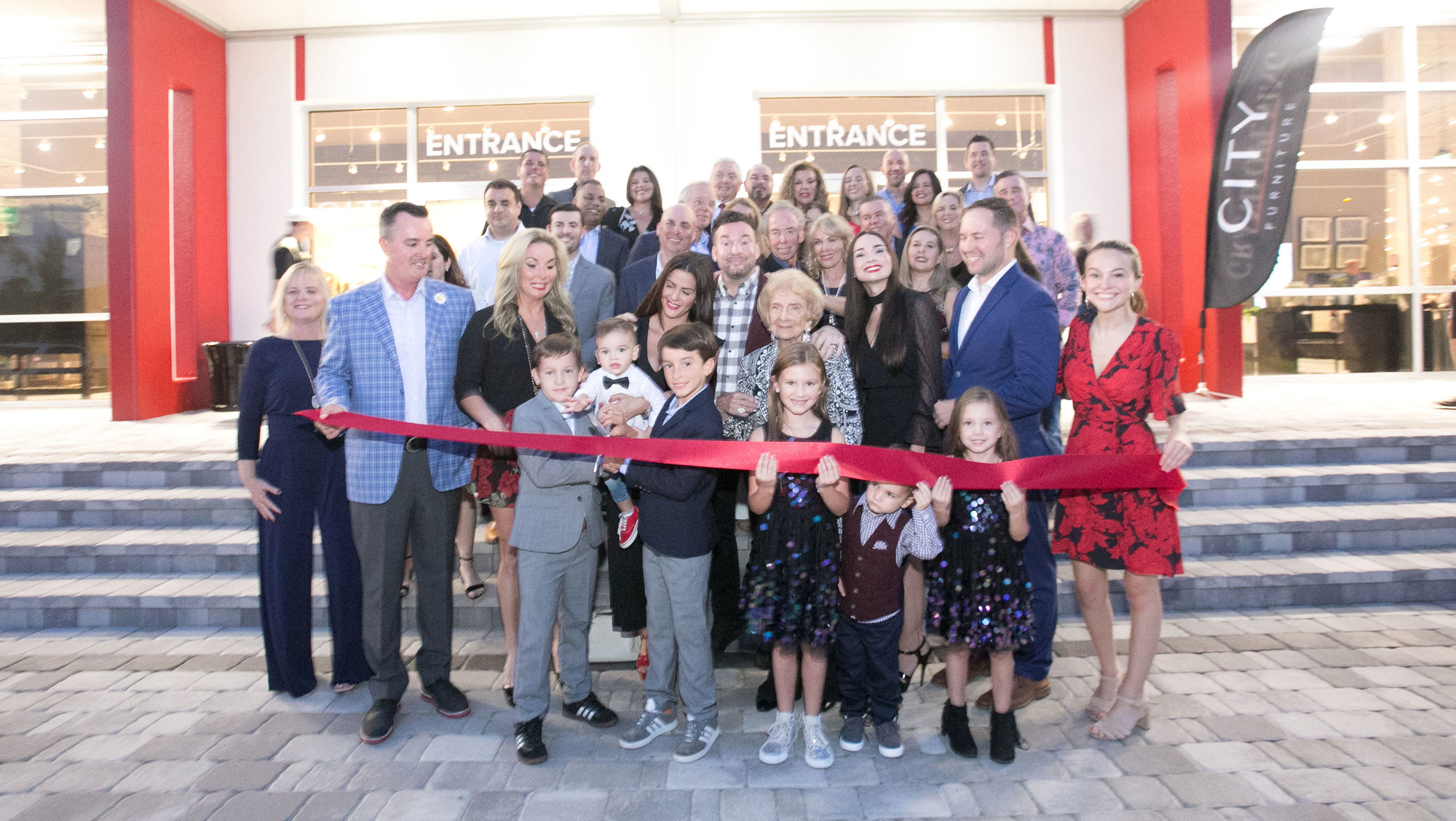 General managers Felix Hermida and Jay Jones said that early in the process of searching for warehouse space in the area, the company realized the building it is leasing inside Park @ 429 was big enough for both a showroom and warehouse.
"Ocoee gives us an opportunity, specifically in this area, to be (near) the 429," said Hermida, who has been with the company for 11 years. "Visibility is amazing. …We had good success in south Florida with our one store that is attached to the warehouse. For delivery purposes we think it's great because we are close to the (highway). …We believe it's a great place to open our first (Orlando-area) store and warehouse." 
Jones, who has been with City Furniture for 12 years, relocated to Orlando four weeks ago and Hermida will move from The Villages next month to be closer to his new store. For both men, City Furniture is more than just a job — it's a family.
"I always wanted to move but knew I could never leave City (Furniture) because they're like a family to me," Jones said. "When I found out they were coming into this area and were explaining the things they were doing as far as showroom size, the amount of work that was going to go into it and how challenging it would be, I couldn't pass up the opportunity."
Hermida added that the Orlando market continues to grow exponentially, and he and his co-manager are excited to introduce Central Floridians to the City Furniture culture.
"It's a nice city to be in, with all the growth," Hermida said. "We wanted to move to a nice city for our families, too. …It's a city where, since we're based in south Florida, not a lot of people know what City Furniture is. When we open stores in new regions it's not only about selling furniture and making money, we always like the fact that we're creating jobs and connecting with the community. That's part of our purpose as a company. …Our motto is 'to enrich people's lives and make the world a better place.'"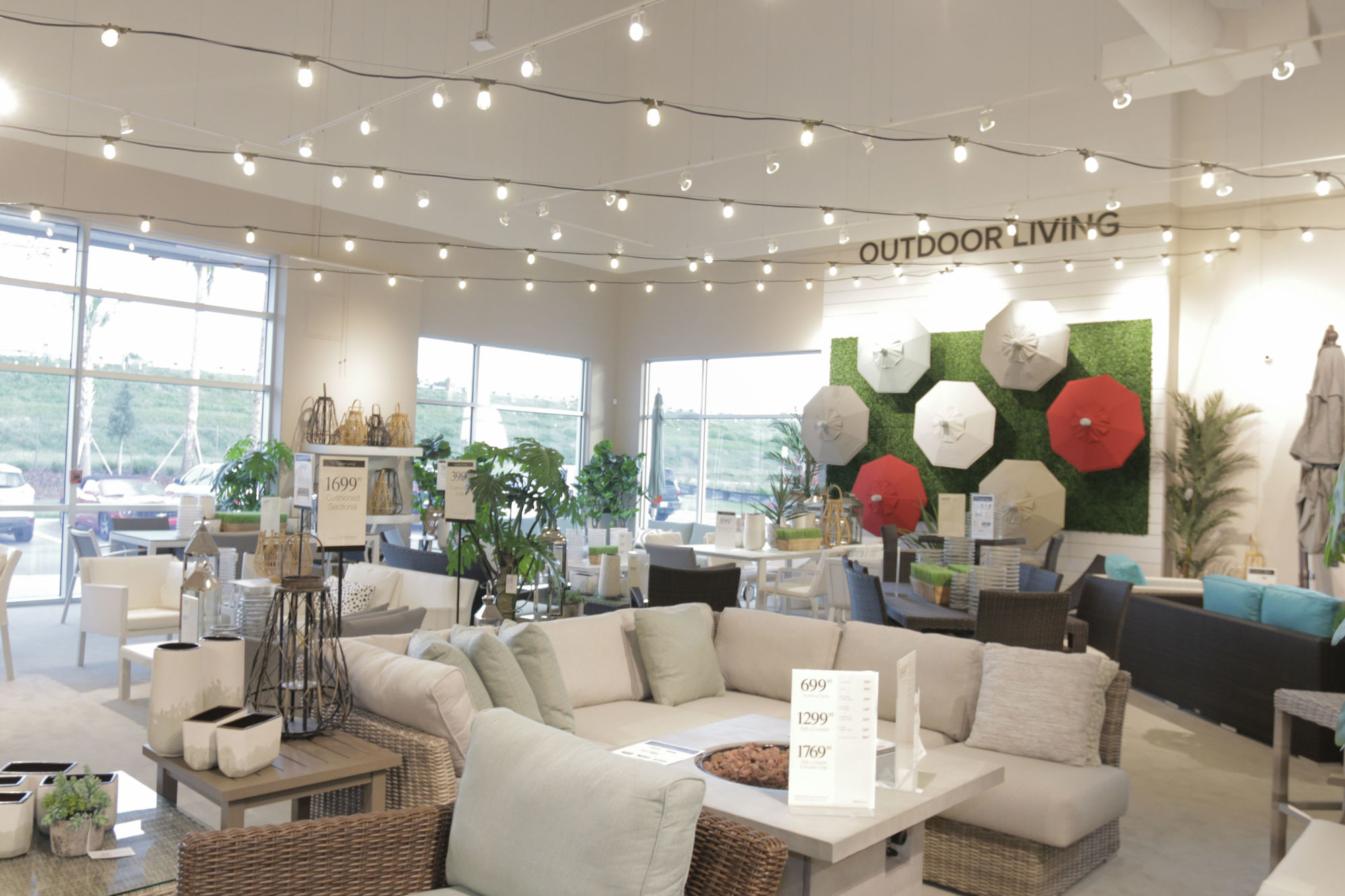 City Furniture sells everything from furniture and mattress to decór and home accents. And with a store of this size and magnitude, Jones said, the company can cater to every customer, price point and style. Brands carried include Magnolia Home by Joanna Gaines, Simmons Beautyrest, Tempur-Pedic, Austin, Harley, Durham and Bernhardt.
"What I like to say is when you come in this store, if you're looking for something and don't find it, you're probably going to have to special order it, because we have a lot to choose from," he said.
"When we open stores in new regions it's not only about selling furniture and making money, we always like the fact that we're creating jobs and connecting with the community." - Felix Hermida
Hermida added that the company offers great finance promotions and fast, same-day delivery. If you buy before 3 p.m., he said, you can get your furniture that night. Additionally, each sales associate and manager carries an iPad on which they can look up furniture photos and descriptions, start finance applications and finish a transaction.
"For us to have the logistics to accomplish that is not easy — you have to have a great team behind you," Hermida said. 
And if you're dropping by on your way home from work or planning to spend time looking for the perfect piece for your home, drinks are always an option at the KC Café and Wine Bar inside the showroom.
"I think we're the only furniture store with a wine bar," Hermida said. "We serve Starbucks coffee, wine and beer, and it's all about the customer experience. The brick-and-mortar stores need to have the customer experience because online sales are growing."
But above all the technology, showroom and warehouse space, prime location, wine bar, same-day delivery and other customer perks, at the end of the day the company and its employees live by their motto of enriching people's lives and making the world a better place.
"We're part of the community," Jones said. "We're a furniture store and that's fine, we have a warehouse and that's fine, we do same-day delivery, that's great, but we're also a part of the community."