Orange County Fire Rescue Chief Otto Drozd III submitted his resignation as chief – a role he's held for about six years.
Drozd submitted his resignation in the form of a letter addressed to Orange County Mayor Jerry Demings April 19, which will become effective May 31.
In his letter, Drozd praised the commitment and dedication by his colleagues and listed several accomplishments the department achieved during his service.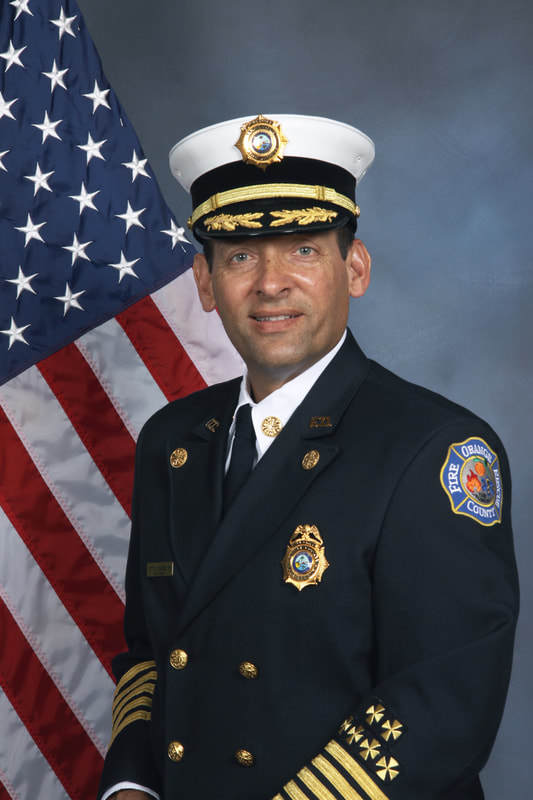 "In this short time, we have more than doubled the number of paramedics, increased staffing, added eight new rescue units, open station 67 covering the UCF area, open station 44 providing service to the growing community of Horizon West, and there are two more new stations and two replacement stations planned and funded," Drozd wrote. "We have established one of the most robust fire rescue dive programs in the state and have become an industry leader in the use of drunk technology. … We have also enhanced firefighter health and safety by investing in equipment, training, and cultural change designed to mitigate exposure to those hazards inherent in firefighting."
Orange County Deputy Chief Jim Fitzgerald, who has served the Orange County Fire Rescue Department for almost 40 years, will take on the role of the new Orange County Fire Chief, according to a memorandum from the mayor. 
Fitzgerald will be the first chief in the county's history to ascend to the role of fire chief from its own ranks, Demings wrote.
"He knows every aspect of the organization, and he is intimately familiar with this community and understands this organization. Jim is a respected, knowledgeable and … cares for the well-being of the men and women in the department."
Fitzgerald's appointment will be confirmed during the May 7 Orange County Board of County Commissioners meeting, which will provide the agency a four-week transition period, Demings added. 
In his resignation letter, Drozd wished the new chief well and added that despite the department's recent progress, there is still work to be done.
"While I have determined it is time for me to step aside, I am confident in our firefighters' ability to continue to meet the fire and emergency service challenges of our community," he wrote. "It is my sincere hope that the next fire chief will be supported in the work the lies ahead and I am committed to be a resource to our community going forward."