Signs of summer are all around in the newest clothing shop to open in downtown Winter Garden. Stephanie and Shannon Robinson have opened Apricot Lane Boutique, which caters to women of all ages with a selection of casual and dressy clothing, jewelry and gifts.
"The main thing is that we are a boutique that really caters to the mother-daughter kind of crowd," Stephanie Robinson said. "We don't want to be one thing. My daughter is 17 — we work in the store together — and she's able to find things, and I'm able to find things, and even her grandma is able to find things.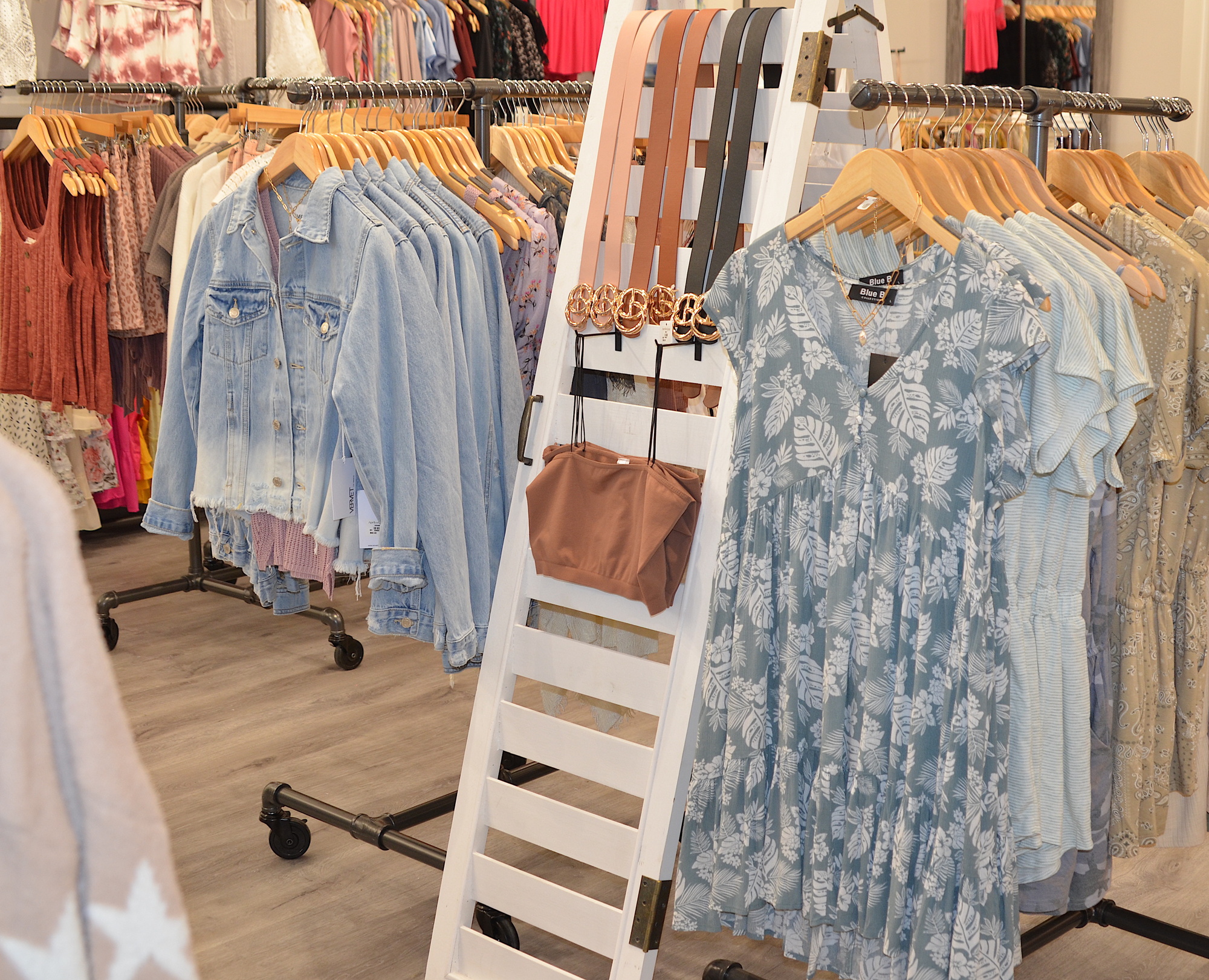 "If you want a cute dress to go to a wedding or some cute shorts to go to the beach, we want to cover all those life events," she said.
Stephanie Robinson is the buyer for this franchise and selects all the clothing and items for the shop, but she does get input from daughter Sarah.
"The main thing — even though it was a franchise, we are all locally owned and we can buy exactly what we want for our customers," Stephanie Robinson said. "We can ask our customers, 'What do you want?' So far, they're loving the dresses."
The shop offers a price range that allows more customers to find something within their budget, she said; for instance, tops are available from $19 to $50. She said shoppers have told her they are happy the clothes are reasonably priced.
"Everybody in this community has been so supportive, so encouraging," Stephanie Robinson said. "I just couldn't ask for more. I hear a lot of, 'This is what we needed; we're so glad you're here.' It's been a real blessing."
The Robinsons fell in love with the Winter Garden community when they spent annual vacations at Walt Disney World, and they moved to the Horizon West area a few years ago. They were familiar with the Apricot Lane Boutique franchise and were energized after speaking to the founder, and they knew they wanted to open up their own when the time was right.
"Not only did they have a great product and (they) are a great organization, but they had real integrity and (are) real stand-up people," Stephanie Robinson said. "We just knew this was the one we wanted."
All the Robinsons had to do was find a storefront.
"We were a little patient and waited around and stumbled upon this new building going up," Stephanie Robinson said. "We felt fortunate to be in at the beginning. It's a great spot next to the farmers market.
"We are so pleased to be a part of the Winter Garden community and excited to build strong relationships with the downtown merchants, boutiques, and neighborhoods," she said.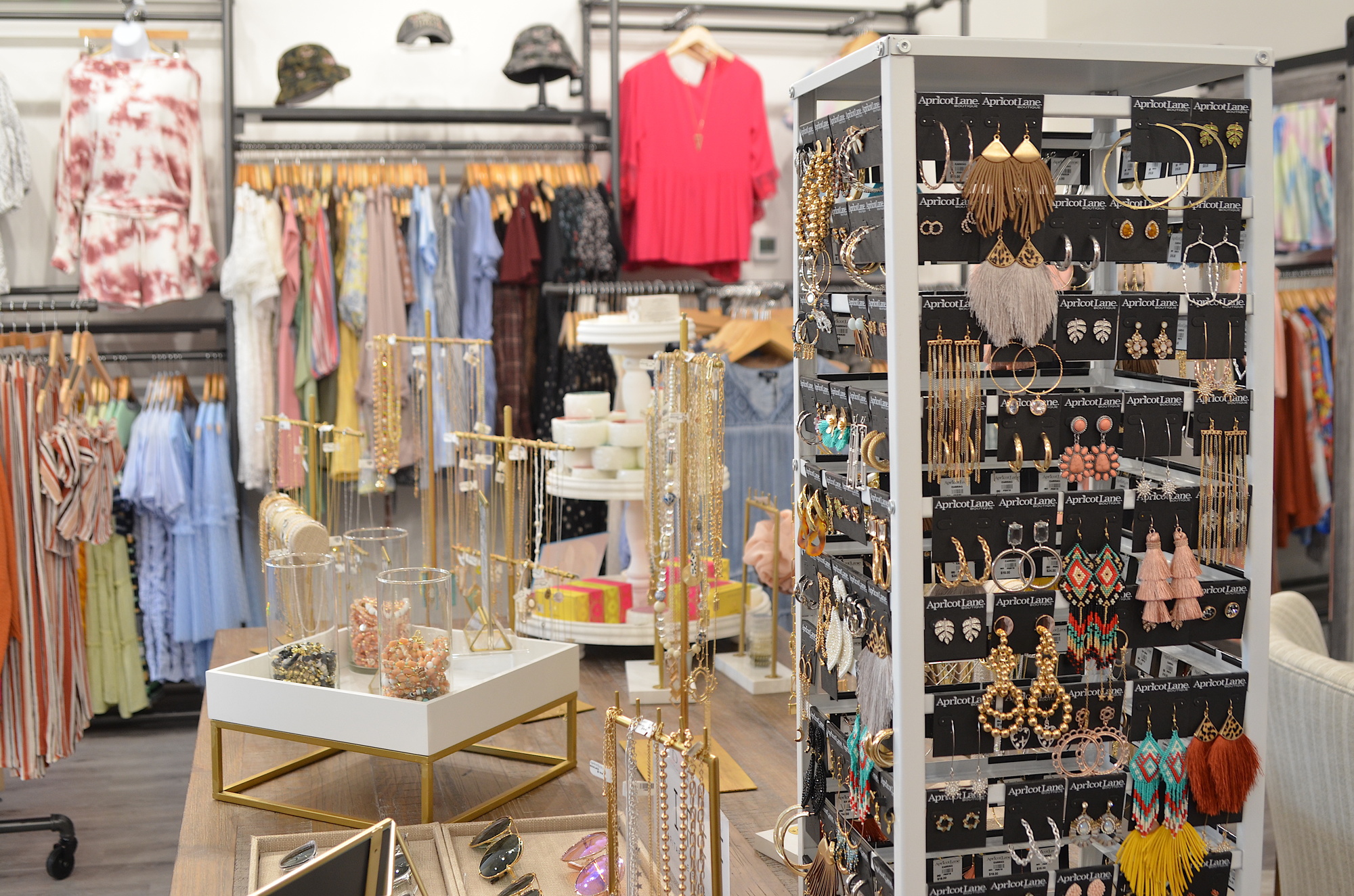 The addition of Apricot Lane helps to make downtown Winter Garden a shopping destination for women's apparel and accessories as it combines its offerings with existing boutiques: The Boutique on Plant Street, Doxology and Shoo Shoo Baby Boutique.
More retail and restaurants are coming soon to the three-story Plant Street Exchange. The first floor will feature a mix of restaurants and small shops opening throughout the summer, and the upper two floors contain the largest contiguous office space available downtown.
Coming soon, several restaurants will be opening at the Exchange, including The Hangry Bison, Foxtail Coffee Co., Mangoni's Italian Market (by the same owner of Rosallie Le French Café) and Sweetland Bakery. In addition, LiveTrends, which specializes in unique plant décor, open a retail store on the ground floor. Additional businesses will be announced in the coming months.