OCOEE  Athletic Director Steve McHale welcomed dozens of friends, family members and community supporters to honor five Ocoee High seniors signing National Letters of Intent to play varsity sports at their respective colleges of choice.
Four football players will continue life on the gridiron at the next level: Zach Fox at Huntingdon College, Jeremy Middleton at Mars Hill University, Kendrick Shaw at Warner University and Antonio Vargas at Northland Technical & Community College.
Head football coach Ben Bullock believes each player is an example for his returning players to look at in terms of how buying into his team-first process can pay personal dividends in the long haul.
"The process and structure of the program is built so that all these guys have to worry about is improving academically, socially and athletically, and as they develop athletically, obviously these opportunities come along," Bullock said. "Them buying in this year and us coming together as a program to take that next step -- they used those skills to put themselves in position to be able to sign on days like today. So this signing day is about work that started years before -- the day they set foot in high school as a ninth-grader, they're putting their resume together for today."
Bullock said this might not be all for his 2016 class, because some players are still drawing interest from various tertiary schools.
SERVING SOFTBALL SCHOLAR
McHale might have had an easier time listing what softball center fielder Courtney Stewart -- who signed with Agnes Scott College -- hasn't done than her list of accolades on this day.
"She has over 3,000 hours of community service, including helping out with Orange County Teen Court, Matthew's Hope, Quest Church, Mayor (Teresa) Jacobs' community leadership initiative and ... assisted with the annual domestic violence training classes at the University of Southern Mississippi Regional Police Academy," McHale said.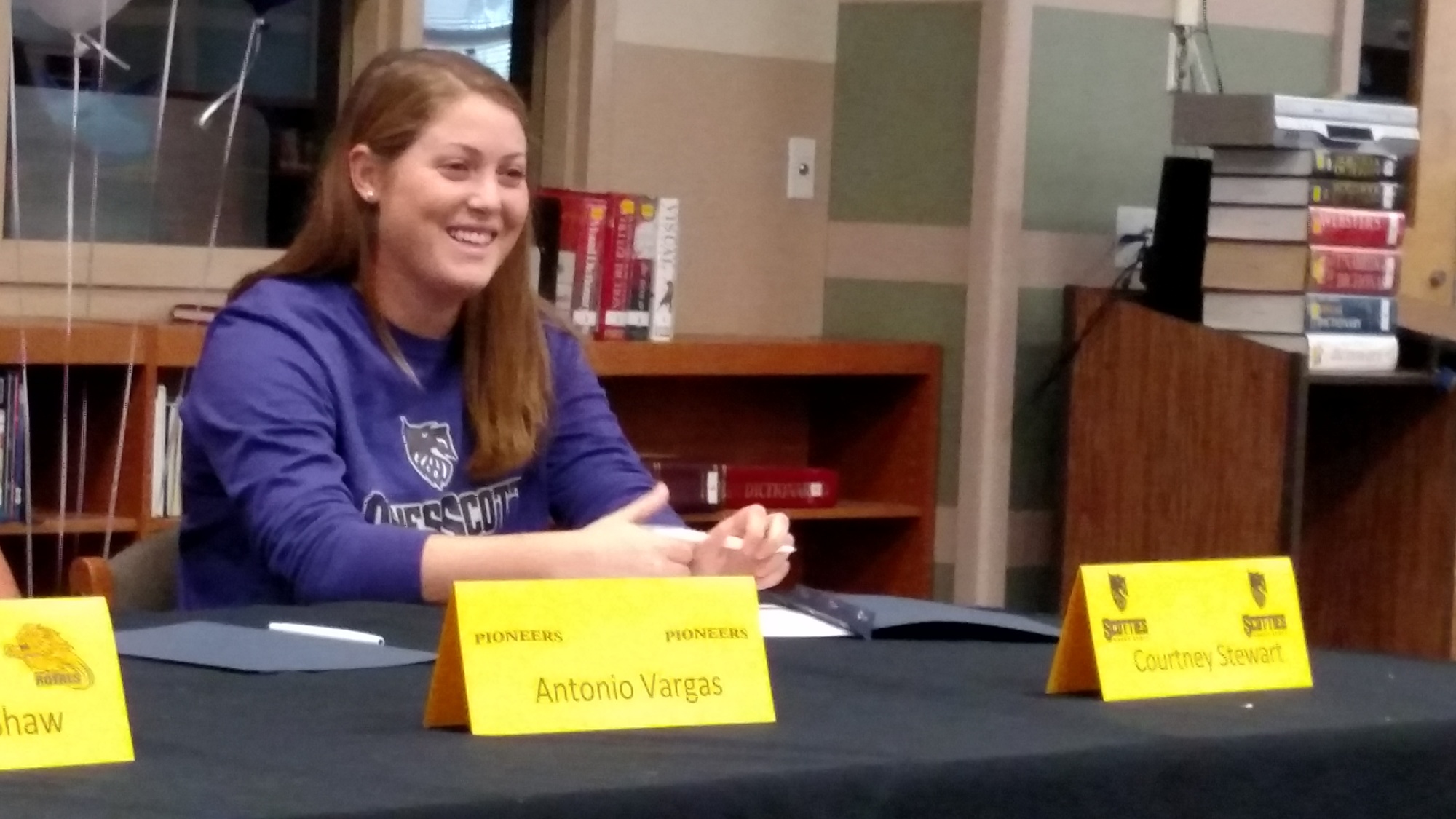 On the field, Stewart hit .349 with a .397 on-base percentage and added nine outfield assists to a nearly perfect 99.6 fielding percentage, McHale said.
She also was varsity golf captain for three years and has been dual-enrolled at Valencia College.
Contact Zak Kerr at [email protected].