WINTER GARDEN  Whether at a national event as close as the Orlando YMCA Aquatic Center or an international competition in Martinique, the SouthWest Stars Swim Club was making big splashes March 22 to 25.
Much of the team took a relatively short ride from their Winter Garden home at SouthWest Aquatics to Dr. Phillips for the 2016 National Club Swimming Association Age Group Championships. The girls' team finished seventh there, led by Addison Reese's nine top-five finishes.
Addison, 10, earned bronze medals in the 50-yard breaststroke (35.26 seconds), the 100-yard breaststroke (1:16.61) and the 500-yard freestyle (5:46.46). She accounted for 142 of the girls' 414 points in her 10 events.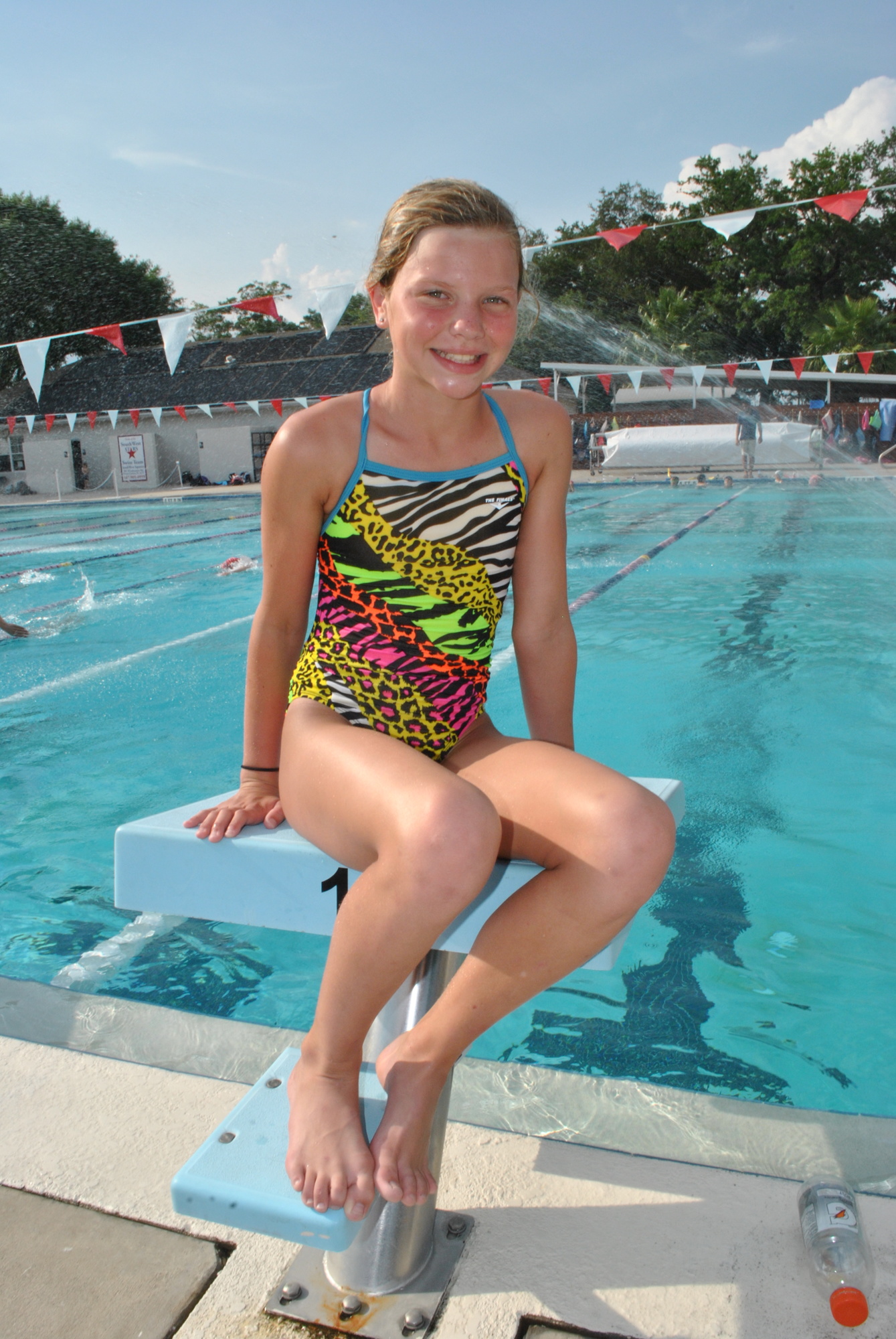 "I was swimming when I was really little, but I was on the team when I was 6," Addison said.
Since then, she has excelled, to the point she is one of the youngest swimmers in her practice group. Addison, of Summerport, seems ever ready for a challenge, given her enjoyment of racing friends and choosing butterfly – the most difficult of four traditional strokes – as her favorite.
"There's some of my best races when I do butterfly, and I just really like it," she said.
So being in the water is a lot of fun, but Addison's focus sharpens at race time. She always wants to improve her best times and thrives on having to work hardest among swimmers as much as three years older.
Regan Allen, 13, would be a good teammate to look up to. While Addison was in Dr. Phillips, Regan was in Martinique, competing for Trinidad & Tobago in the CARIFTA Games. Regan, who lives around Lake Butler, earned bronze in the 400-meter freestyle among girls born in 2003 or 2004 with a time of 4:53.46.
"I always liked the water, so my parents thought I should get into swimming … when I was 9," Regan said. "I just go all over the Caribbean – anywhere in there, I'll be swimming."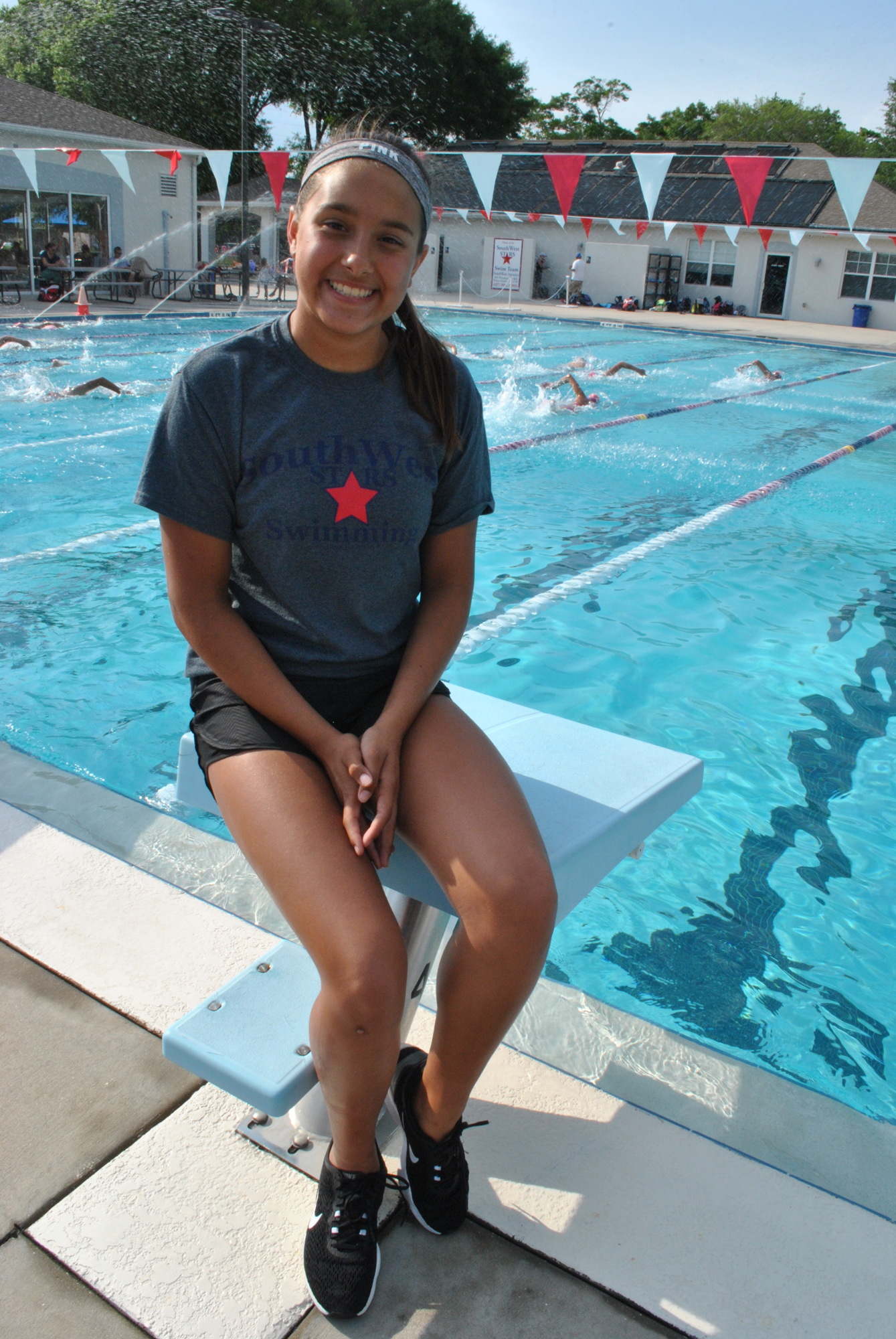 This includes a trip to Barbados she is hoping for, if she again qualifies with a proper time for Trinidad & Tobago. Her mother's dual citizenship enables her to swim for that nation.
But that does not make such trips family affairs.
"When I travel, I don't get to see my parents a lot," Regan said. "I have to stay with the team, and my parents aren't even at the same hotel, so it's kind of scary for me."
Despite pressure to win as many as 12 heats on usually about five hours of sleep, Regan said the beauty of the Caribbean was not lost on her.
"It's very tiring," she said. "If you do (too much), you'll just get more tired, and then you don't do good at all. I try not to do a lot of stuff – I try to rest."
Like Addison, Regan prefers swimming with her friends, and the team accomplishments from relays particularly appeal to her. Respectively, they have six and eight practices per week, meaning ample time for freestyle and friendships.
Contact Zak Kerr at [email protected].