DR. PHILLIPS The Manatee High Hurricanes came all the way from Bradenton to Dr. Phillips last Friday and struck first in the regional quarterfinals of the Class 8A State Playoffs.
Fortunately for the Panthers — and thanks to the team's defensive unit — that was the only scoring the Hurricanes would do on the night.
Dr. Phillips (9-2) responded early in the second quarter with 39 unanswered points to coast to a victory — and the second round of the playoffs.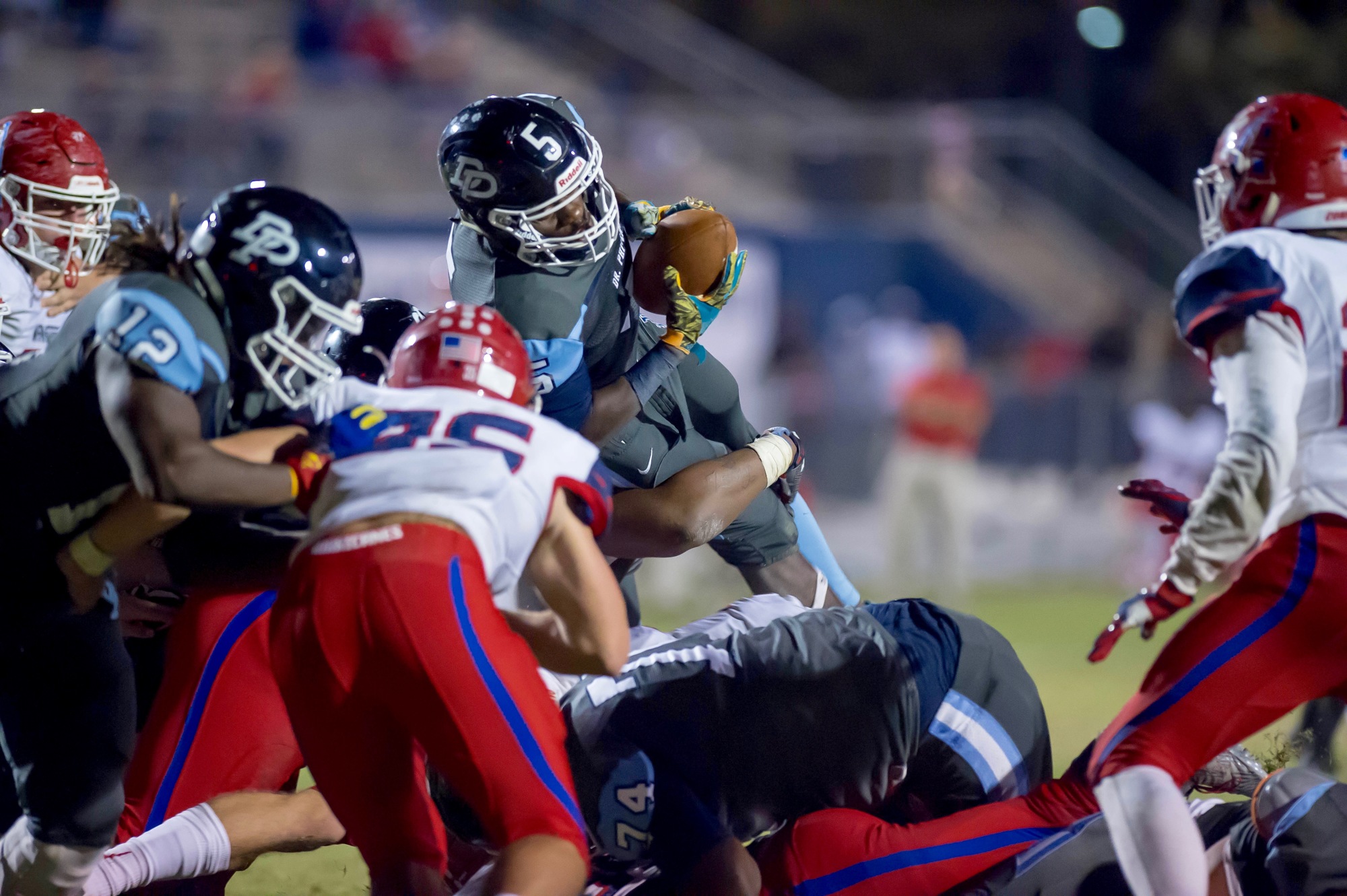 "We had a really, really great week of practice," head coach Rodney Wells said. "The first half didn't show that — we left a couple drives on the field in the first half. In the second half, we got the ball back and ran right at them like we planned on doing, and it worked."
The Panthers had just nine points at halftime, courtesy of a touchdown pass from Marvin Washington to Davarius Bargnare and a field goal by Sterling Stockwell. 
In the second half, though, Dr. Phillips' running game came alive, starting with a touchdown run from Kenny Palmer, and the rout was on. 
Of course, even with the Panthers putting up big numbers, it was the defense that kept a high-flying Manatee offense led by standout quarterback A.J. Colagiovanni at bay.
"(Manatee is) one of the most explosive teams that we'll see all year," Wells said. "Our defense was focused, and we were in position. … The defense played on fire like they practiced."
Dr. Phillips now will prepare to travel to Sarasota this Friday, Nov. 18, for the regional semifinals. There, the Panthers will take on Riverview (9-2), which rolled past visiting Olympia last week. The Titans trailed 49-0 at halftime before ultimately losing 56-25, ending their season with a 6-4 mark.
Contact Steven Ryzewski at [email protected].