Evan Richman took up karate five years ago, and although he is just 12 years old, he already has demonstrated quite a knack for the martial-arts discipline.
Evan, an advanced red-belt student at the Traditional Martial Arts Center in Gotha, recently was recognized with the school's Melissa Dellos Award. 
According to Susan Jackson, chief instructor at the center, the award — which includes a $500 scholarship — is given to the student who exemplifies the spirit of its namesake by striving for excellence, expanding knowledge of the martial arts and demonstrating strong leadership and teaching skills.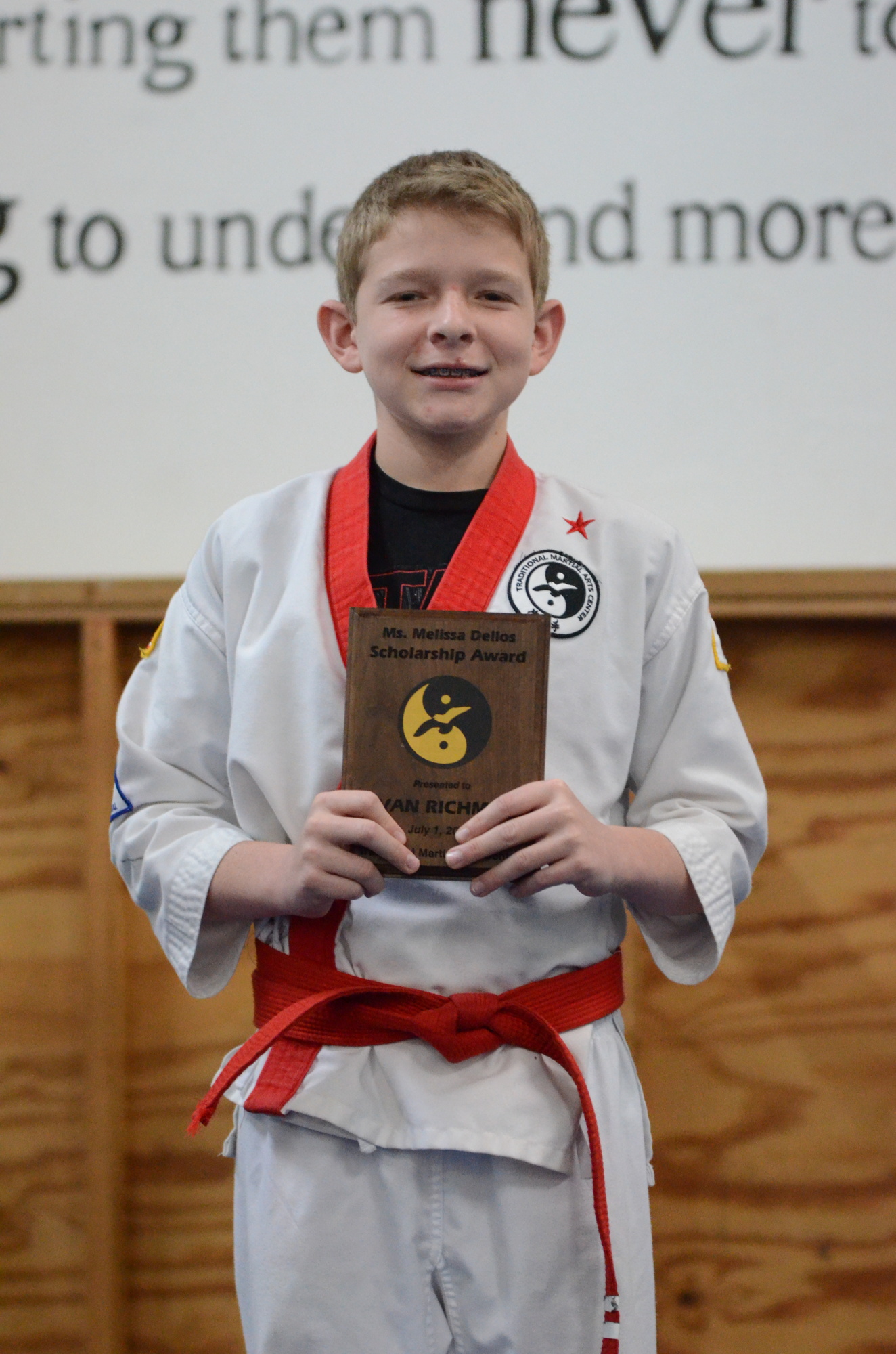 "I felt good that all the time doing karate has paid off," Evan said, reflecting on the award.
Dellos was the founder of the children's class at TMAC in 1993 and was killed in an automobile accident in 1995.
As a seventh-grader at Gotha Middle, Evan said there is plenty to like about learning karate.
"It's interesting to learn how to defend myself and others," he said. "It helps with discipline and a lot of my friends also do karate, so it's fun being here with them. … (Discipline) helps with school, having to stay focused."
Evan competes for TMAC in tournaments throughout Central Florida and intends to test for his black belt this year. He is the first student in TMAC's kids class to win the award and said the coolest technique he has learned is how to disarm someone with a firearm.
Other than that, he is appreciative of his instructors, Jackson and assistant chief instructor Brian Schmidt.
"They really know how to keep me and the other students engaged," he said. "They know how to have fun but also (we) learn at the same time."