Tanja Gerhartz is saying goodbye to her position with the city of Winter Garden after 13 years. Her last day as economic development director is Aug. 4.
Gerhartz was hired in the summer of 2010 to grow and expand the city's economy through job and business creation that benefited Winter Garden residents.
"When I was hired, the country was still in a recession, but as we came out of it and development picked up, the city of Winter Garden grew by leaps and bounds," Gerhartz said. "Downtown really took off. This created all kinds of wonderful opportunities to work on projects that benefited the citizens of Winter Garden. I have enjoyed the work and all the wonderful relationships I have made over the years."
Gerhartz was instrumental in bringing positive change to the community through business and downtown development, marketing and branding, arts and culture, and health and wellness initiatives. As manager of the downtown area, Gerhartz worked closely with downtown stakeholders to revitalize the historic downtown district by initiating the Shop Local marketing campaign, the annual Small Business Saturday event and numerous downtown micro events to encourage support of local businesses.
She improved marketing strategies with a designated Downtown Winter Garden website and social media platforms and created a downtown Winter Garden logo to brand the area as a destination. She also helped to build the award-winning weekly Winter Garden Farmers Market for the city and oversaw its operations.
In addition, Gerhartz spearheaded planning efforts to prepare areas such as the East Plant Street corridor and the east Winter Garden neighborhood for redevelopment, and she was instrumental in helping to secure Orange County Community Redevelopment Agency funds to make the revitalization possible.
The Winter Garden Art Association and SOBO Art Gallery in the city's old fire station building became a reality due to her passion to make arts and culture accessible to the community. She also assisted in the planning and development of the Tucker Ranch Park Nature Preserve and its future Wellness Park expansion to provide this state-of-the-art facility to citizens.
"Tanja's contributions to the city are beyond extraordinary," said Winter Garden City Manager Jon C. Williams. "She has played a vital role in every aspect of planning/development, economic development, revitalization and construction of what Winter Garden has become today. I've had the opportunity to learn from her 40 years of experience and come to know her on a personal basis, and all I can say is she is amazing and an extraordinary woman. I wish her all the joy and happiness that retirement has to offer."
Gerhartz said it will be hard to leave her City Hall family.
"I have had the privilege of working with the best group of people," she said. "It is rare to find what you have here at the city of Winter Garden. They are dedicated, resilient and competent at all levels of city government.
"I would like to thank the city of Winter Garden for giving me the opportunity to work for the best city in Florida," she said. "I am deeply grateful for the relationships built and for all that I have learned and accomplished."
ON THE ROAD
Her work in economic and community development isn't done, however. She plans to work as a traveling consultant and take on projects through Gerhartz and Associates, the company she and her husband, Keith, own.
Tanja and Keith Gerhartz recently purchased a camper and are making plans to travel around the country — especially out West, where they have not spent a lot of time. They want to visit national parks, and they hope to get to Alaska and Canada.
"My parents always thought taking your kids to see other places was educational because you see how others live and see other landscapes and everything's different, but it always works together as an ecosystem," Gerhartz said. "For whatever reason, we have not seen that part of the country, so we're really looking forward to it."
They hope their daughter, Amanda, a college student, occasionally will fly out to meet them on their excursions.
MARC HUTCHINSON IS NEW ECONOMIC DEVELOPMENT DIRECTOR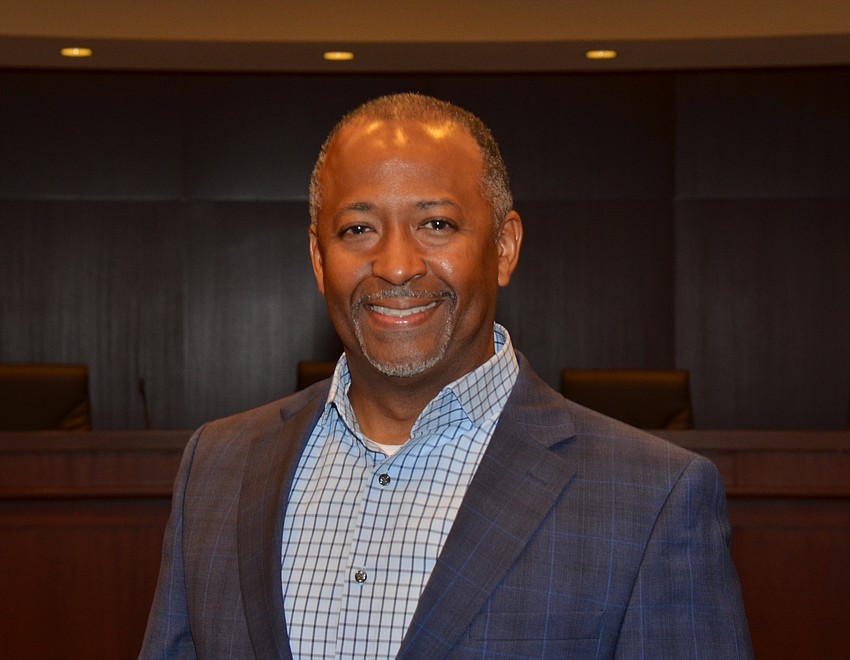 Marc Hutchinson has been tapped to take over Tanja Gerhartz's role as economic development director once her retirement is official Aug. 4.
He is ready to continue Gerhartz's legacy of leadership.
"I am a steward and guardian of the vision, and the goal is to complement and build on the trajectory of what's already been forged," he said.
Hutchinson isn't new to the city of Winter Garden. He has been employed by the city for more than 14 years and has worked behind the scenes — helping to lead and direct the city's Strategic Planning and Performance Management program.
"This role, vision and direction had its genesis and formulation with (former City Manager) Mike Bollhoefer, who brought me in for the task to help with the framework and deployment," Hutchinson said. "This strategic plan is citizen-centric and driven by priorities set forth by stakeholder groups within our community — residents, businesses and the commission. Directional feedback was obtained through scientific surveys and focus groups to establish these priorities. These citizen priorities were then articulated into department goals, objectives and key performance indicators to ensure operational alignment in what we do … every day for our citizens as a city.
"The process is cyclical and seeks ongoing improvement in the delivery of city services, whether it's safety, public services, infrastructure, or Parks and Recreation," he said. "Those more subtle nuances — quality experiences, quality of life — those are all reflected operationally."
Hutchinson already is familiar with his new role, having worked alongside Gerhartz to articulate her vision.
"This city is special, and we want to keep it that way," Hutchinson said. "It's unique."
Hutchinson has lived in Central Florida for about 26 years and in Lake Nona since 2014.