OCOEE  With quick access during emergencies in mind, Ocoee city commissioners agreed with city safety personnel that one universal system for accessing gated communities would be the way to go.
The commission passed an ordinance mandating a switch to the Click to Enter system at its Nov. 17 meeting.
With reference to the resolution the commission passed at its July 21 meeting, Click to Enter and Knox Box key access systems are mandatory for any future Ocoee gated communities and -- by July 1, 2016 -- all gated Ocoee communities must complete the switch to Click to Enter.
The president of an Ocoee homeowners association commended the uniformity for citizens' safety and asked about reimbursements. A fund of $60,000 in the 2015-16 city budget will assist gated communities in switching to Click to Enter technology. The reimbursement for each gate will not exceed $1,818 and involves a form from city staff with a need to show expenses on a receipt. Eligible reimbursements are limited to the device, installation and programming, which only an authorized installer is allowed to do. Reimbursement requests must reach the city by Sept. 15, 2016.
The city fire chief must inspect each system to deem all operational.
DESIRING PROGRESS
Three city residents spoke at the meeting to express their wishes that city officials would improve communication and move forward with long-promised development. Two of them directed their dissatisfaction at City Manager Robert Frank, who was absent.
"The average citizen shouldn't have to sit here to know what ... plans are," Martha Lopez-Anderson said in a request for better broadcasting of important information on Ocoee.
She also said Ocoee has developed a reputation of being stagnant, passed to go elsewhere, and questioned what the commission and Frank had been doing to change that.
Mayor John Grogan said city officials had been able to accomplish more in the last six months than in years. He agreed with Lopez-Anderson that fruition, target dates and budget money would be necessary to meet the commission's growth goals for the city.
District 2 Commissioner Rosemary Wilsen reiterated her point from prior meetings that taxpayers must see some sort of hike if they want good development to come, but nobody wants to hear that.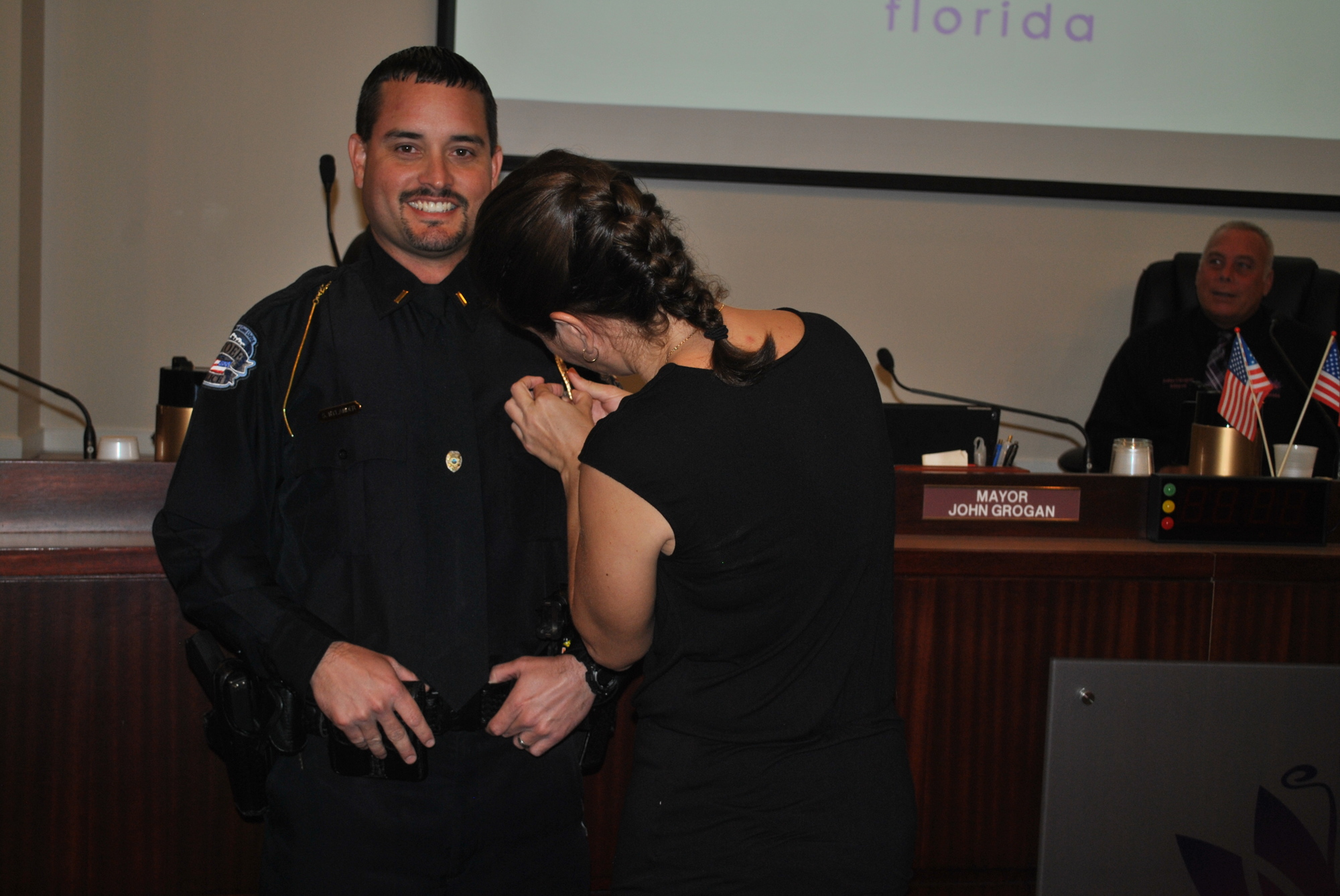 Lopez-Anderson and Michelle Greco said Frank holds too much power in Ocoee's city manager-led government.
"Our commission needs to take back the city from a man who makes six figures and doesn't even live in the city," Greco said. "He speaks to residents like they're gum on a shoe."
District 4 Commissioner Joel Keller defended Frank's performance, saying his 10 years as city manager included leading Ocoee through the recession, during which Ocoee did not have to lay off employees.
As for a city manager-led government, District 3 Commissioner Rusty Johnson said a vote of Ocoee citizens determined that style in 1992 or 1996, and a similar vote would be necessary to alter that.
Wilsen said retired Mayor S. Scott Vandergrift had wanted to switch to a mayor-led government, but she would not support that until she encountered a mayor capable of managing a city.
Contact Zak Kerr at [email protected].