The town of Windermere will show off its creative side this weekend at the first Windermere Art Affair. The event, which takes place from 11 a.m. to 6 p.m. Saturday, Feb. 20, at Windermere Town Square, is organized by the Windermere Downtown Business Committee.
In addition to the art exhibits, attendees will be able to enjoy food, mimosas and live entertainment.
West Orange-area artists Floyd Scholz, Alana O'Hern and Noreen Coup are just three of the more than 50 artists who will shine in the sidewalk spotlight.
FLOYD SCHOLZ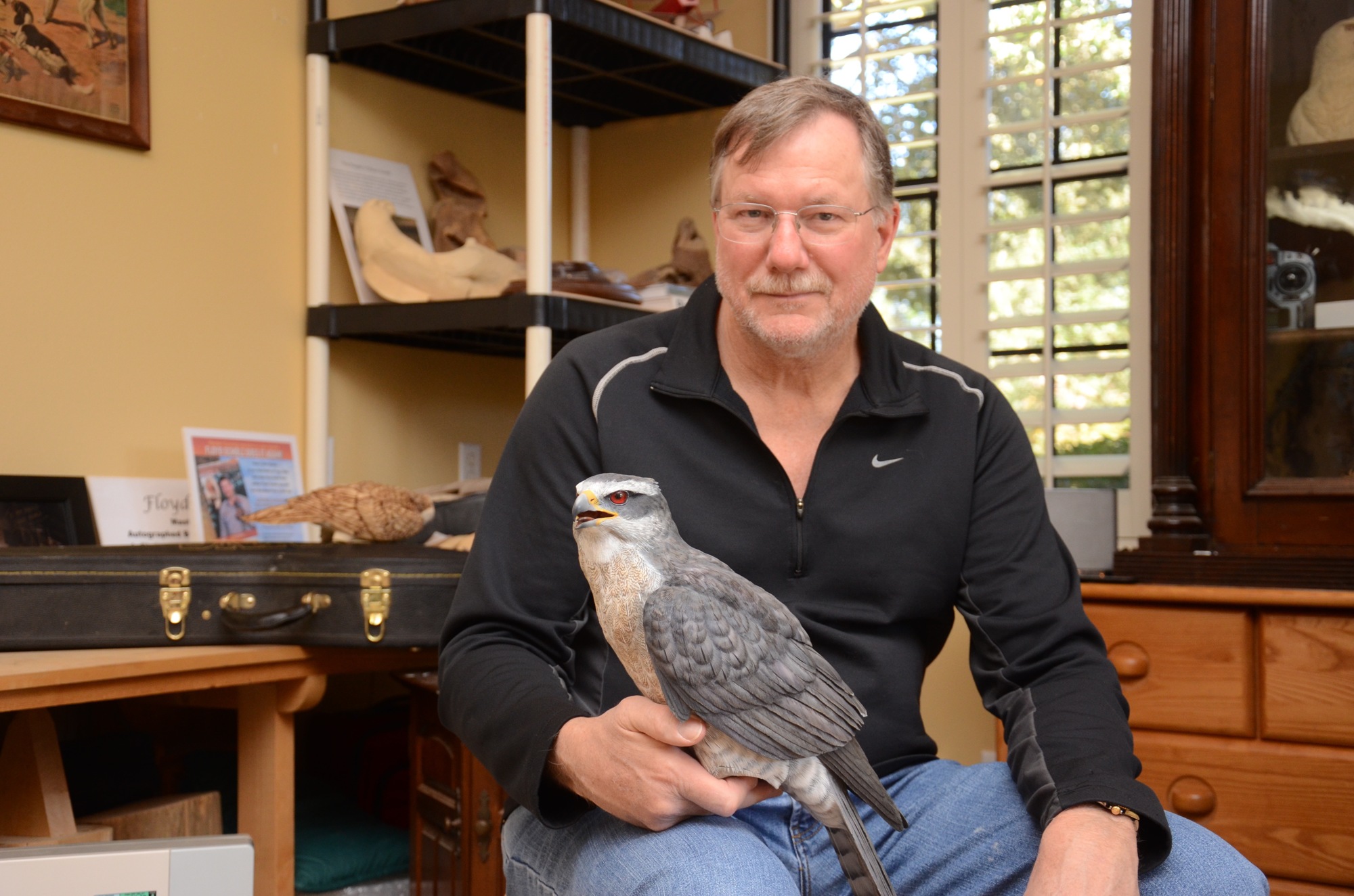 To call Floyd Scholz passionate about birds would be an understatement.
His home studio is where Scholz, who has carved birds for 48 years, blends his passion for birds and art. A road sign placed on the wall reads, "Bird Lovers Lane," and his calendar prominently displays birds. 
Musical instruments in the room also harken to Scholz's fascination for music. He thinks different forms of art, music, paintings, sculptures and food allow one to experience art through different senses — sight, hearing and taste. So it just makes sense that he likes birds. 
"The interesting thing about birds and music is that birds as a subject for art are varied — they're beautiful to look at, and they sing beautifully," Scholz said. "So birds capture all of those nuances — and they taste good."
Scholz is among 50 artists who will be featured at the first Windermere Art Affair.
Scholz carves wood called tupelo into various birds — he is known for his focus on the birds of prey, such as eagles, hawks, falcons and owls. Creating this art requires extensive research on the birds, and from this knowledge Scholz has written seven books. 
Scholz grew up in a family of people who enjoyed the outdoors and began carving at 10 years old. His uncle was a machinist who was a gifted woodworker. When he died suddenly of cancer, Scholz's aunt gave him some of his uncle's unfinished carvings, and it was the beginning of a career. 
For a while, carving was little more than a profitable hobby. A reigning NCAA champion in the decathlon, Scholz was more focused on his athletic career and training for the 1980 Olympics being held in Moscow. But the Carter administration's boycott left Scholz scrambling to figure out a new direction for his life. He landed in Vermont, where he revitalized his bird-carving hobbies and met up with other musicians who encouraged his musical side. 
A red-tailed hawk carved by Scholz is currently in the Smithsonian American Art Museum. He has been featured in exhibits around the world and also travels often for book signings and lectures. 
Visit Scholz's website at vermon traptoracademy.com.
ALANA O'HERN
Walk Windermere's Main Street, and you might not notice a small storefront where Alana O'Hern is painting.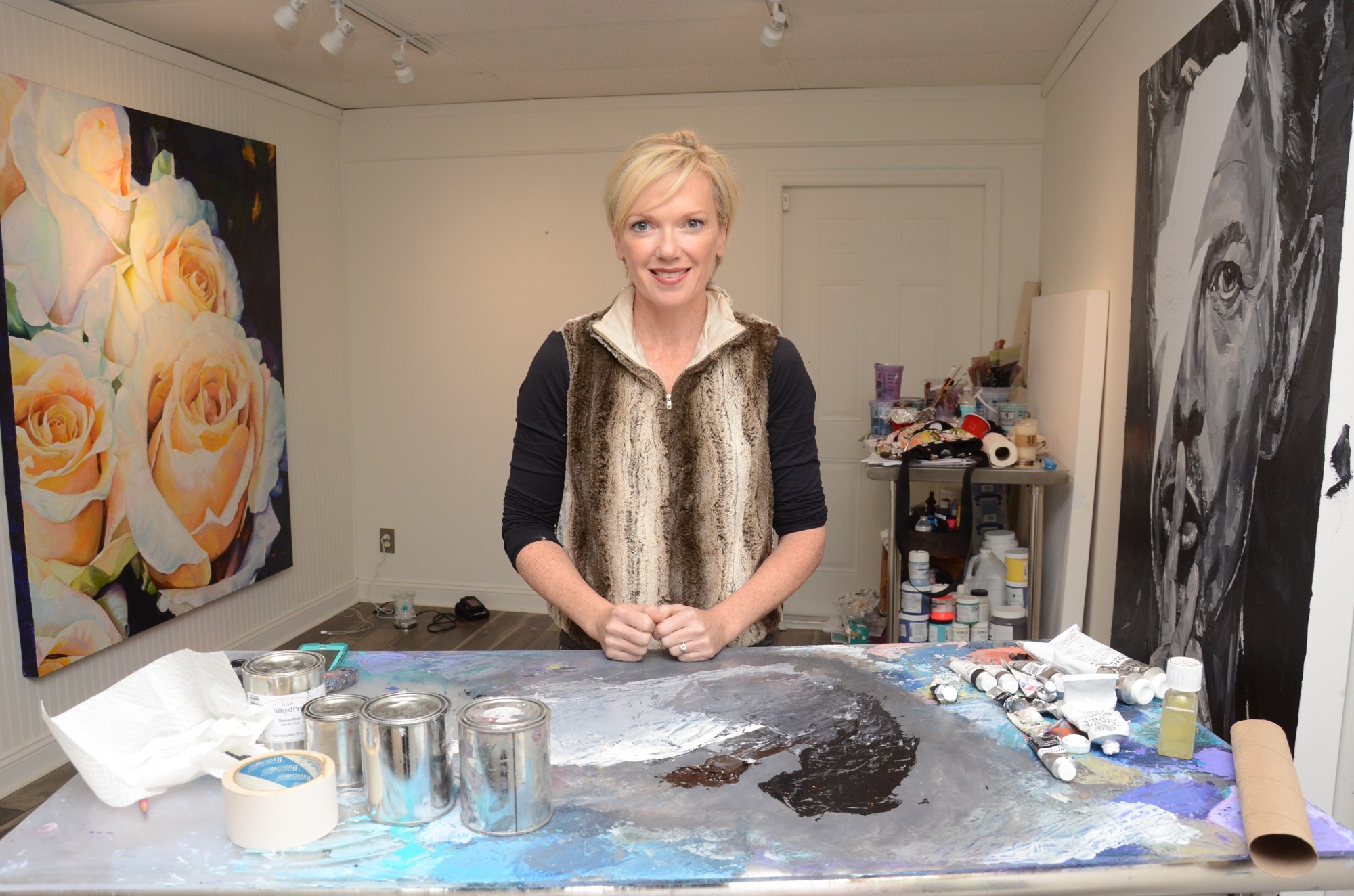 The artist primarily paints with a palette knife but experiments with all sorts of painting. On a recent painting, she used an acrylic paint and tissue paper to create texture in her work. 
She doesn't limit herself to people, but people have always been the subject of her work, ever since she began drawing years ago. 
"I was always just fascinated with people and faces," O'Hern said. 
She currently is working on a painting of David Bowie, which she will complete at the Windermere Art Affair. She's done paintings of Jimi Hendrix, which sold quickly. 
When she paints, she tries to capture the soul of her subject, and she finds that comes out through color. 
O'Hern, married to professional golfer Nick O'Hern, used her time traveling with him to work on her art. One time, she tried a self portrait with a palette knife, and she fell in love with painting. From there, she got a steady flow of commissions. 
As a part of the Central Florida community, O'Hern struggled to find something creative to do. But in Windermere, she found her niche with painting.  
"I feel like there is so many people who are looking for something more in their life," O'Hern said. "I think the town of Windermere can offer that. I think it's just the start of something wonderful."
To inquire about paintings, contact O'Hern at [email protected]. 
NOREEN COUP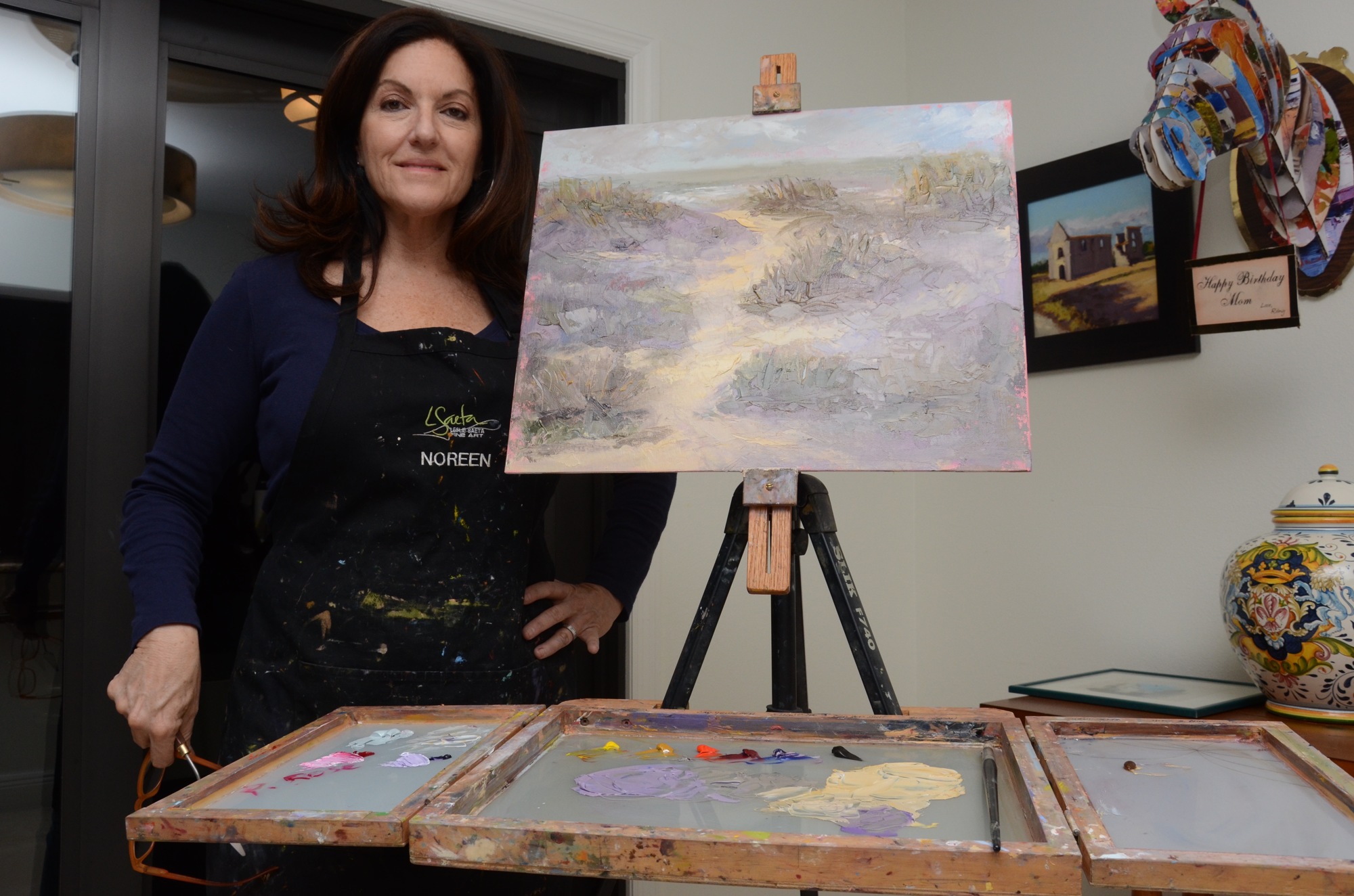 Five years ago, Dr. Phillips resident Noreen Coup attended a palette knife workshop and fell in love with the work. Now, most of the works she does is with palette knife oils. She uses a limited palette of eight colors, and takes the palette knife to mix and blend the colors, as well as create sharp edges and details in the painting. 
"For me, it's a much looser style of painting," Coup said. "I find brush work more confining. It seems to be much freer for me."
Coup works with landscapes and seascapes, as well as florals.
Coup is part of McRae Studios, a co-op of 21 artists, where she has a permanent studio. She also teaches classes at the Crealde School of Art in Winter Park, and she will begin teaching at Crealde's Winter Garden campus soon. She is relocating to Winter Garden in the next few months, where she will do private and semi-private lessons from her home. She also teaches classes through the Winter Garden Art Association. 
To sign up for classes, visit crealde.org or wgart.org. 
Contact Jennifer Nesslar at [email protected].