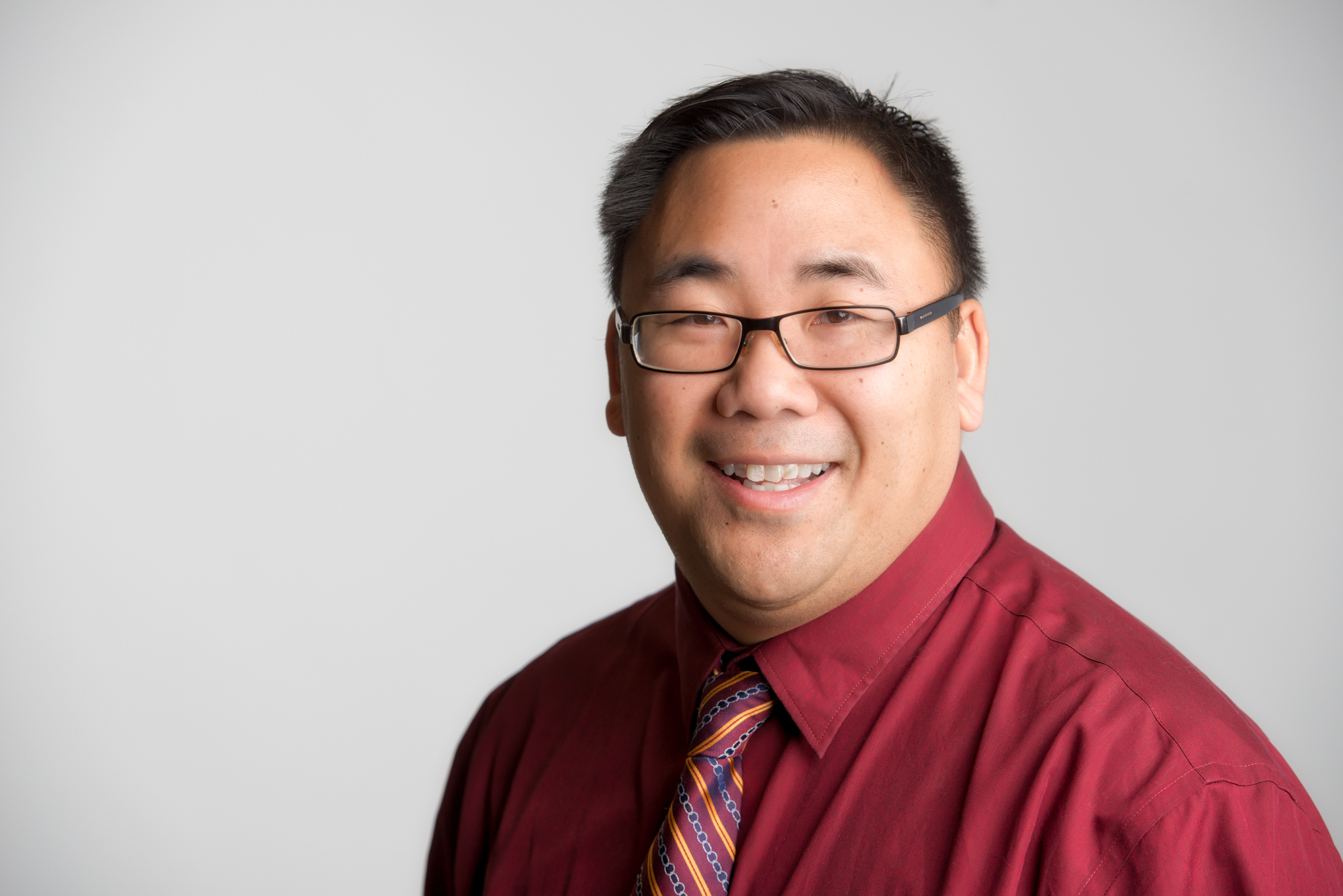 Perhaps it's generational, but there seems to be more pressure on dads these days. Just take a look at all the daddy-daughter dances that took place recently in our schools. It's not enough simply to throw on a tie and strap a corsage on your baby girl's wrist. You've got to get up and shake your booty, too, lest you be labeled as one of the lame wallflower dads on the side.
Then, for dads of sons, there's kiddie soccer, Little League baseball, pee-wee football — you name it, they have a youth league for it. 
And then, of course, there's our occasional Active columnist, Cory Warren, aka Lean Green Dad. How could I ever compete with him? He runs marathons and triathlons. He has muscles. His kids eat vegetables!
The bar is high — especially for a dad like me. I'm not sporty. I'm not handy. And with the exception of being a musician (which only occasionally impresses my two kids), my coolness quotient is quite low. Which is exactly why I jumped at the chance to chaperone my son's recent field trip to Disney's Animal Kingdom. I needed to make some bank for the cool column.
Of course, my own dad lectured me as a child about never doing anything just because it would make me "cool." But did I ever listen? Heck, no!
At the time the field-trip sign-ups came home, I thought, This can't be too hard. Hanging out with my boy all day at Disney? Easy-peasy, lemon squeezy. 
But those delusions all came crashing down in a deluge of internal panic when I arrived to school that morning.
So, are you comfortable with an EpiPen? the teacher asked me. 
Whaaat? 
One of the kids in your group has a severe peanut allergy. It's just in case.
Oh, sure! I said. I had given my wife vitamin B shots a few months back. Nothing to it!
OK, great! she said, as she handed me a gallon-sized Ziploc full of allergy meds and a sheet with instructions.
Oh, and also, one of the other chaperones backed out, so we're going to add two girls from another class to your group, she continued.
Oh, uhhh … OK! Great!
Until now, I had assumed all of us would be migrating throughout Animal Kingdom together. It hadn't crossed my mind that I'd be in charge of a group. On my own. And yes: I was the only dad chaperone from my son's entire class.
I looked over at my boy. He smiled and waved at me. When I had told him I was coming on his field trip, his eyes lit up. He counted down the days.
I knew what I had to do. So what if I wasn't Lean Green Dad? This sounded like a job for … Field Trip Dad! Bring on the 7-year-olds!
On the bus ride over, I read and re-read the directions for the medicines in my pack. I double-checked for each kid's lunch and also their tickets. And when we arrived, I reminded them: Whatever we do, we do as a group. It's all of us or none of us. 
They looked like they understood. We headed in.
This is a newspaper, so we print only the facts. So here it is: I am the greatest chaperone dad in the world. No, that's not hyperbole. In. The. World! My four kids and I slayed Animal Kingdom. We endured a 75-minute wait for the African Safari ride, took a train to Conservation Station, trekked back to Africa, crossed Discovery Island and ended the day at DinoLand U.S.A. We collected 21 stamps along the way for the kids' workbooks, stopped at a souvenir shop and even brushed some goats in the petting zoo. The kids under my watch were fed and hydrated, and when necessary, we took potty breaks. I helped retrace one kid's steps to find a misplaced $20 bill. There was nary a tear. No bloodshed.
By the end of the day, my Fitbit was showering me with praise and badges for all the steps I took. As we regrouped with the rest of the field trippers, my wife texted me. Throughout the day, I had told her about the EpiPen, the extra kids, the penchant for one of them to wander off. 
Still have four? If you made it back with four, that's a victory.
I grinned as I collapsed into a seat at the front of the bus. Everyone knows that's where the cool dads sit. It's a good thing, too. Because after about 20 minutes, I looked up and realized we still were on the Disney campus. 
The bus driver was lost. Field Trip Dad sprung into action. Make a U-turn here! Left up there! Go 1.8 miles and turn once more! I hid my GPS-enabled iPhone from view.
That night, I went in to kiss our son goodnight. He wrapped his arms around my neck.
Best day ever, he said.