Spring break baseball is underway, with several tournaments having begun play March 21.
Locally, the Central Florida Spring Break Slam is in its second day of competition. The event, co-hosted by West Orange, Dr. Phillips and Apopka, features teams from around the state and one out-of-state entry in Arkansas' Rogers Heritage.
Both West Orange and Dr. Phillips were victorious March 21 in the opening round of play. The Warriors topped Panama City's Bay High 11-1 while the Panthers squeezed out a 4-3 win over St. Petersburg High.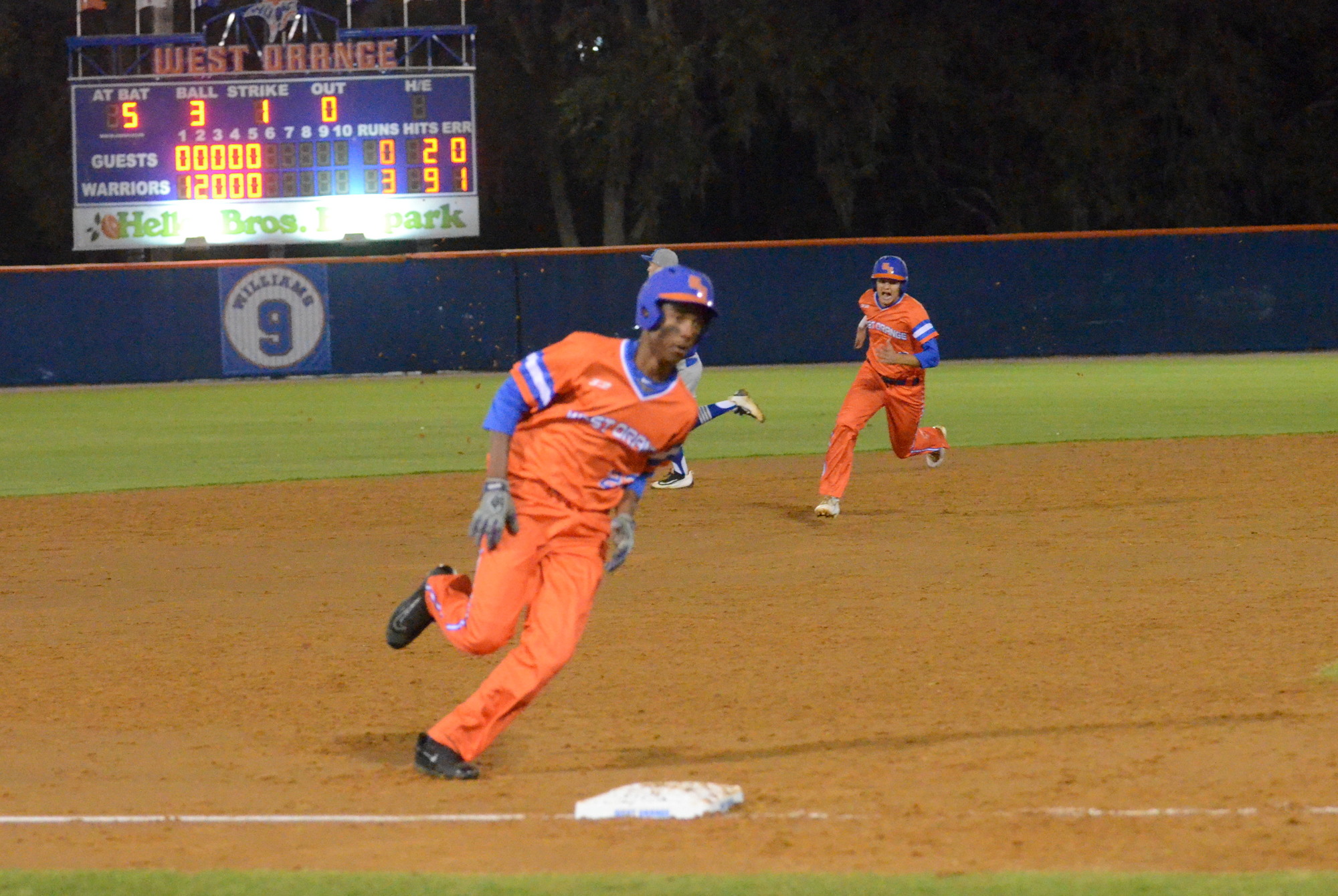 Nathan Schreckengost had a big day at the plate for the Warriors (14-1), going a perfect 4-for-4 at the plate and clubbing two home runs and four RBIs. 
For the Panthers (6-9), Chad Clennan was 2-for-3 at the plate with an RBI.
Both teams return to action today: West Orange will host Rogers Heritage at 4 p.m. while Dr. Phillips will host Palm Beach's The Benjamin School, also at 4 p.m.
Ocoee is hosting its own Ocoee Spring Break Invitational, with pool play having begun yesterday. The Knights were inactive yesterday but will take the field today at 2 p.m. against East River and again tomorrow at the same time against Clearwater.
In the Florida Collegiate Summer League's High School Invitational "Classic" tournament, Olympia fell in the opening round of pool play to Missouri's Smith-Cotton High, 7-5. Jon Levin was 2-for-4 with a pair of RBIs in defeat for the Titans (10-6).
Olympia is off today and will return to action tomorrow at 2 p.m. against Leesburg at Sanford Memorial Stadium.
Contact Steven Ryzewski at [email protected].