Good old-fashioned detective work — engineered by the West Orange Narcotics Task Force — led to a historic drug bust in Winter Garden.
The daylong warrant roundup of 26 suspected drug dealers was the result of a six-month investigation, which included work of undercover detectives from the Ocoee and Winter Garden police departments, as well as the support and resources provided by the Orange County Sheriff's Office.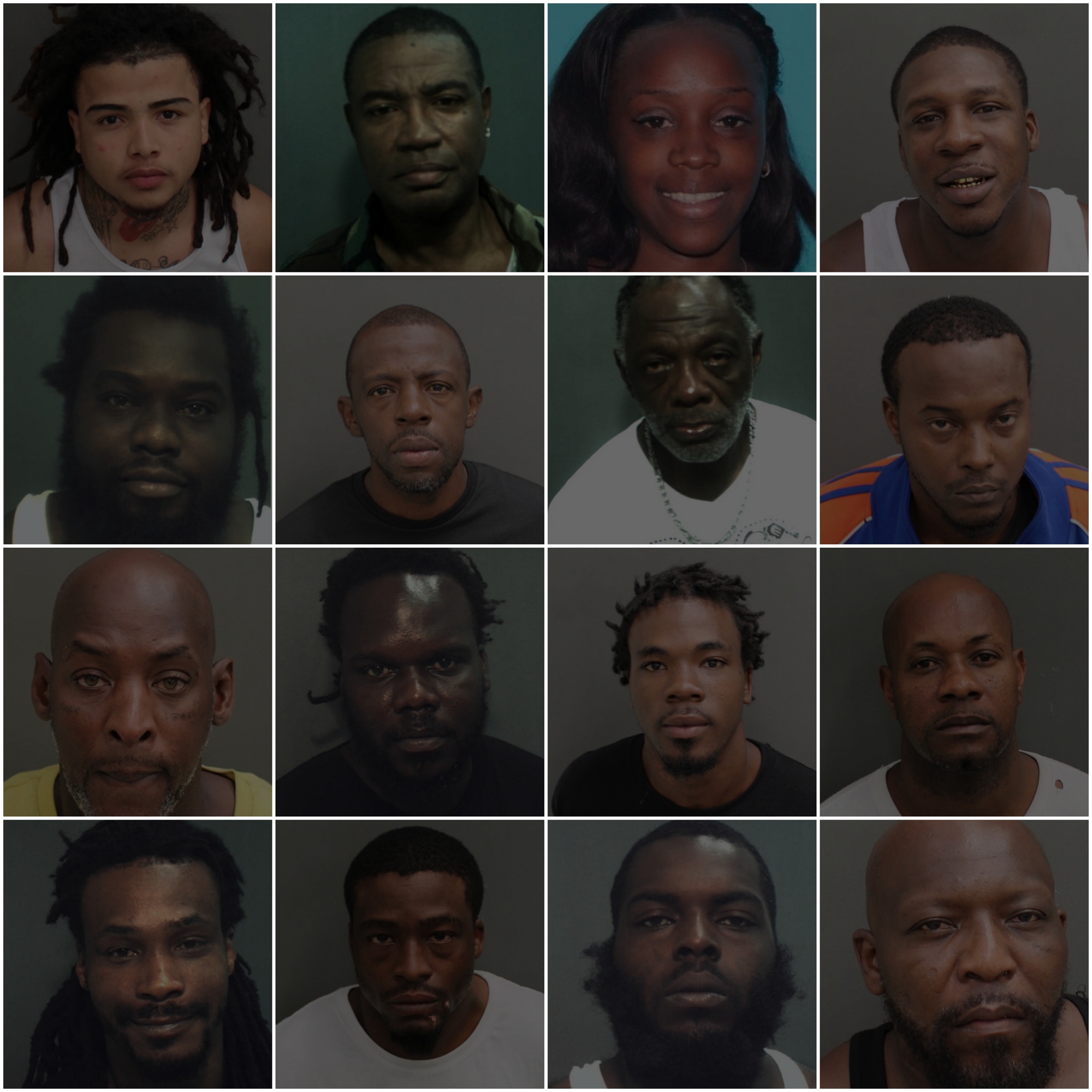 OCSO Sheriff Jerry Demings lauded the task force's hard work and the implication of their success.
"The message we're sending here is if you want to engage in illegal drug trafficking, we don't want any place in Orange County to exist for you to be able to do so," Demings said, adding that the arrests of the 26 individuals would improve the quality of life for many in the east Winter Garden community.
A CHALLENGING OPERATION
As OCSO's swat team and WONTF spent an eight-hour day conducting the warrant roundup on March 29, they found and seized eight firearms, more than 14 grams of heroin, more than 18 grams of powder cocaine and more than 28 grams of crack cocaine, Xanax and oxycodone and cannabis.
The investigation produced 71 charges built against a total of 31 suspects charged with the sale and delivery of multiple illegal drugs, said Demings, who emphasized that the individuals — despite living within a five-block radius — were not part of a drug ring. Although 26 individuals were arrested, five still remain at large.
"It's no easy task, what these agents were able to do — investigating to make these arrests," said Capt. Carlos Espinosa, the WONTF commander. "That is a very tight-knit community, and it's hard to go out there and buy drugs from there, because they all know each other and they're usually very careful about who they sell drugs to, which makes it very hard to catch them. So, hopefully this time some of them will get some better punishments."
Winter Garden Lt. Scott Allen said the safety of the undercover detectives and appropriate documentation are paramount when conducting an investigation of this magnitude.
"The biggest challenge … is to make sure you're documenting your evidence properly, you're taking good images and good notes that are detailed so that the ultimate outcome is not a waste of time," Allen said. "So that when these arrests are made, these people don't get released because of an error. And that's the biggest challenge in any investigation — to make sure you're submitting everything correctly and doing the best you can to keep these people off the street."
–––
Contact Gabby Baquero at [email protected].