Coach: Rodney Wells (seventh year)
2016 record/notes: 12-3; Class 8A State Runner-up
District (2016 champ): 8A-5 (Dr. Phillips)
Players to watch: Tanner Ingle, senior (defensive back); BeSean McCray, senior (quarterback); John Campbell, junior (offensive line); Devodney Alford, senior (running back); Davarius Bargnare, senior (wide receiver)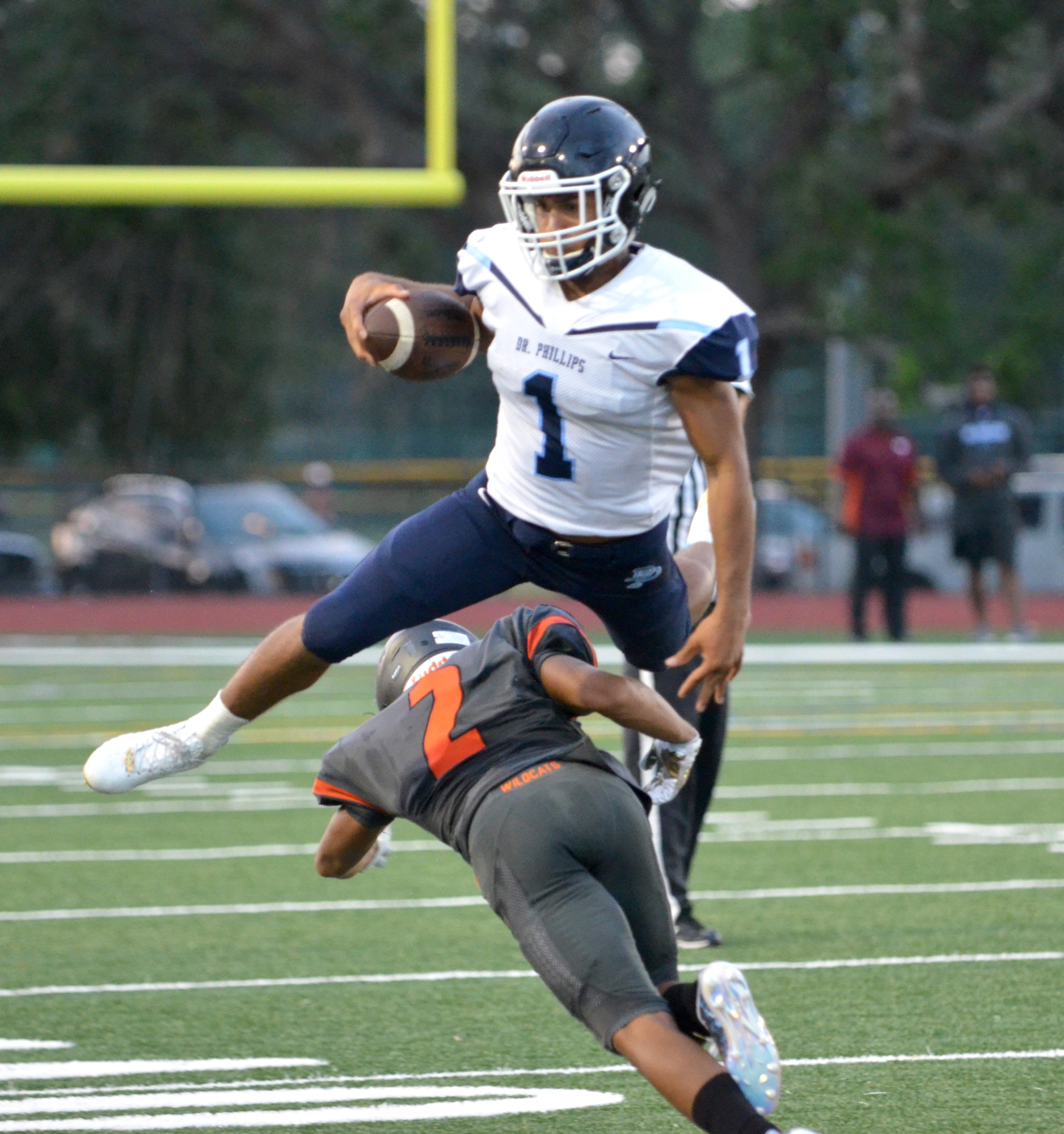 Outlook: The Panthers are younger than they were a season ago but, arguably, no less talented. The playmaking ability and speed on offense is still there, though inexperience on defense could be a liability at times, especially early in the season. Veteran coach Rodney Wells said he likes how the personality of this team is shaping up, though. The Panthers face their usual brutal non-district schedule, and within their district this fall, Olympia promises to be a tougher opponent than it has in recent years.
Fun fact: This year marks the 30th anniversary for the Panthers, as Dr. Phillips High opened in 1987.
Awesome alumni: Ha-Ha Clinton-Dix, a defensive back for the Green Bay Packers, made his first Pro Bowl last season.
SCHEDULE
All games at 7 p.m. unless otherwise noted.
Aug. 24 (Thursday) — vs. Orange City University
Sept. 1 — at Timber Creek
Sept. 8 — at West Orange
Sept. 15 — vs. Apopka
Sept. 22 — vs. Mainland, 7:30 p.m.
Sept. 29 — at Oak Ridge*
Oct. 6 — at Wekiva
Oct. 13 — at Freedom*
Oct. 20 — vs. Olympia*
Oct. 26 (Thursday) — vs. Cypress Creek*
* Denotes district opponent