ORLANDO When it was all said and done, the varsity volleyball match between the visiting West Orange Warriors and The First Academy Royals Tuesday night was a game in three acts.
In the first act, the Warriors raced out and won the first two sets — 25-14 and 25-21 — and eyed an unexpected sweep of last year's state champions in Class 4A.
In the second act, the Royals came storming back, winning the third and fourth sets: 25-23 and 25-18.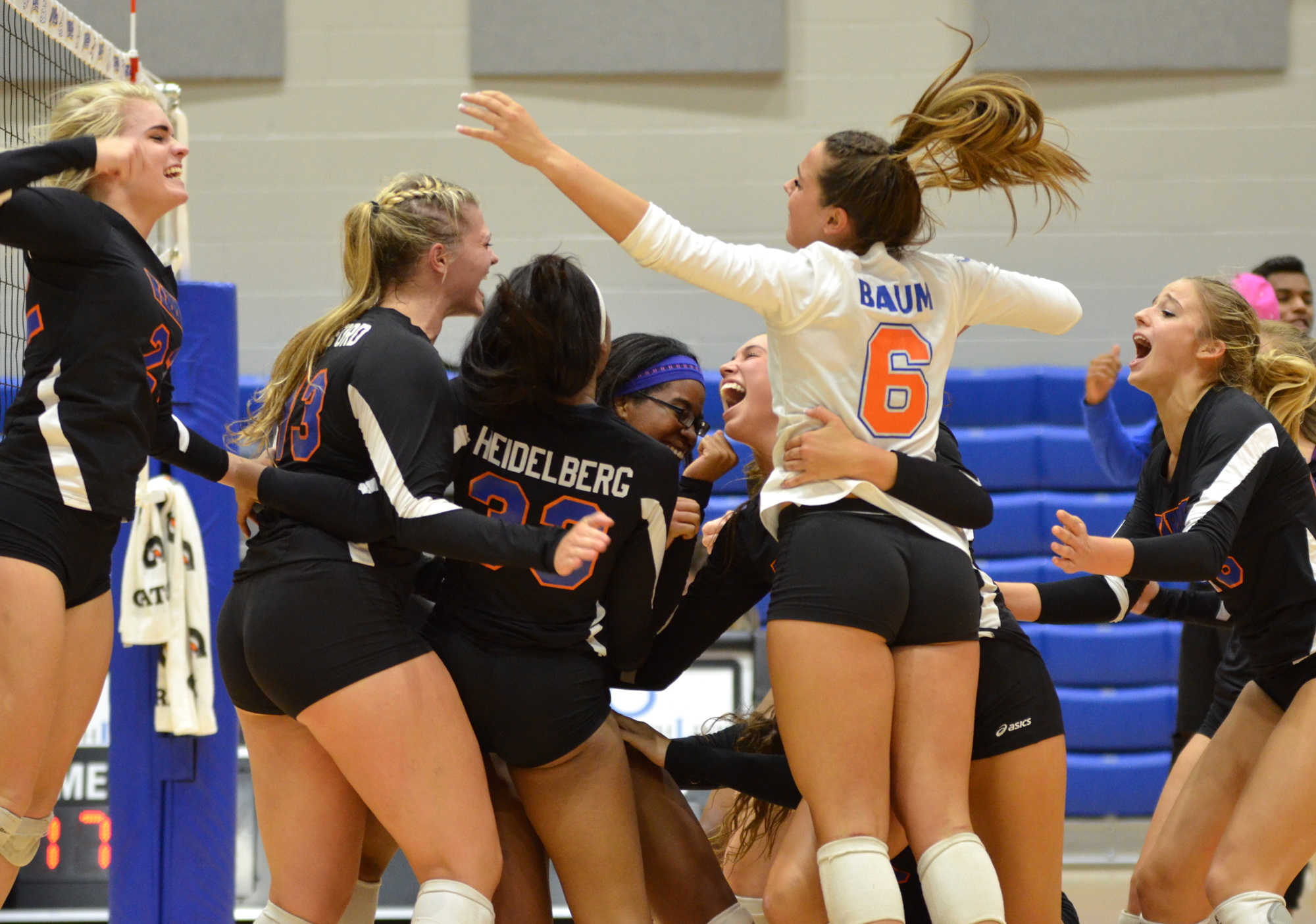 In the third and final act is the fifth — and deciding — set. The momentum The First Academy had put together from the previous two sets initially carried over, with the Royals holding an 8-5 lead midway through the set to 15.
West Orange rallied, though, and eventually the two teams found themselves tied 15-15.
Six exciting points later and the Warriors (3-0) had scored the 19-17 victory, winning the match over TFA (2-1) — the program's first win over the Royals since head coach Ross Usie took over the program.
"We were able to really push ourselves tonight — mentally and physically," Usie said. 
Makala Heidelberg led West Orange with 14 kills,  16 digs and 2.5 blocks. Baylor Bumford, who scored the match's final point, had 10 kills to go along with 21 assists and 12 digs. Blake Hollis had 7.5 blocks at the net and three kills.
The First Academy was led by Emily Oerther's 13 kills and 17 digs, along with 49 digs from Elli McKissock.
West Orange will travel to Olympia (2-1) on Thursday and the Royals will host Jones.
Contact Steven Ryzewski at [email protected].