The second Winter Garden police officer Matthew "Beau" Griffin starts shaving his face, his K-9 Mack becomes the happiest dog in the world.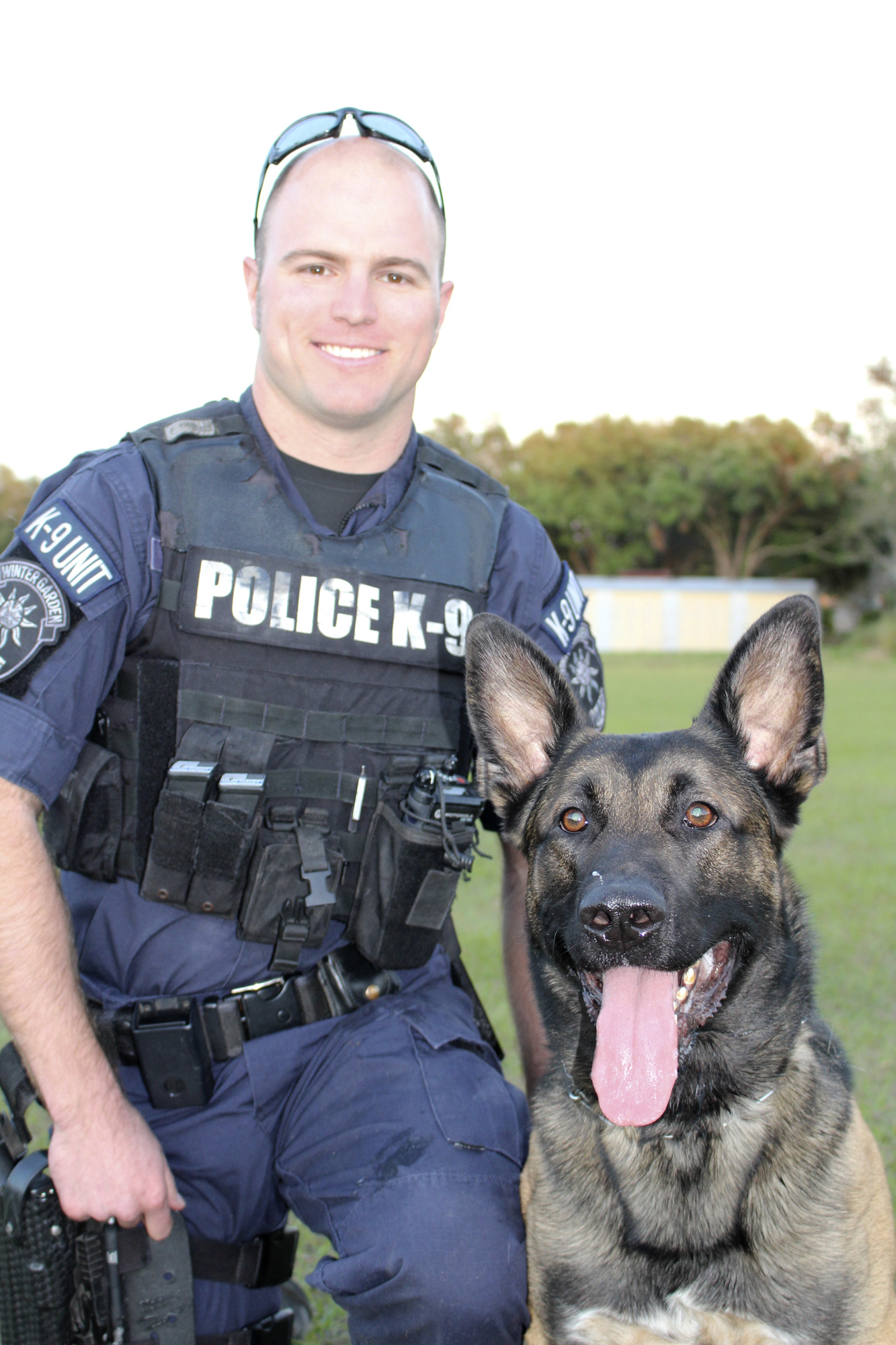 Because the electric buzz of the razor can only mean one thing: They're going to work. And for K-9 Mack, a 3-year-old German Shepherd, going to work is the equivalent of going to Disney.
After graduating from the standard 12-week, K-9 training course, both man and dog, known as a K-9 unit, become attuned to each other's body language.
For handlers, the first two weeks are spent in a classroom, where they learn canine psychology, body language, how the wind affects scent and legalities with the use of the canine, said Oakland police officer Anthony Vitale. The remaining 10 weeks requires hands-on training that involves obedience training, criminal apprehension, gunfire, area searches, building searches and tracking.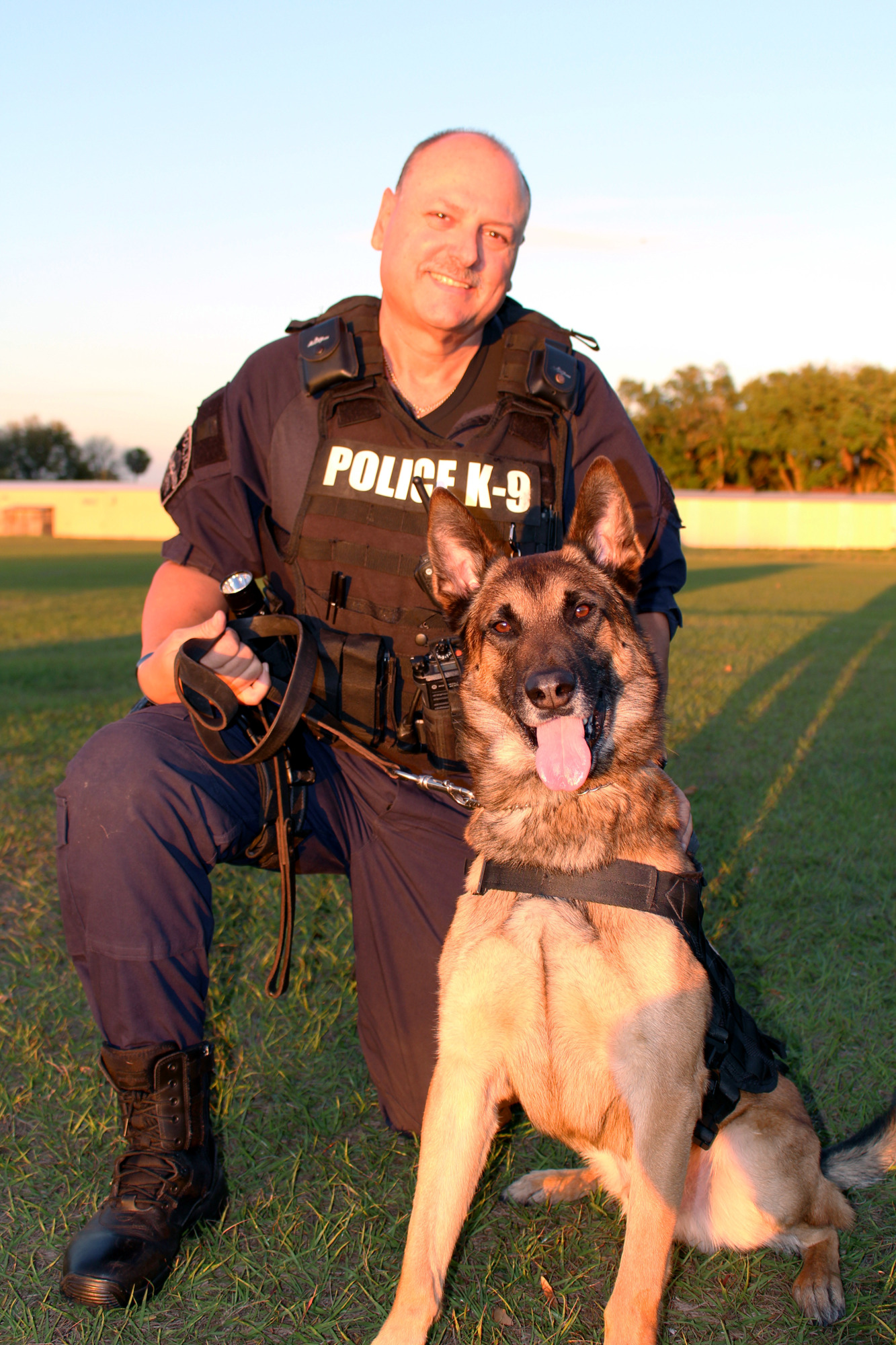 Some K-9s are also used to detect narcotics, explosive materials and cadavers. However, such skills require an extra four weeks of training for both the dog and K-9 handler.
Once their training is complete, they spend nearly every waking moment together putting their lives at risk every day to protect and serve their community and catch criminals during their work shifts.
Thorough training, along with proper equipment, is important for a K-9 unit that costs law-enforcement agencies about $70,000. The dogs alone, which police agencies tend to import from Europe, can cost from $7,000 to $14,000, depending on the dog's level of training.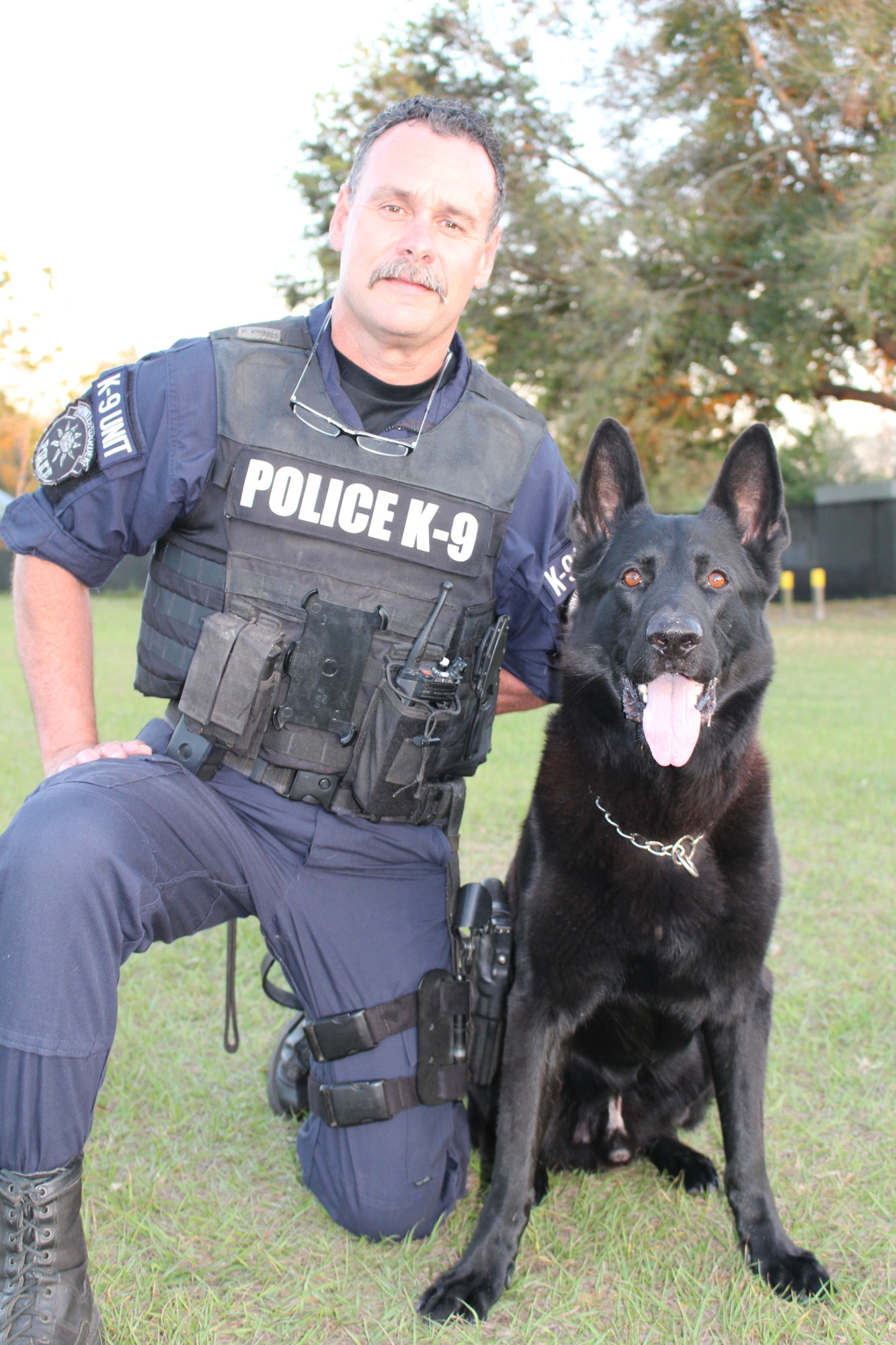 Winter Garden police officer Jeff Doyle, the main K-9 trainer for the Ocoee and Oakland police departments, explained the dogs are usually imported from overseas because European K-9s are known to develop fewer health issues than those bred in America.
Europe has much more stringent standards than the United States, he said. For example, if a dog develops a certain type of hereditary disease in Europe, rather than fixing them or putting them up for adoption, they tend to put down the entire line.
The steep cost makes K-9s, who are always born alpha dogs, a large investment, and agencies usually take certain precautions to keep them alive and well, including the purchase of high-protein dog food and a $500 heat alarm system that notifies an officer if their patrol car gets too hot with their dog inside.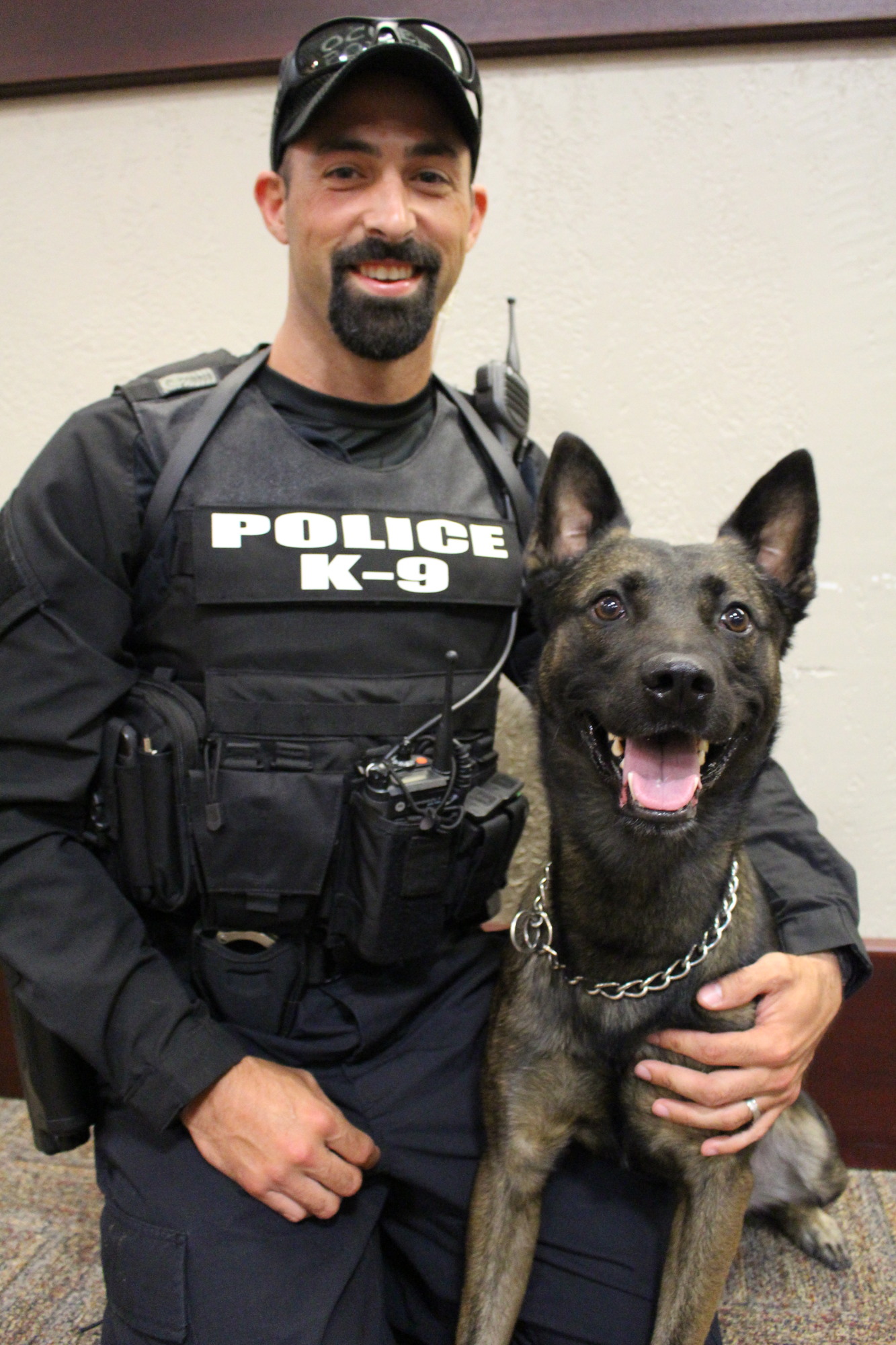 Despite the significant financial investment required to add a K-9 officer to an agency's task force, the K-9s powerful noses make them a huge asset for any agency.
"Ninety percent of what they do involves their nose," said Doyle, who has worked and trained with four canines during his 32-year law enforcement career. "That's basically why we have them. If you converted their sense of smell into eyesight, the average human would be able to see three miles, while the average dog would be able to see 3,000 miles. That's the difference between their noses and ours."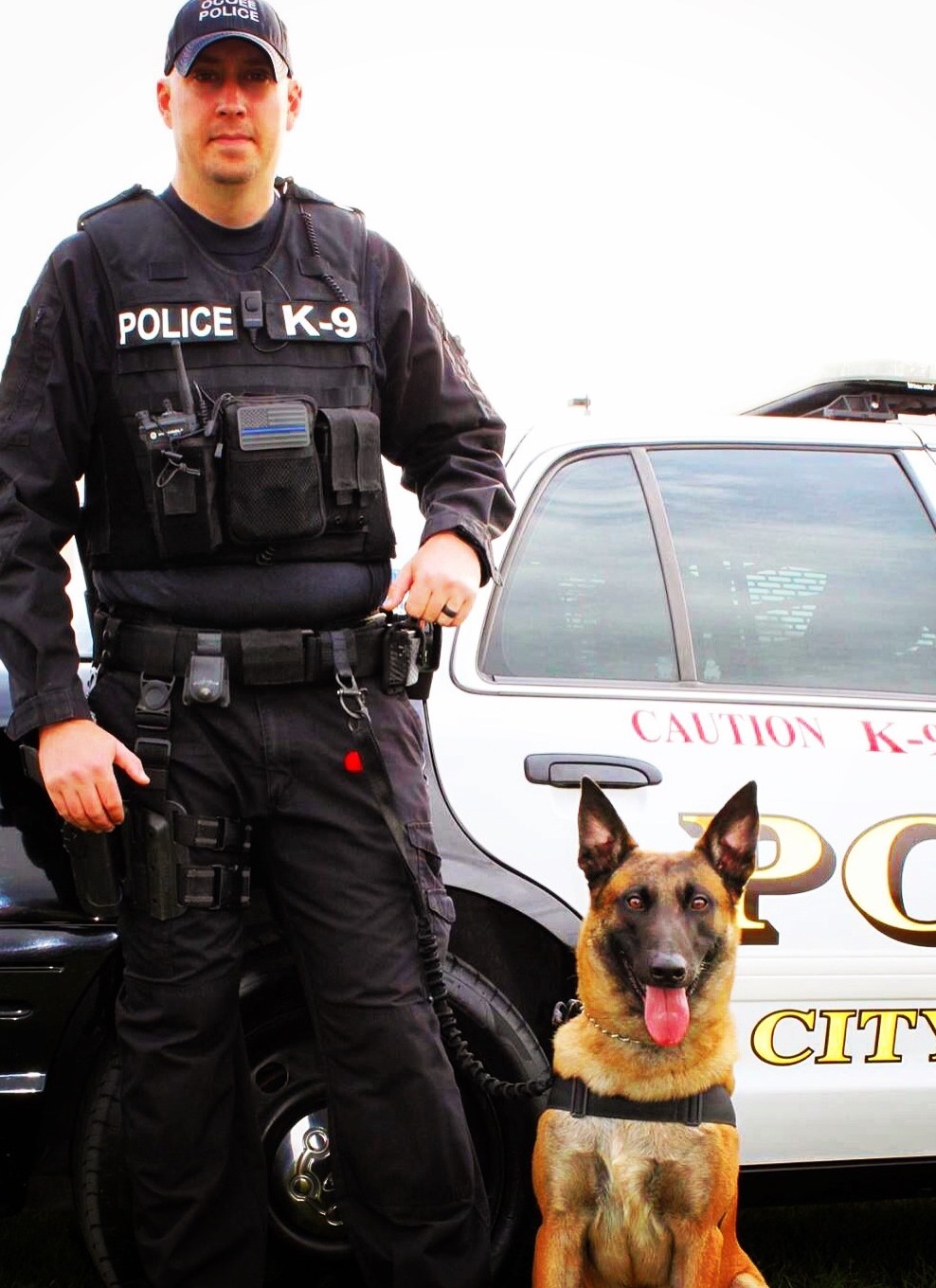 On average, the K-9s work for about five to seven years, Doyle said. Doyle's current K-9, named Kimber, is already 7 years old, but every time Doyle puts on his work boots, Kimber can barely contain her excitement.
Given the amount of time the officers spend with their dogs, the K-9 handlers tend to grow fond of the K-9s, and vice versa.
"To have a dog in the backseat with you and just knowing he's there is one of the best feelings, because that dog will do whatever he's got to do to protect you," Griffin said of Mack. "He'll give his life, if necessary. And in return, I would do the same for him."
–––
Contact Gabby Baquero at [email protected].