WEST ORANGE COUNTY  With the death toll from Harvey reaching 60 and economic damage estimated to cost as much as $100 billion, relief efforts from across the country — including West Orange County — having been pouring into Texas.
As soon as the extent of the damage and devastation in Texas was revealed, CrossFit Winter Garden owner Lee Lovette knew he couldn't just let it go without doing something to help. After all, it's in the former police officer's blood.
Lovette started his gym nearly a year ago but previously worked as a police officer in Key West for nearly 15 years. When he started CrossFit, he knew he could continue to help people —but in a different way. Now, he and his CrossFit family — along with members of Hope Church Winter Garden and the community — recently sent off a U-Haul truck filled with supplies to Texas. 
"Being in Key West, we had Hurricane Wilma, we had Andrew, and my father was in Louisiana during Katrina and lost everything," Lovette said. "Hurricanes hit home and as soon as we saw it happening in Houston, I knew it was going to be bad. People go through their day-to-day lives because it's not affecting them, but they don't think, 'What if that was us?' I would hope that a mom somewhere in Texas would say, 'Hey, let's try to get stuff over there' if that was us."
Lovette got in touch with Hope Church Pastor Wesley Beacham and suggested using CrossFit Winter Garden as a donation hub. From there, they took to social media, posting in the various Winter Garden-related Facebook pages and spreading the word throughout the community.
"I went on all of the Winter Garden Facebook pages and said, 'Listen, I know this isn't yard-sale approved but people need help, and if we can help, great. Whatever you can bring, bring it, and whatever it costs us to get it there, we're going to get it there and help people,'" Lovette said.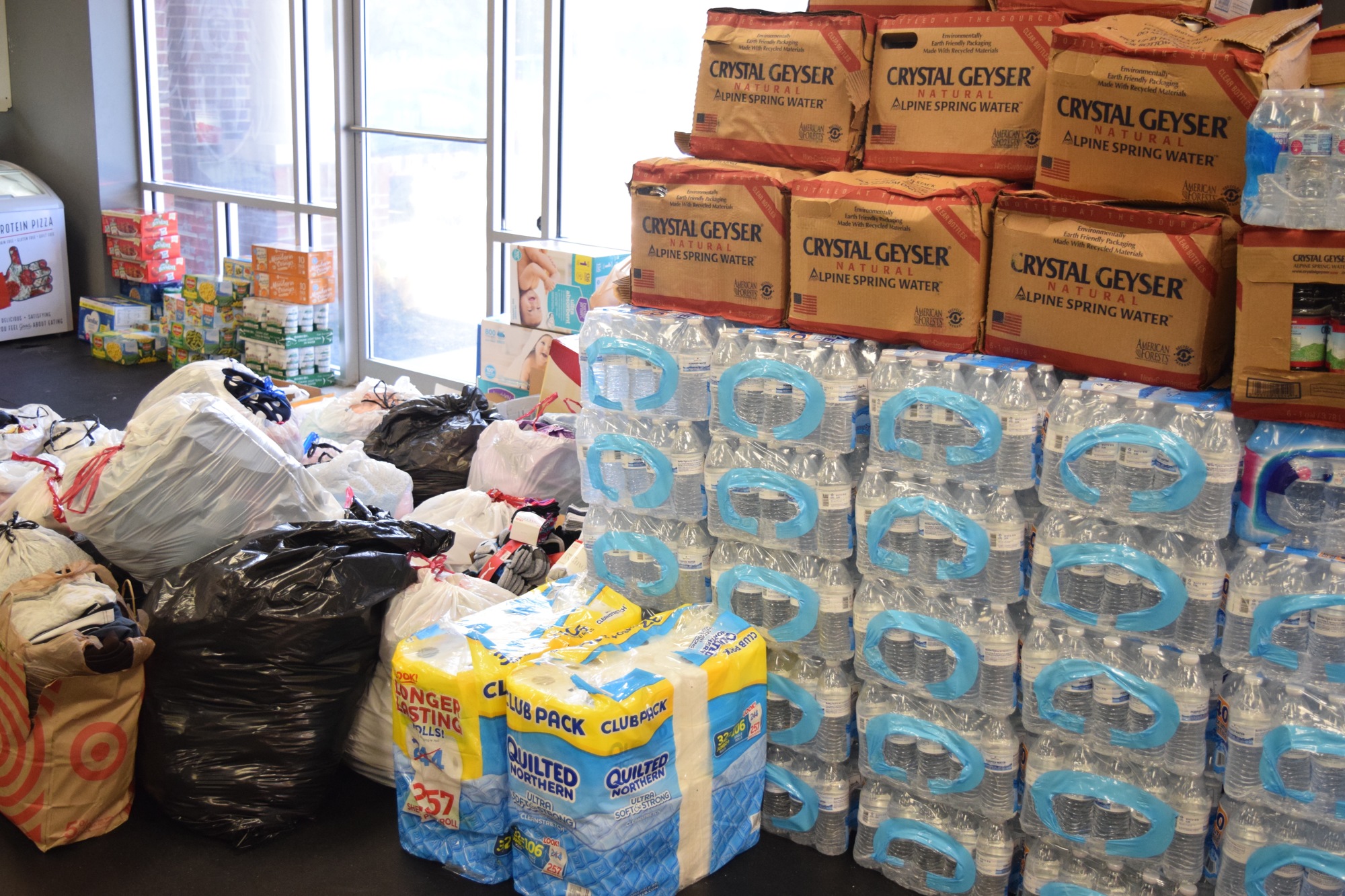 In the first two days of collecting donations, Lovette's gym became storage for 170 cases of water, 12 cases of diapers, 25 bags of clothes and other items ranging from shoes and canned goods to pet food.
"People have been coming all day wanting to donate stuff — boxes of shoes, you name it," he said. "People were like, 'What do we bring?' and I said, 'Honestly, bring everything. People have lost everything.' It's not like they just need water or toilet paper, they lost everything. They lost their whole homes, all their clothes. We've had people drop off can openers, paper plates and dog food. Whatever we bring, they're going to need. It's going to go somewhere."
By the end of the day on Sunday, Sept. 3, Lovette posted a photo on CrossFit Winter Garden's Facebook page that showed a large U-Haul truck filled with donations of all sorts. 
"I say it all the time, God has blessed me in this season of my life," Lovette wrote on Facebook. "I'm so thankful to have come to such an amazing city with so much love."
The end tally was more than 200 cases of water and 200 bags of clothes, more than a ton of canned goods and food, 50 cases of diapers and numerous baby supplies and dog supplies.
"We've just been really blessed, and obviously people want to help," Lovette said. 
Contact Danielle Hendrix at [email protected].