Growing up, Brett Waldon avoided watching "A Christmas Story" like the plague, but the classic Christmas film always was a holiday staple for Laura Mansoori throughout her life.
"I avoided it completely," Waldon said. "I had heard about it enough. I knew enough of the tropes. I knew it was about a kid who wanted a BB gun, and I had just made up my mind that that just wasn't interesting. … I just never, ever watched it."
"It's just one of those movies where I couldn't tell you when the first time I saw it was," Mansoori said. "It's just always been a movie I've known, literally, my entire life. (We always) watched 'A Christmas Story' during the holidays. … For me, it's part of Christmas."
Today, the two are cast as lead roles in the Garden Theatre's production of the film. Mansoori is cast as the mother in the play, and Waldon narrates the tale as older Ralph. Showtimes of "A Christmas Story" are at 7:30 p.m. Thursdays through Saturdays through Dec. 23. Additionally, matinees are held at 2 p.m. Saturdays and Sundays, and a Thursday matinee will be held at 2 p.m. Dec. 13. 
Although Waldon never saw the film growing up, he finally took the time to watch it with his wife a year ago. It was then that his lifelong perception of the movie changed.
"I watched it and immediately I was like, 'Why has nobody told me about this movie?'" he said with a laugh. "I was just so mad that nobody forced me to watch this movie, because I immediately (thought), 'This is great! I love everything about this!' … Within the course of about a month and a half, we were all of a sudden just inundated with 'A Christmas Story.'"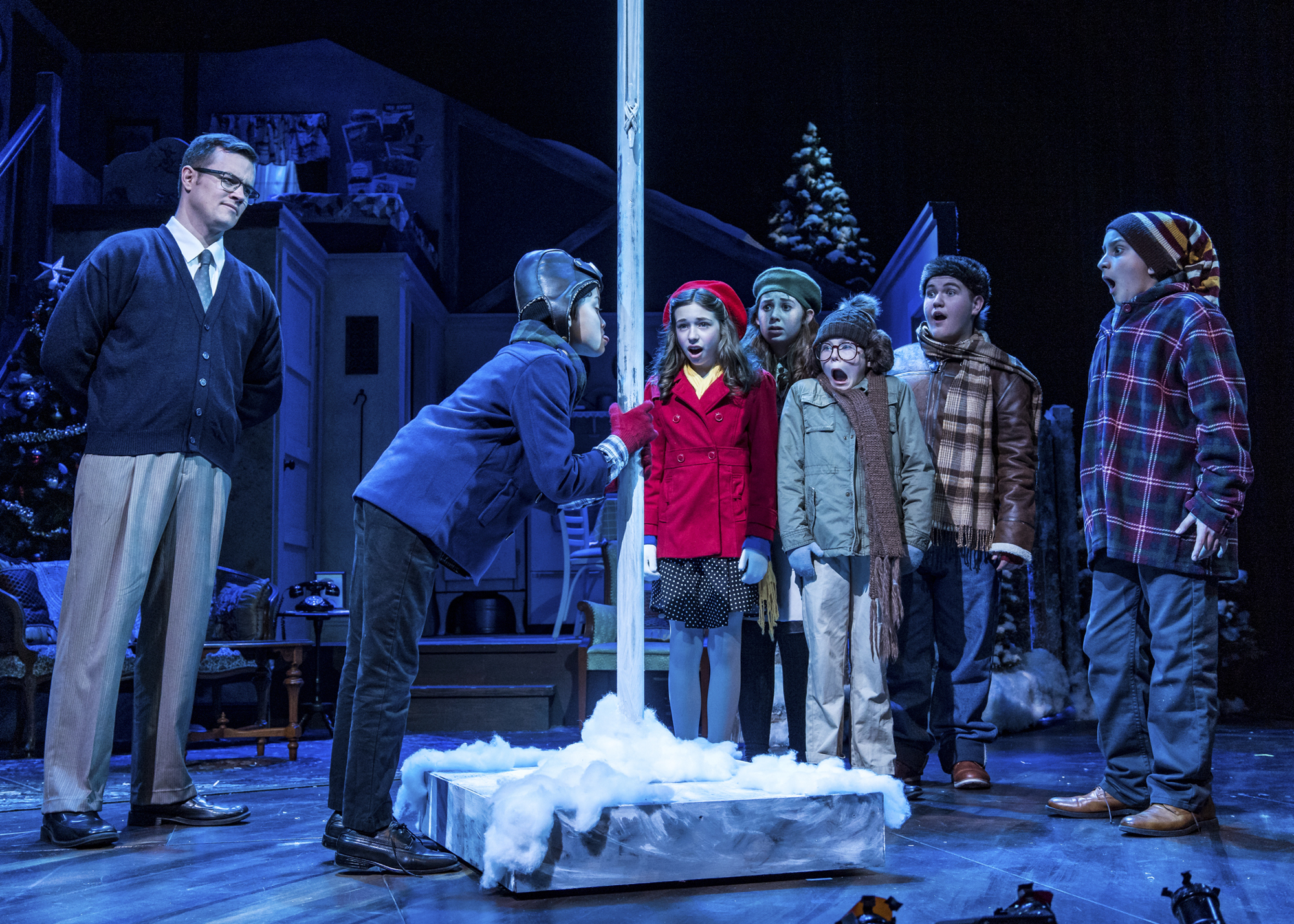 Mansoori said that because "A Christmas Story" is such a well-known classic, audiences have been able to anticipate scenes before they happen, but that anticipation only adds to the experience and even enhances it.
"You can hear the nostalgia (in the audience)," Mansoori said. "You can hear the people anticipating the moments that are about to happen on stage, because they remember it (from the film) … It's been kind of cool to do a show that's so nostalgic in that sense."
"They know what's going to happen, and yet, when it does happen, it's still like they're seeing it for the first time," Waldon said, adding that because of his narrating role, he gets to interact and anticipate scenes with the audience. "It (offers) more connection, I think, because for so much of theater, you have that fourth wall up and you're not really interacting with the audience. … To be able to break that fourth wall directly as a narrator … it's really fun. It's a very communal experience."
The biggest challenge of the production for Mansoori has been the scene where the iconic leg lamp is broken. She considers the scene a challenge because her character has to stay angry, but she also has to stop herself from laughing, she said.
"It's so hard to stay angry as my character," Mansoori said. "I joke all the time that that moment is my Everest, but it really is. I really have to dig in and stay grounded and remember my truth as an actor in that moment to get through it."
Waldon said his greatest challenge has been the scope of the play as a whole. As the narrator of the story, Waldon was required to memorize many lines.
"I probably have about an hour's worth of talking," Waldon said. "It's a lot (of lines). … Every night, before I come on, I just have to remind myself (to) stay in the moment, listen to what's happening (and) don't think ahead, because it's so involved. That's been the biggest challenge for me is just staying in that moment."