Relief is on the way, Panthers.
Orange County Public Schools broke ground on 80-H-SW-4 during a ceremony Monday, March 2 — the latest effort to relieve Dr. Phillips High School. 
The new high school, located along Fenton Street off of South Apopka Vineland Road near the Rosen Jewish Community Center of Southwest Orlando, also will relieve Freedom High School. It will have a student capacity of 2,784 — both Dr. Phillips and Freedom high schools are more than 1,000 students over capacity.
"As you all know that are here, this school is really necessary, because Orange County has become a very, very popular place to live, work and play," Orange County School Board District 4 Member Pam Gould said. "Both Freedom High School and Dr. Phillips have experienced tremendous growth."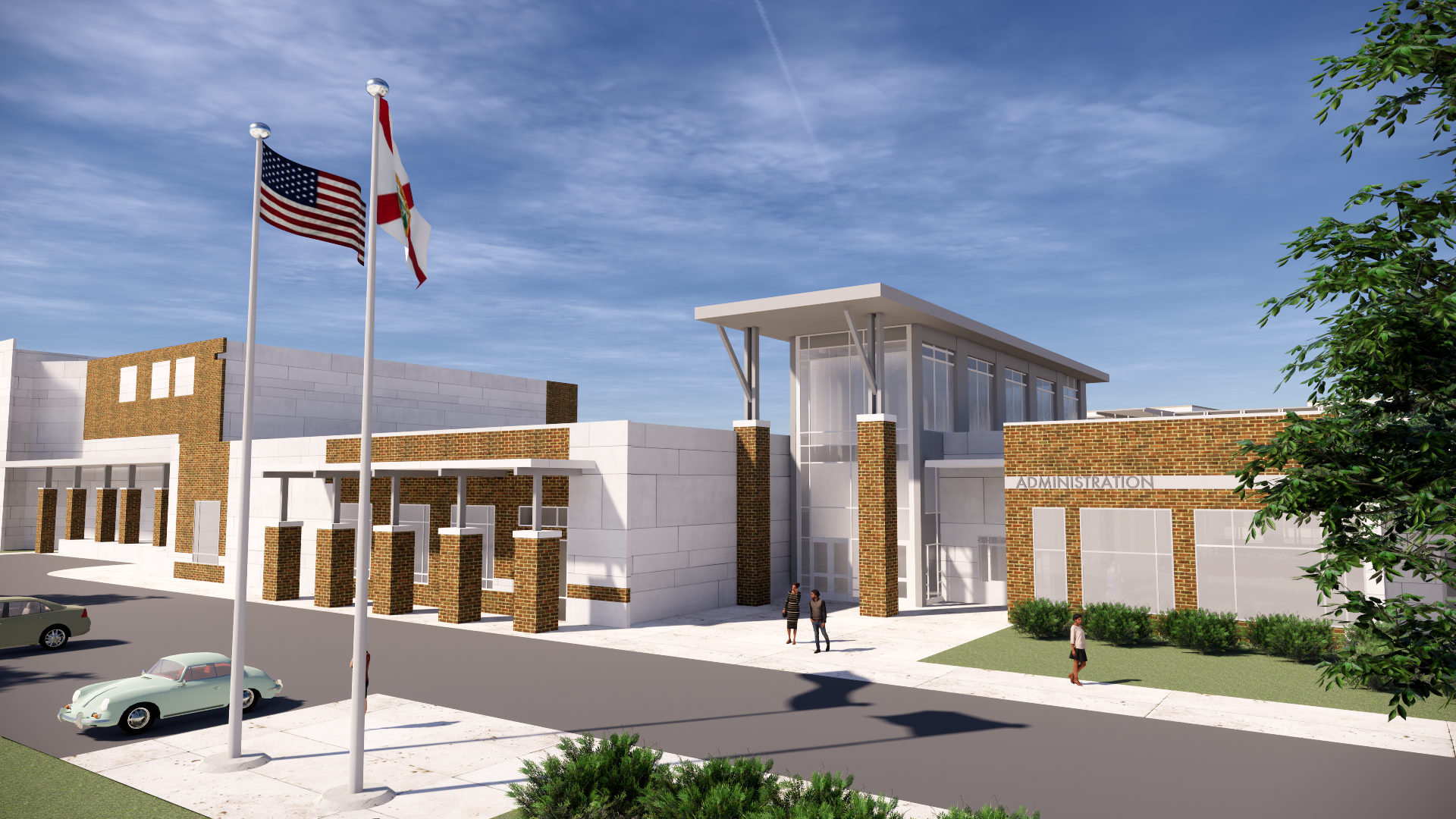 The school has a construction budget of $115 million and a footprint of 372,295 square feet.
Construction for the project includes an administration office, kitchen, cafeteria, media center, a gym, classrooms, art and music labs, science labs, computer labs, hard courts, a baseball field, a softball field, a track and field, a football field, covered walkways, and an expanded parking lot.
"I want you all to start by just listening for a minute to what you hear, because in 18 months, we are going to get to hear the sounds in this place of students changing classrooms, the sound of the band, the marching of the ROTC, the rehearsal of the next school play, even the bounce or the crack of the catch of the next ball," Orange County School Board District 3 Member Linda Kobert said. "Those are precious sounds to us. … This place is going to become the heart of this community."
Kobert said Orange County Public Schools has built 53 new relief schools since 2003 and another 124 schools have been replaced or renovated.
Orange County School Board Chair Teresa Jacobs said that 80-H-SW-4 was moved up by a year after meetings and hearing from residents about the intense demand for it.
"Having been the district commissioner for this area beginning in 2000 through 2008, I'm extremely familiar with the growth pressures here and the long overdue need for this school," Jacobs said. "I want to recognize the incredible cooperation that we've had between the county and the school district over the last 20 years."
The project is set for completion by May 2021, ready to open by August 2021.