GOTHA  Although in January Gotha developer Bob Holston withdrew his proposal for Fire Creek at Gotha development on Moore Road, he and his team are considering restarting the proposal process with Orange County.
This could involve another set of many community meetings about what could be the largest development project henceforth for Gotha Rural Settlement. A group of concerned Gothans believes the focus should be a compromise maintaining a density of one lot per acre and avoiding roundabouts the group believes would further strain traffic at peak hours.
"We're 100% in favor of change within the guidelines — that's what should be done," Bill Hohns, a representative of that group, said of density.
Hohns listed Woods of Windermere, Bella Vita and Weatherstone among several recent developments in Gotha where developers chose to maintain a rural density of no more than one home per acre and succeeded, even though they could have asked for a greater density, such as the 1.79 homes per acre Holston had proposed. The Local Planning Agency and Planning & Zoning Commission each had recommended denial of this project based on not fitting Gotha's rural character.
This includes lots as small as 100 feet by 135 feet, Holston said — about 0.31 acres. He said the architectural style of homes would fit Gotha and be commensurate with bordering communities but meet demands moving steadily away from large lots throughout his decades in development.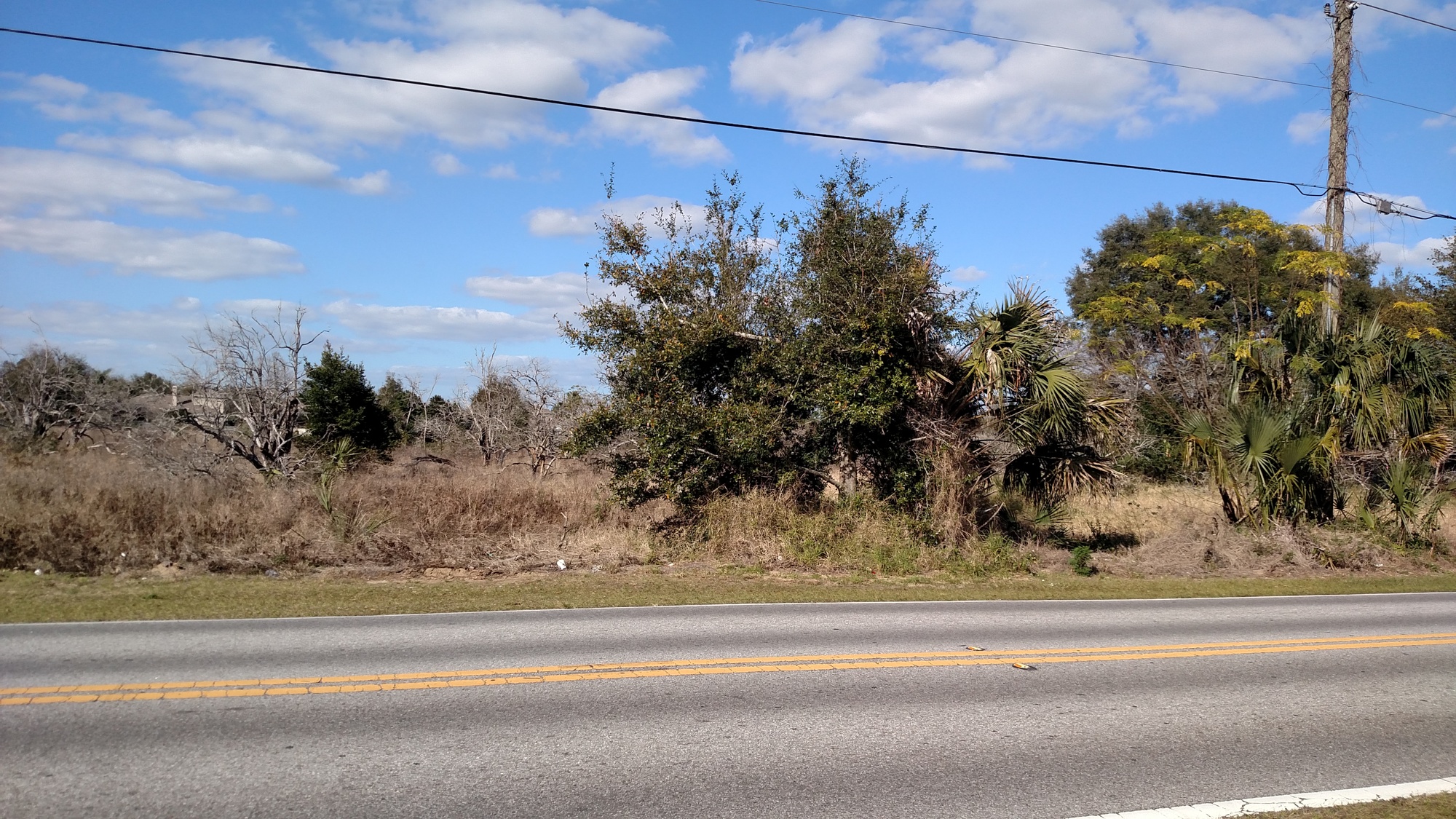 "An example would be that I developed Windermere Downs, which were acre lots about 20 years ago … and there's still one lot left in there," Holston said. "The idea of that would be you have a lot of common areas within your project, where people can meet … not have a large lot to maintain."
Hohns said lot sizes were not important as long as the project met density, but he said people still seek rural settlements to live on more land. Another member of the group, Linda Walsh, said 1994 was the last time any project in the area received approval with a density greater than one lot per acre.
That plan, Oaks of Windermere, borders the proposed area to the north as one of a few contiguous parcels Holston cites as having a density greater than the 1.79 homes per acre he has sought. Holston said this would reduce density precedents in Gotha, but Hohns said Fire Creek would set a higher density precedent for developers of many tinier plats around Gotha. Moreover, Holston has referred erroneously to properties he cannot use to justify density, Hohns said.
"He's using as precedent Ocoee, which he can't, because he has 2% contiguity," Hohns said. "Oaks of Windermere ... came out of an annexation of property by Ocoee ... as what would have been 4:1. The county sued Ocoee over that. In '94 it was settled, and part of that settlement ... was that they would create transitions in rural settlements. So they created a policy ... that specifically says ... you can build at a higher density in a rural settlement, but you need to have 25% contiguity."
ROUNDABOUT DOUBTS
Residents from Ocoee, Windermere and other nearby areas have offered opinions on Fire Creek without a care about Gotha's density — just about roundabouts theoretically lowering trip times when they cut through Gotha, Walsh said.
Holston proposed roundabouts on Sixth Street at Hempel Road and at Park Ridge Gotha Road — barely 860 feet apart. He said his team found roundabouts the best solution to what he called a problematic intersection in the latter case. Hohns said that intersection has had no crashes, unlike certain Windermere roundabouts, and the county is responsible for road improvements, not a developer in an exchange of roads for development.
"The county typically does not take property from imminent domain to make intersections," Holston said. "It typically would be turn lanes, and turn lanes do not have a rural look to them … It would entail removal of quite a bit of canopy of trees that line the road currently. With the roundabout, you don't disturb that … and they can actually control a good amount of traffic moving through them safely … If you look at it, it's kind of a one-shot opportunity."
Hohns said roundabouts often move traffic better but become problematic at peak hours, such as weekday afternoons along Windermere's main drag. Other options could be to modify it to a T, meter the angle or add flashing lights, which could reduce developer costs by about $750,000 and make a lesser density profitable, he said.
"It doesn't have to be an $800,000 roundabout," Hohns said. "Another solution may work fine, and anything that lessens the (financial) burden on the developer allows him to put 29 homes on almost 29 acres."
Besides, traffic counts — a tick less than 11,000 cars on Sixth Street in 2013 and 2014 — indicate the current roadway works relatively well, Hohns said.
"There is a general feeling that a roundabout at (Hempel Avenue) would not really assist," he said. "The (other) is a little different. I think it's pretty universally believed there are improvements that could be done to that, but over time, if you put a roundabout in here and you increase the flow of traffic ... it needs to be two lanes. You don't have enough property for two lanes. You have barely enough for one lane to get around. ... There's no solution if these clog, and they're guaranteed to clog."
Holston said one-lane roundabouts would suffice for upgrades, citing a traffic engineer who said the roundabouts would take care of traffic in the corridor for 20 years, whereas he believes county officials would resort to a turn lane not fitting a rural look. Holston also disagreed with Walsh's notion of up to seven driveways being infringed upon at the roundabouts; he said some were not actually on the circle, but even those on it would not present hazards, based on his team's research.
Many homes' drivers would exit Fire Creek onto Seventh Avenue, which Holston said would lessen the impact on Gotha traffic, but Walsh said that would indicate almost no traffic added to Sixth Street and no need for the roundabouts. This split of Fire Creek — which would have two entrances for its separated parts — emanates from a park of about five acres that would be near the center of the project, Holston said.
WHAT DOES GOTHA WANT?
Holston said more than 900 households favored this project despite misinformation of Fire Creek causing school rezones and property value dips.
Hohns questioned Holston's numbers as based on letters from people outside Gotha and single members of homeowners associations' boards, not a door-to-door survey Hohns said his group had conducted. This unduly affected the Board of County Commissioners' unanimous decision to transmit the project for review, Hohns said.
"We received several letters back from different homeowners associations that … they supported the project," Holston said. "That's the best we could do — go to public records, see who the president is, contact them to see if they support the project. I think the large percentage of them … had a board meeting and supported the project. That's all we could go off of."
Hohns said misinformation from sources with opinions across the spectrum had emerged. He said his group had presented only facts to those surveyed and then allowed owners to decide their opinions of Fire Creek.
"Of the 71% of Gotha we reached, 92% were opposed to the roundabouts and the density ... which is 64% of all of Gotha," Hohns said. "You come up with a factor of two to one against this, still … A fair number of those we identified in favor of it had vacant land and obviously would benefit from this."
Contact Zak Kerr at [email protected].